The Enabling Festival 2019 - Talk: Understanding Dementia and Creating a Sa...
Description
Talk: Understanding Dementia and Creating a Safe Home Environment for Persons with Dementia (English | Tamil)
Dementia is a degenerative condition of the brain and affects other aspects of brain functions as it progresses. Persons with dementia frequently have care needs that can cause significant stress for their caregivers.
In this talk, there will be sharing on the different types and symptoms of dementia, how it affects the person's ability to live independently, the challenges the family may face caring for their loved ones with dementia and practical steps that can be taken to minimise the impact. This talk will also introduce the various support avenues for families and how to access these services.
Persons with dementia are vulnerable and more prone to fall risks and accidents in the home. Learn how to look out for possible fall hazards at home, choose the right foot wear as well as simple exercises that caregivers can do at home with their loved ones to reduce falls.
About the speakers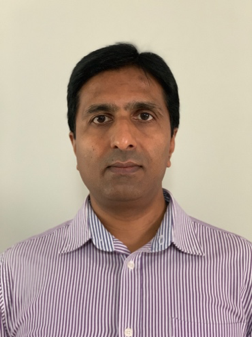 Dr Magadi Harish
Dr Magadi Harish is a Senior Consultant in the Department of Geriatric Psychiatry at the Institute of Mental Health. He has vast experience in working with the elderly with mental health issues in India, UK and Singapore. He was until recently the project director for the dementia friendly in-patient services at IMH. Apart from clinical activity, he is also actively involved in education and research activities in older person's mental health. His areas of interest include dementia and psychopharmacology.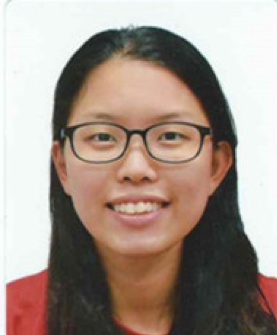 Ong Xin Ling
Ms Ong Xin Ling is a Senior Occupational Therapist at the Institute of Mental Health. She has clinical experience in mental health in both hospital and community settings. She is currently supporting the Aged Psychiatry Community Assessment and Treatment Service (APCATS) team. She works closely with elderly clients with psychogeriatric issues and supports their caregivers in providing holistic care. She is a strong advocate for mental wellness and is passionate about empowering persons with mental health issues through rehabilitation and reintegrate back to the community.


About Club2Care
Registered as a society in November 2017, Club2Care was set up by a group of passionate mental health professionals and volunteers who share the same vision to bridge the gaps in the mental health and well-being area in Singapore. Our outreach efforts aim to help raise awareness on mental health issues among the Indian community, to reduce the stigma associated with mental illness and encourage more to seek help early. We strive to provide support and help for those who are experiencing emotional and mental distress. We believe that through timely intervention, persons facing mental health challenges can cope better and work towards recovery. We also reach out to the community to promote mental wellness so that those who are well can stay well through living a healthy and empowered lifestyle.
Photography & Filming Consent
Please note this event is being recorded and photographed. By registering for a ticket, you indicate your consent to be photographed or filmed by Enable Asia, and for the organisers to use such images for marketing purposes.