Description
"Indeed, those who believe and do righteous deeds and establish prayer and give zakah will have their reward with their Lord, and there will be no fear concerning them, nor will they grieve." [Al-Qur'an 2:277)
Prayer is a commandment upon all Muslims. It is one of the 5 Pillars of Islam and forms the basis of our Deen. It is essential for all Muslims to perform Salat 5 times a day, and beyond this requisite, there are many other prayers for us to further enhance our faith through our worship and obedience to Allah the Almighty.
Are we able to perform our prayers adequately and sufficiently? Do we know the inner details of how to perform Wudhu, Salah and Ghusl? How do we perform the Forgetfulness Prostration (Sujud Sahwi)? What are the pre-requisites and practices for shortening or joining prayers for travel or rain?
These are just some of the topics and aspects surrounding prayers that we need to know and understand to perform our prayers effectively and accurately.
This course will discuss these topics in greater detail and further enhance the beauty of your prayers to Allah The Almighty, Insha'Allah. It is suitable for those who wants to learn how to perform the five obligatory Salah/Prayer, and it is also a recommended refresher course for Muslim parents and educators living in contemporary Singapore.
The Essentials of Prayers course consists of 6 lessons which covers the Theory and Practical aspects of Ablution/Wudhu' and Salah. Course Notes and a Book will be provided.
Course Details
Commences on 14 September 2018 (Friday)
Course Dates:
14 September 2018 (Friday)
21 September 2018 (Friday)
28 September 2018 (Friday)
5 October 2018 (Friday)
12 October 2018 (Friday)
19 October 2018 (Friday)
Time: 8 pm to 10 pm
Frequency: Every Friday
Teacher: Ustadh Md Hamzah Hamid
Medium of Instruction: English
Texts: Let's Pray
No. of Lessons: 6 Lessons
Fee: $90 (Book Included)
Venue: SimplyIslam.sg (152 Still Road, Singapore 423991)
Dates are subject to change.

Requirements
This course is open to all, ages 15 and above. No knowledge, exposure or familiarity to Islamic knowledge required. At the end of the course participants can expect to have a solid foundation on Islamic faith, essentials and practices at a basic level.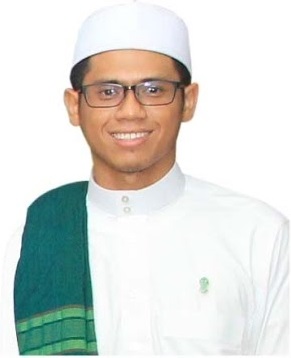 About the Teacher
Ustadh Md Hamzah Hamid
Ustadh Md Hamzah has been with the Education Department of Darul Makmur Mosque for the past 10 years. He serves the aLive Madrasah Unit at the Mosque as an Assistant Administrator and Level Coordinator (Youth).
Ustadh Md Hamzah was educated at Madrasah Aljunied Al-Islamiah in Singapore before furthering his education at Islamic High School in Kuwait. After which he continued his Islamic Education in Yemen and graduated with a Degree in Traditional Islamic Studies from Darul Mustafa in Tareem, Hadramaut, Yemen - one of the top Islamic educational institutions in the world.
Course Overview:
Purification

Method of Purification

Types of water

Types of Filth

Najs (Filth)

Wudhu'(Ablution)

Ghusl (Purificatory Bath)

Time of Prayers

Major Ritual Impurity

Minor Ritual Impurity

Adhan/Iqamah

Time when prayers are forbidden

The obligatory prayers

The forgetfulness prostration

Who is required to pray

The rulings on who neglected the prayers

The obligatory part of Prayer

The Recommended part of prayer

Things that nullified prayer

The dhikr and wird after prayer