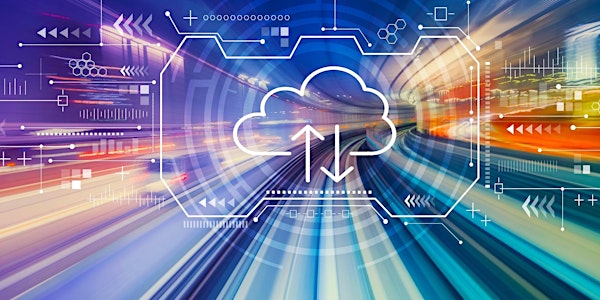 The Evolution of DevOps – Is Platform Ops the Future?
8:45 AM-10:15 AM Singapore Standard Time
Refund Policy
Contact the organizer to request a refund.
About this event
The Evolution of DevOps – Is Platform Ops the Future?
Streamlining processes involved in scaling DevOps practices, allowing developers to focus more on their customers, rather than their processes.
It's no secret that IT teams have been leveraging avenues for collaboration when it comes to creating efficiency, flexibility, speed and feedback loops required for optimal workflows and innovation. While traditional software companies have long relied on traditional DevOps, a wider range of organisations are increasingly leaning on new practices and looking for ways to be more accommodating of a distributed workforce.
The IT challenge with this model is that it lacks clear and specific guidelines for determining how well an organisation is doing. Instead, we seem collectively to be facing challenges in these four pillars:
Scale – rushed scaling can lead to security, privacy and liabilities
Security — many organisations fall into the trap of assuming that responsibility for security and compliance falls on the provider
Integration - Achieving complete and optimal system integration is a challenge that many IT managers often face in their organisations
Collaboration
To scale DevOps practices efficiently, organisations need a dedicated team to deliver and operate a platform used by multiple application product teams. Platform Ops is that team; it delivers the platform to provide value to application teams and applies DevOps practices to the implementation of the platform.
All in all, scaling fast can sometimes lead to failing fast, hence the middle ground and the key solution for now is Platform Ops.
PlatformOps aims to streamline processes involved in scaling DevOps practice, allowing developers to focus on development and firms to focus on their customers, rather than their processes.
Using Platform Ops, firms can provide a self-service platform that enables their developers to deploy code quickly, reliably and safely. At the same time, it ensures best practices, governance and access to the latest technologies are baked in.
Organisations can scale the DevOps capabilities of their development teams and create a true and lasting DevOps culture throughout the organisation with Platform Ops. Empowered with these tools in hand, development teams can focus on solving problems within their specific product domain.
But the question remains...
How can organisations fully utilise DevOps and now, Platform Ops so they can meet customer demand quickly and seamlessly?
OpenGov Asia is pleased to invite you to an exclusive OpenGovLive! Virtual Breakfast Insight aimed at imparting knowledge and realising the future of DevOps and the rise of Platform Ops in both the private and public sectors.
The session helps delegates understand the ways to fully grasp the true meaning of "agile infrastructure" or "agile operations" using DevOps and Platform Ops.
We will be discussing about:
The delivery cycle that comprises planning, development, testing, deployment, release, and monitoring with active cooperation
The ways to automate as many development, testing, configuration, and deployment procedures as possible
Understanding the needs and expectations of all members who use the collaboration strategy
Principles and practices that lead to better communication between team members, and increased productivity and agility
The key elements in fully implementing an effective and efficient PlatformOps strategy
By the end of our session, we want to learn more how we can put the focus back on the business de-risking projects by ensuring that all development teams can take advantage of a much broader range of operational skills such as security, cloud cost reduction and monitoring.
Who should attend:
Chief Information Officers
Chief Transformation Officers
Chiefs of IT Operations
Chiefs of Digital and IT Infrastructure
Chiefs of Digital Transformation
Chiefs of Applications and Systems Development
Chief Technology Officers