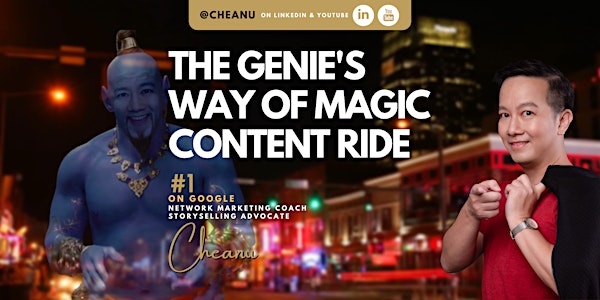 The Genie's Way of Magic Content Ride (Nov)
You stare at social media, and it stares at you. Your creativity has hit a plateau and you wish a Genie would appear and help you out.
Refund Policy
Contact the organiser to request a refund.
About this event
Introducing the 7 Strategies to Superboost Your Content Creation
I personally love the 7 colours of the rainbow 🌈 I'm assigning each of the strategies to a colour, so that your content can be as colourful 💯
Learn and implement these 7 strategies in 26 hours ⏰
Content strategy plays a big part in digital marketing, especially for start-ups.
With the pandemic forcing business owners to find new ways to survive in the new norm, they had to create content with zero to limited experience, trying to market their businesses on social media.
Business owners often face one of these challenges when they turned content creators:
👊🏻 How do I sell without selling?
👊🏻 How do I grow my network?
👊🏻 I don't know what to post!
👊🏻 Nobody's engaging with my posts!
But if they can't create their own content, they will face these:
💥 How much do I need to pay others to do it?
💥 What if their content doesn't sound like me?
💥 I have no money to pay for content creators!
And if they don't create their own content:
💔 Nobody will know me and my business at all!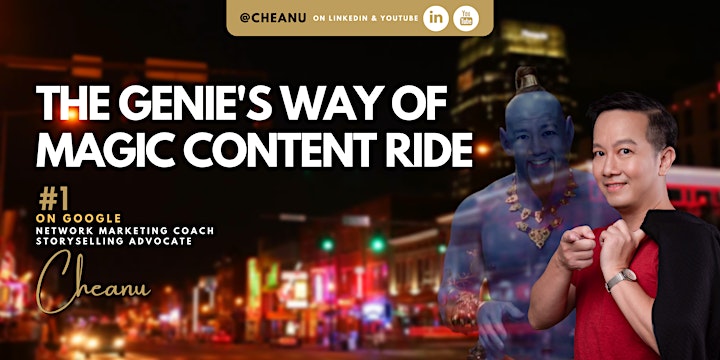 Hey there, I'm Coach Cheanu.
People also know me as the Viral Guy a.k.a. the founder of the 🛒 "Remote Groceries Shoppers" movement that saved the lives of hundreds of househusbands during the lockdown in 2020. My viral post led to big supermarket chains introducing personal shopper services, online order and drive-thru pick-up services across the country!
That's how powerful a well-crafted social media post can be! ⚡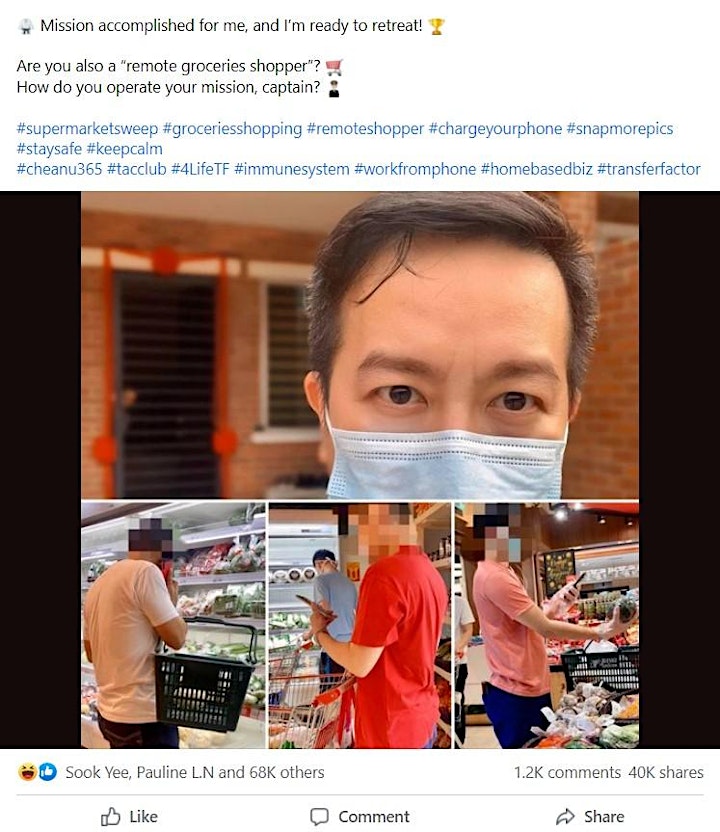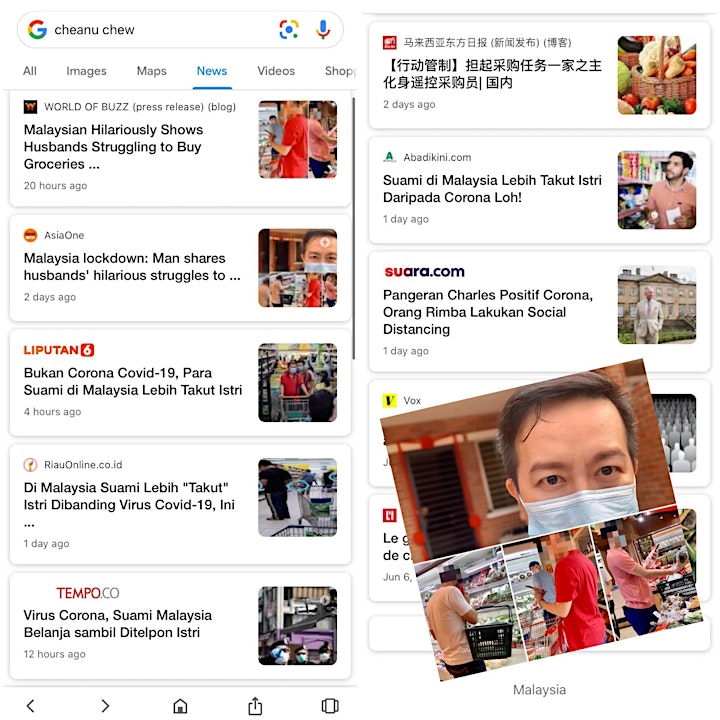 Introducing the 7 Strategies to Superboost Your Content Creation
🍎 Removing the mental limitations to writing
🍊 Identifying the right emotions to convey a message
🍋 Gaining insights and ideas from your surrounding
🍐 Aligning your message to your brand personality
💦 Being inclusive with all your content strategies
💙 Bringing your audience along into the future
🍇 Cultivating a sense of knowing your audience
This workshop comes with direct coaching and community support:
Day 1 — Saturday, 6th November 2021 from 10:00AM (GMT+8)
3 of 7 strategies, with interactive exercises
Fun copywriting exercises and coaching after class
22 hours of interactive community support
Day 2 — Sunday, 7th November 2021 from 10:00AM (GMT+8)
4 of 7 strategies, with interactive exercises
Option to stay in the community for on-going support
It's more than just a class.
All current and past participants will be added to my Genie's Magic Content Club — a place you can discuss content ideas, network and support each other.
Each workshop's classroom link will be sent to this Club, and you can re-attend any one as refresher sessions.
Stay in the club for as long as you want to.
Join us now!
"There is no greater agony than bearing an untold story inside you." ~ Maya Angelou
See you on the other side 👀