Meet socially engaged artist, Fie Neo. Join us as we chat about her journey and current practice!
About this event
THE GREENHOUSE GATHERING 2
What would socially engaged art processes look like in business, tech and the entrepreneurial space? What could sustainability be for socially engaged art practitioners?
Anchoring the session is socially engaged artist, Fié Neo. In her journey across UK, France, Canada and Singapore, Fié has graduated art school, worked in a non-profit organisation on European projects, established INSEP (International Network for Socially Engaged Practitioners), worked with the homeless and refugees, dabbled with social entrepreneurship and is currently exploring the possibility of socially engaged art as a service in different sectors to open up different income streams for practitioners. Fié will be sharing her multifarious experience and her arresting journey as an artist, which will be followed by a Q&A discussion.
The session will be on Zoom, but we'll do our best to keep it warm and alive :) Bring your dinner and unwind with us after work!
Details
The Greenhouse Gathering 2 : A Chat with Fie Neo
10 Nov 2021
7.30-9.30pm
Zoom
Registration
Please register by 7 Nov, 2359.
The session is free but limited to 30 pax. As participants of The Greenhouse Gathering will become part of the larger Community of Practice, some experience, desire or interest in the field of arts-based or community-based practice is preferred.
Note that registering for a ticket is taken as an indication of interest and not a confirmation of your participation. We will be in touch to confirm your attendance.
About the artist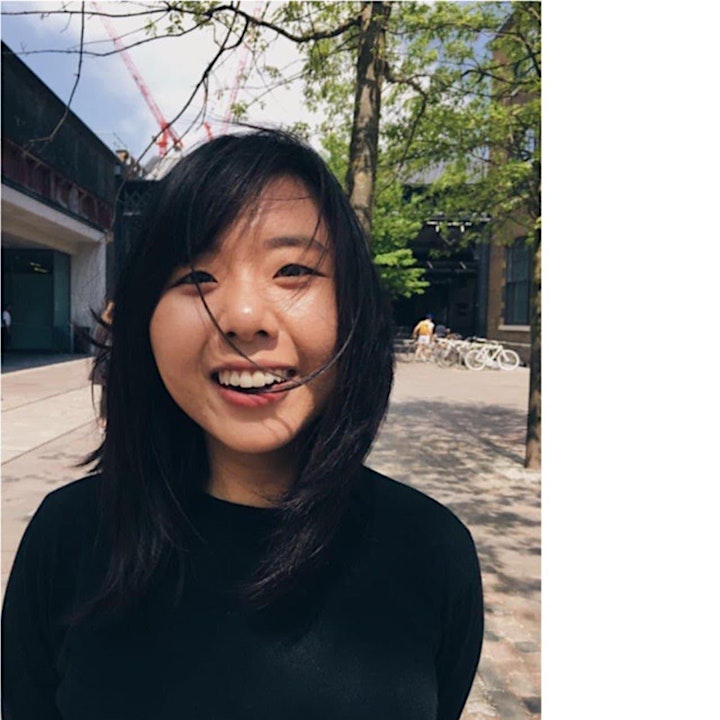 Fié Neo is an interdisciplinary artist who makes socially engaged works through participatory practice, wearable art and film. She creates spaces and encounters for human connection. Her art practice is a life inquiry attempting to understand the human condition and to facilitate social transformation. She creates situations for co-creation and collective reflection through participatory art and podcasts. She also designs for theatre and films in costume and set. In 2017, she set up INSEP (International Network for Socially Engaged Practitioners) which brings together people around the world in the field of socially engaged practices to share projects and initiatives. Fié has performed and shown her works at Royal Albert Hall, Edinburgh Fringe Festival 2017, London Design Festival 2016, Gillman Barracks and others. She hosts a podcast called Onions Talk that features socially engaged practitioners on their change making journey.
Website: fieneo.art
Podcast: https://anchor.fm/onionstalk
Youtube: https://www.youtube.com/playlist?list=PL5Sx3YtkLxpdmeeZllzoGh6MJVMrSqvDj
Instagram: https://www.instagram.com/feeyeh_neo/
Linkedin: https://www.linkedin.com/in/fié-neo-3209973b
Twitter: https://twitter.com/Feeyeh_Neo
Writings: https://feeyeh-neo.medium.com
To learn more about her journey:
https://anchor.fm/onionstalk/episodes/Get-to-know-your-host-Fi-Neo-Part-1-ev6ib6
Contact 
For more info, please visit www.fb.com/thegreenhouseseries or email connect@artswok.org
FAQ about The Greenhouse Gathering
What is The Greenhouse Gathering?
The Greenhouse Gathering hopes to create spaces to support practitioners and generate dialogue on arts-based, community-engaged practices. It is an open space for practitioners to initiate programmes, topics and dialogue.
How is it different from The Greenhouse Sessions?
Consider it an informal fireside chat, or an extension of the conversations in The Greenhouse Sessions. Unlike the Sessions, the Gathering does not have a workshop component. It is also a free-form space where programmes can be directed and shaped by community members.
Personal Data Protection Act (PDPA)
ArtsWok Collaborative respects your privacy. We will be taking photos, videos as well as recording audio at this event. These may be used for sharing, archival, education and publicity purposes. Comments made by attendees may be used in publications by ArtsWok Collaborative but will not be attributed. By registering for this event, we understand that you have consented to the above.
Organiser of The Greenhouse Gathering 2: A Chat with Fie Neo
ArtsWok Collaborative is an arts-based community development organisation that connects communities by harnessing the power of the arts to create dialogue, invite social participation and build bridges across difference. We do this through:
1. Producing innovative arts-based community programmes
2. Providing capability-building and networking opportunities
3. Conducting research and advocacy for the field