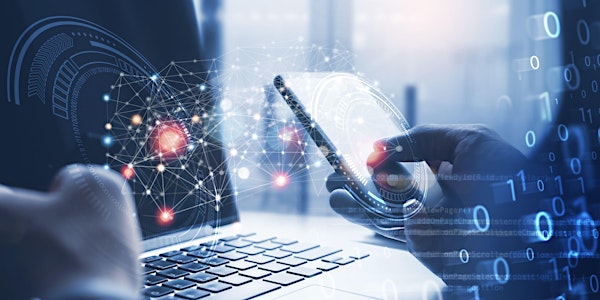 The Impact of Cloud Communication on the Digitalisation Journey
Thailand Standard Time 8:55 AM-11:10 AM (GMT+07:00)
When and where
Location
Renaissance Bangkok Ratchaprasong Hotel 8 Thanon Phloen Chit #518 Khet Pathum Wan, Krung Thep Maha Nakhon 10330 Thailand
About this event
The Importance of Cloud Communications in the Digital Age
Even with cutting-edge technology, communication remains the backbone and glue for today's organisational operations. Most recently, many have migrated from Public Switched Telephone Networks (PTSNs) to cloud communications, resulting in faster and more efficient communications with vastly increased reach.
Despite some concerns, cloud communications remain the primary answer for meeting the rising demand for effective organisational communications given the hybrid workplace. It is nimble enough to keep up with ever-changing business environments while keeping mission-critical business functions unified on all levels.
A Communications Strategy that Meets the Unique Demands of Today's Digital Approaches
Unified communications across stakeholders
Cloud calling enables organisations to make and receive phone calls from phones as well as any internet-connected device, such as computers and tablets from anywhere across the globe with an internet connection.
Its inbuilt capacity allows organisations to expand as needed without regard to geographical boundaries easily. This makes organisations more reachable for, and responsive to, customers. Such flexibility and scalability in communications solutions are now feasible, regardless of how geographically spread a company is.
Agile flexibility
With the complex hardware constraints of PTSNs removed, cloud communications solutions enable smooth shrinking or upsizing without costly capital outlays. Cloud communication can be done anywhere in the world where there is internet access via other VoIPs, landlines, mobile phones and even computer-to-computer connections.
Telephony solutions have been substantially enhanced to include video conferencing and video calls and voice calls with chat on a single interface. The solutions, more widely known as Voice over Internet Protocol (VoIP), include breakout rooms for multiple sub-groups to convene during a call, exactly replicating how face-to-face meetings happen in actual offices.
Rapid scalability
Cloud communications enable organisations to scale up or down to meet changing needs effortlessly. The reduced capital outlays for this scaling allow for speedier implementation. Organisations can add extra extensions or even phone lines in a fraction of the time it would otherwise take, resulting in increased responsiveness to an organisation's internal and external clients.
Improved productivity
Concerns regarding the cost of communications are alleviated and communication among stakeholders improves significantly. Information flows faster, more efficiently and freely than ever before.
Video conferencing and call quality are greatly improved, and the level of communication is greatly enhanced as both verbal and non-verbal communications can simultaneously happen. The results also include a boost in employee satisfaction and improved customer relationships.
The user-friendly features of cloud communications make it easier for employees to adapt to the technology. There is higher satisfaction with video calls, which brings the experience closer to a face-to-face connection. Meetings are considerably improved by features such as file sharing which can be accomplished by the sending of files or through a screen share.
Reduced time for maintenance
Onsite hardware reduces maintenance as cloud communications providers typically provide support services. Dedicated personnel make it easier for employees to report challenges to trained technical people.
Whereas conventional systems require onsite work for updates, cloud communications updates are done automatically in real-time. This reduces the amount of time end users spend maintaining communications systems.
Improved time-to-value of sales
Sales professionals experience improved efficiency in customer calls. The more personalised nature of video calls empowers the completion of sales transactions faster. Additionally, as travel time to and from appointments is minimised, the number of customer meetings each day increases exponentially.
Reduced expenses
Cloud telephony has numerous advantages, including lower costs than traditional landline services. The reduced hardware expense associated with PTSNs makes cloud communications more cost-efficient. The capital outlay apart, the reduction in maintenance and transportation costs involved with face-to-face meetings results in lower expenses.
Integrations
Cloud telephony enables organisations to make and receive calls from any Internet-connected device. Further, VoIP may be integrated with other systems, increasing an organisation's flexibility. Integrations allow organisations to initiate or participate in more excellent collaborations.
Increased efficiency
All the benefits listed above result in increased organisational efficiency. Cloud communications offer a level of flexibility in communications that would have been prohibitively expensive under the old PTSN system. Given the unpredictability of the global environment, the cost-effectiveness provided by cloud communications is not a luxury but a need.
OpenGov Asia is pleased to invite you to an exclusive OpenGov Breakfast Insight that aims to provide the latest cloud technology benefits for Thailand's public, education, financial services, and healthcare sectors. This event is by invitation only and will be an interactive session with decision-makers from the country's public, education, financial services, and healthcare sectors.
We will:
Explore how cloud communications technology may provide organizations with a highly efficient and effective communications platform
Understanding how cloud communications can improve service delivery efficiency
Discovering how cloud communications might help organisations maximise their resources
Investigate how a cloud communications strategy can accelerate procedures, deployment, and flexibility in offering high-volume information sharing without constraints
Examine reducing costs and maximising valuable organisational resources despite increased coverage and capacity for communications
Ensure compliance with data privacy laws by understanding security components in cloud communications
Understand how a cloud communications strategy is an effective tool for greater financial and economic inclusion
Establish collaboration with teams of cloud communications and security experts to ensure a successful cloud communications strategy
Uncover how cloud communications technology supports integration and collaboration among multiple organisational stakeholders
Establish collaboration with teams of cloud communications experts and security experts to ensure a successful cloud communications strategy
Uncover how cloud communications technology supports integration and collaboration among multiple organisational stakeholders.
Who should attend:
Chief Information Officers
Chief Technology Officers
Chief Transformation Officers
Directors and Heads of IT
Directors and Heads of IT Innovation
Directors and Heads of Information Security
Directors and Heads of IT Transformation
Department Heads