Description
Forming 90% of all enterprises and contributing a quarter of the national GDP,

local small and medium enterprises (SMEs) in Singapore are recognized for their importance to the economy

The business landscape is dynamic:

(1) SMEs must transform their business models and be ready to capture growth opportunities.

(2) In today's highly competitive environment, organisations need to manage productivity well for survival and growth.

Do you know that there are 170+ Grants available to SME business owners?

For a start, even a sole propietor can defray the cost of consultancy projects in the areas of human resources, financial management, innovation and productivity and to implement simple solutions to raise productivity and improve business efficiency with the Innovation & Capability Voucher (ICV).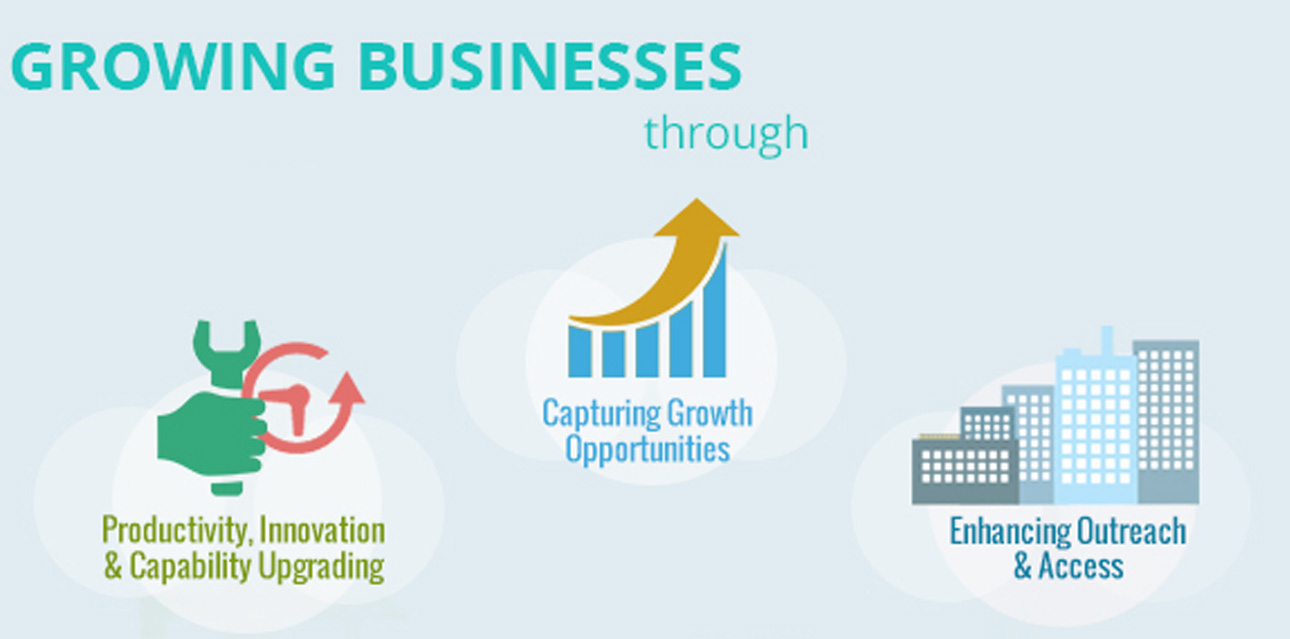 There is always room for growth and your next business milestone is waiting for you. Getting there, however, requires new solutions, innovative thinking and capability enhancements.Statistics show that only about 30% of the SMEs Business Owners fully make use of government grants to grow their businesses while 70% are under-utilizing available grants.
How many of 170+ Grants are you aware of other than PIC grant? Are you aware of the new requirement by Law that starting in April 2016 that all SMEs must issue itemized payslips?
These are some of the Grants Available For SME Business Owner :
1) Work Pro Flexible Working Management ($20,000)
2) Work Pro Flexible WorkingArrangement ($160,000)
3) ICV ($40,000 for 8 ICV vouchers)
4) PIC ($100,000)
5) CDG ($45,000)
6) CSP ($25,200)
7) P-Max ($5000)
8) MRA ($20,000)
9) GCP (70%)
10) & etc.......
Across the variety of grants available, knowing the prerequisites and conditions for various grant applications and handling the complexities of paperwork, grant submission and application can pose a huge challenge for many SMEs.
Discover how you can quickly and effortlessly find out what grants are now immediately available for your business and have all your grant application processes handled for you at low cost. Attend our "THE IMPERATIVE GUIDE TO SINGAPORE SME GRANTS" networking event and find out how we can help you fully leverage on the Government grants to accelerate your business growth today.
Attend this event to find out how we can help you fully leverage on Government Grants to accelerate your business growth today.
***Important Note: This event is strictly by invitation***
Date: 30th Nov 2017 (Thursday)
Time: 2.30 pm to 5.00 pm
***Registration start at 2.00 pm***
Venue:
229 Mounbatten Road
#03-33 Mounbatten Square
Singapore, Singapore 398007
NEAREST MRT ***MOUNTBATTEN MRT***