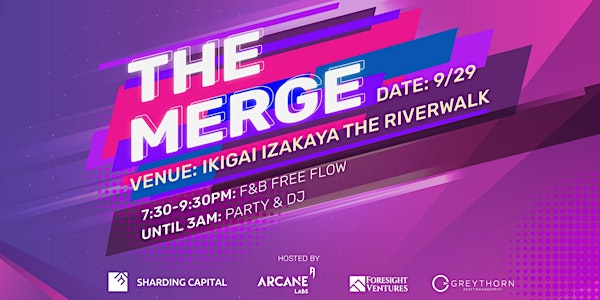 THE MERGE Afterparty at Token2049 Singapore
A Social Networking event focused on the future of Web3 technology. Powered by a top-notch Crypto Investment Firm.
When and where
Location
Ikigai Izakaya The Riverwalk 20 Upper Circular Road #B1, #01/06, The Riverwalk Singapore, 058416 Singapore
About this event
Hosted and sponsored by Sharding Capital, Arcane Labs, Foresight Ventures, and Greythorn Asset Management.
Enjoy the night's free flowing food and drinks from 7:30 to 9:30 PM, or party and enjoy on good music until 3:00 AM, courtesy of our guest DJ.
At Token2049, THE MERGE (Singapore): gathers the global Web3 industry. This event is an unprecedented networking party, bringing together entrepreneurs and investors, developers, and industry insiders. You will meet thousands of people who are shaping our world today.
Come join us on September 29, 2022 and make history!
We'll see you at THE MERGE!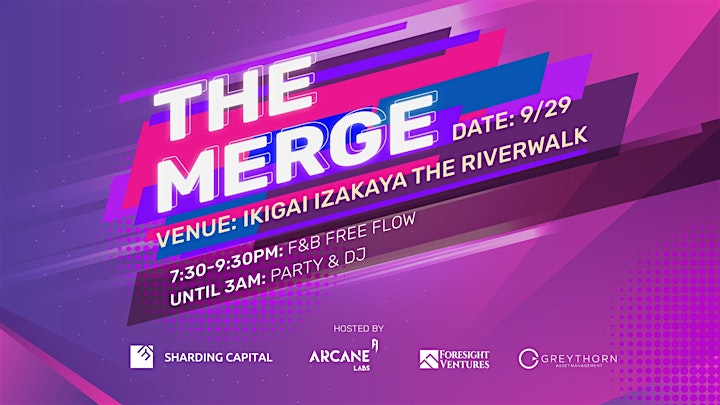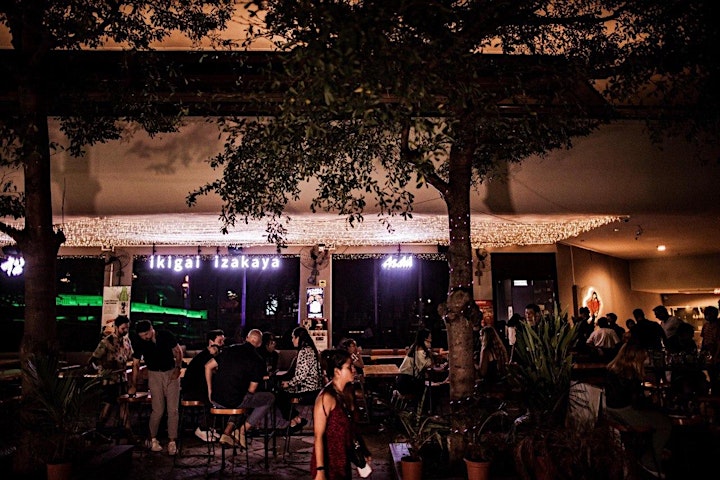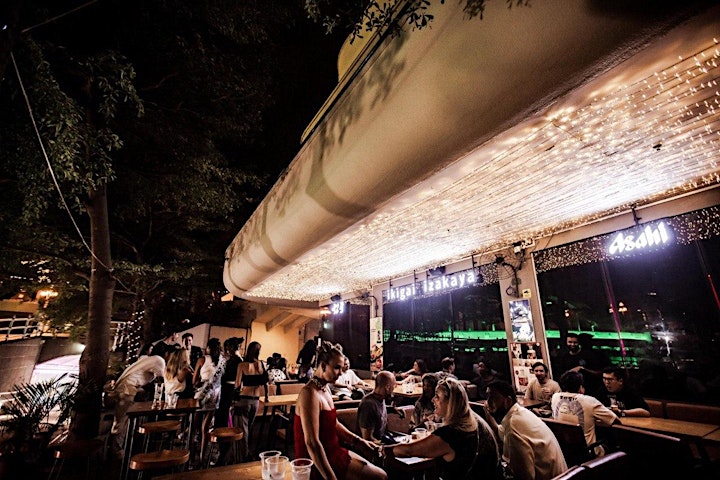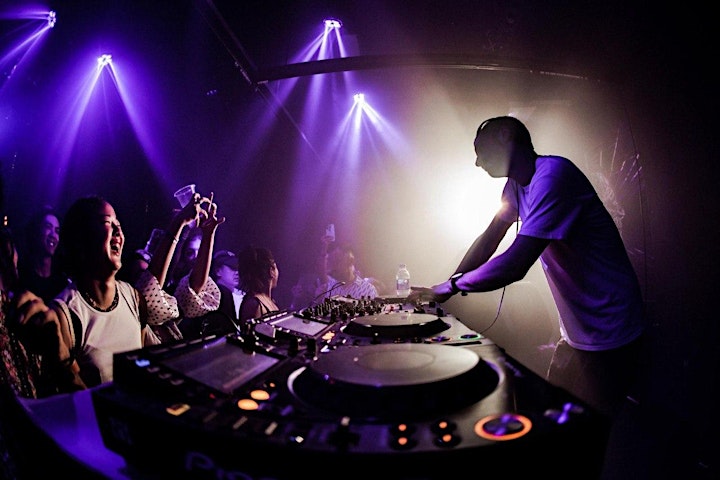 About The Host
About Sharding Capital
Sharding Capital is a boutique investment institution investing in underlying and protocol-layer technology such as core infrastructure and middleware. Our edge lies in our comprehensive post-investment support and deep roots in the Middle East region. Due to this positioning, Sharding Capital is able to support our truly global portfolio in precision market penetration and meaningful exposure.
Website: https://sharding.capital/
Twitter: https://twitter.com/ShardingCapital
LinkedIn: https://www.linkedin.com/company/sharding-capital/
About Arcane Labs
Arcane Labs is a research-driven and crypto-native investment team focused on providing cutting-edge insights into the Web3 space. Arcane Labs has assembled an experienced team of engineers and investment professionals which has contributed to the robust and diverse capabilities in both technical and fundamental areas of Web3 investments. Our key investment thesis focuses on infra, layer 2 Dapps, and the open financial system. Global vision, Asian insights.
Website: https://www.arcanegroup.io/
Mirror: https://mirror.xyz/arcanelabs.eth
Twitter: https://twitter.com/Arcane_Labs_
Medium: https://medium.com/@Arcane_Labs
About Foresight Ventures
Foresight Ventures is dedicated to backing the disruptive innovation of blockchain for the next few decades. We manage multiple funds: a VC fund, an actively-managed secondary fund, a multi-strategy FOF, and a private market secondary fund, with AUM exceeding $400 million. Foresight Ventures adheres to the belief of "Unique, Independent, Aggressive, Long-Term mindset" and provides extensive support for portfolio companies within a growing ecosystem.
Website: https://www.foresightventures.com/
Media: https://foresightnews.pro/
Twitter: https://twitter.com/ForesightVen
Medium: https://foresightventures.medium.com
About Greythorn Asset Management
Greythorn Asset Management offers a multi-strat fund that utilises on-chain analytics to inform our thesis. We invest in web3 projects that provide exposure to battle-tested assets that outperform the market. Our robust allocation makes the fund suitable for those new to the space, require continuous liquidity and seek to gain exposure to digital assets in a less volatile manner. At Greythorn, we believe in preparing today to invest in the world of tomorrow.
Website: greythorn.com
Twitter: https://twitter.com/0xGreythorn
LinkedIn: https://au.linkedin.com/company/greythorn-asset-management