The Mindfulness Based Stress Reduction (MBSR) 8-Weeks Meditation Program (i...
Description
Are you keen to uncover the secrets of champions, and apply the keys to mindful performance in work and in life?
Would you like to move from endless & mindless knee-jerk reactions to consciously living a life that's authentic and true to your values?
Are you ready to make the bold changes to find your flow, and to reclaim your very own life?
---
The 8-Weeks MBSR Meditation Program in partnership with The Mindfulness Collective
1. The Benefits:
Improve your ability to focus and pay attention to the right things at the right time
Raise your mental stamina to extend longer periods of high performance
Achieve emotional balance to achieve clarity, calmness, and composure in adversity & unsettling situations
Find clarity and direction in uncertain career and/or life crossroads
Reduce a sense of isolation and relate to self & others more effectively
"The MBSR course gave me many new perspectives and abilities about life and myself - much more than I expected to learn. I am grateful I took the time and hope to walk further on this mindful path which leads further to myself - step by step." Wild K., Physiotherapist
2. The Structure:
A structured and step-up curriculum, yet accounts for individual progress
Mix of various formal meditation practices (e.g. sitting, yoga, walking etc…)
Group sharing sessions to enhance their mindfulness practices.
Assigned homework between the weekly classes to embed the mindfulness discipline into their lives.
No fly-by-night program. The renowned MBSR program was established in 1979 by Jon Kabat ZInn, Professor of Medicine Emeritus, University of Massachusetts (UMass) Medical School.
It is arguably the most widely researched and validated formal Mindfulness training program.
"Wish I had taken this program a decade ago. Yes, still have fights in the corporate world. But now, with new tools (no baggage), right moves( awareness of self & foes), the fight is easier, achieving a higher victory. Turning foe into friends." Leong S.L., Managing Director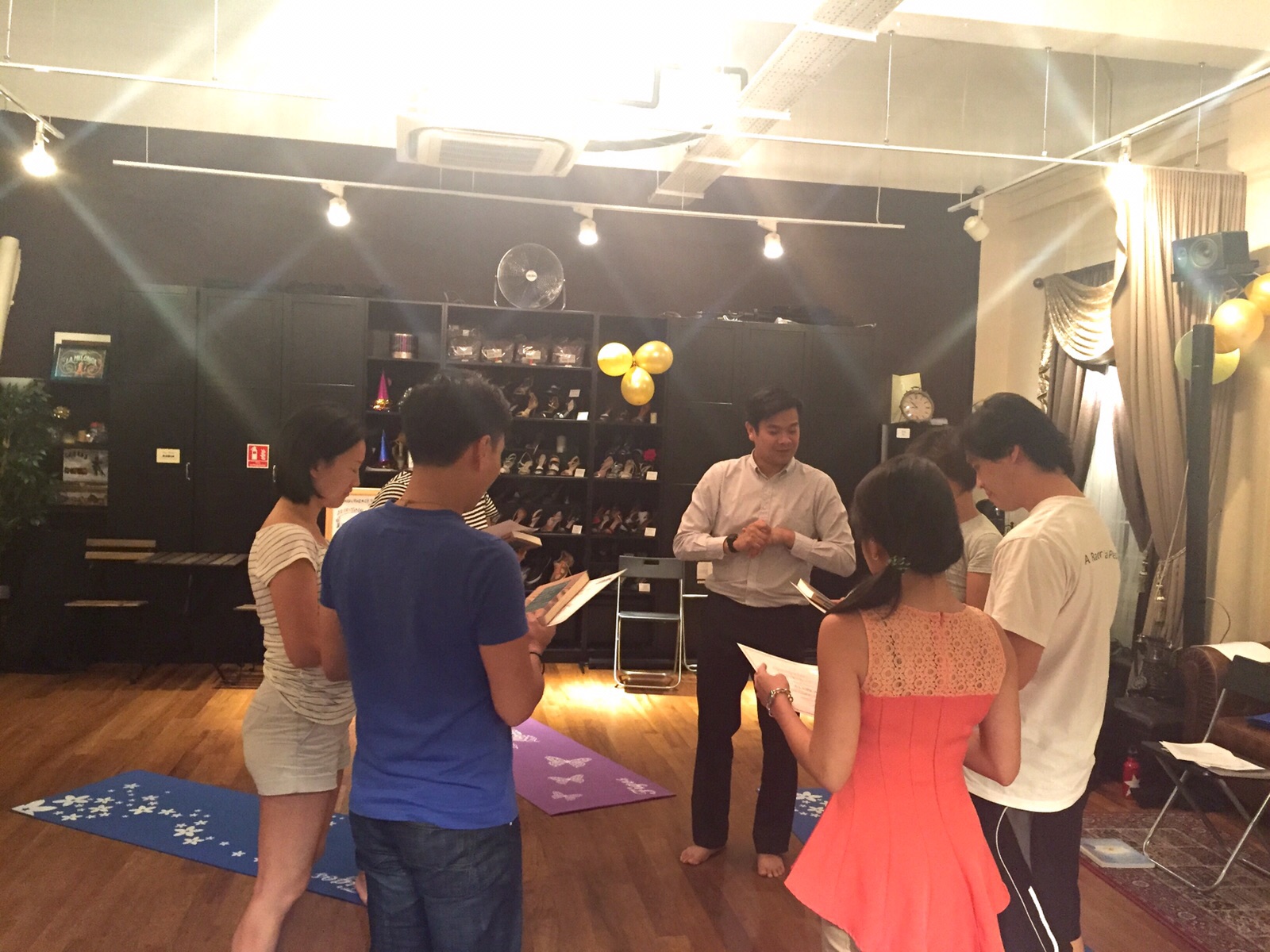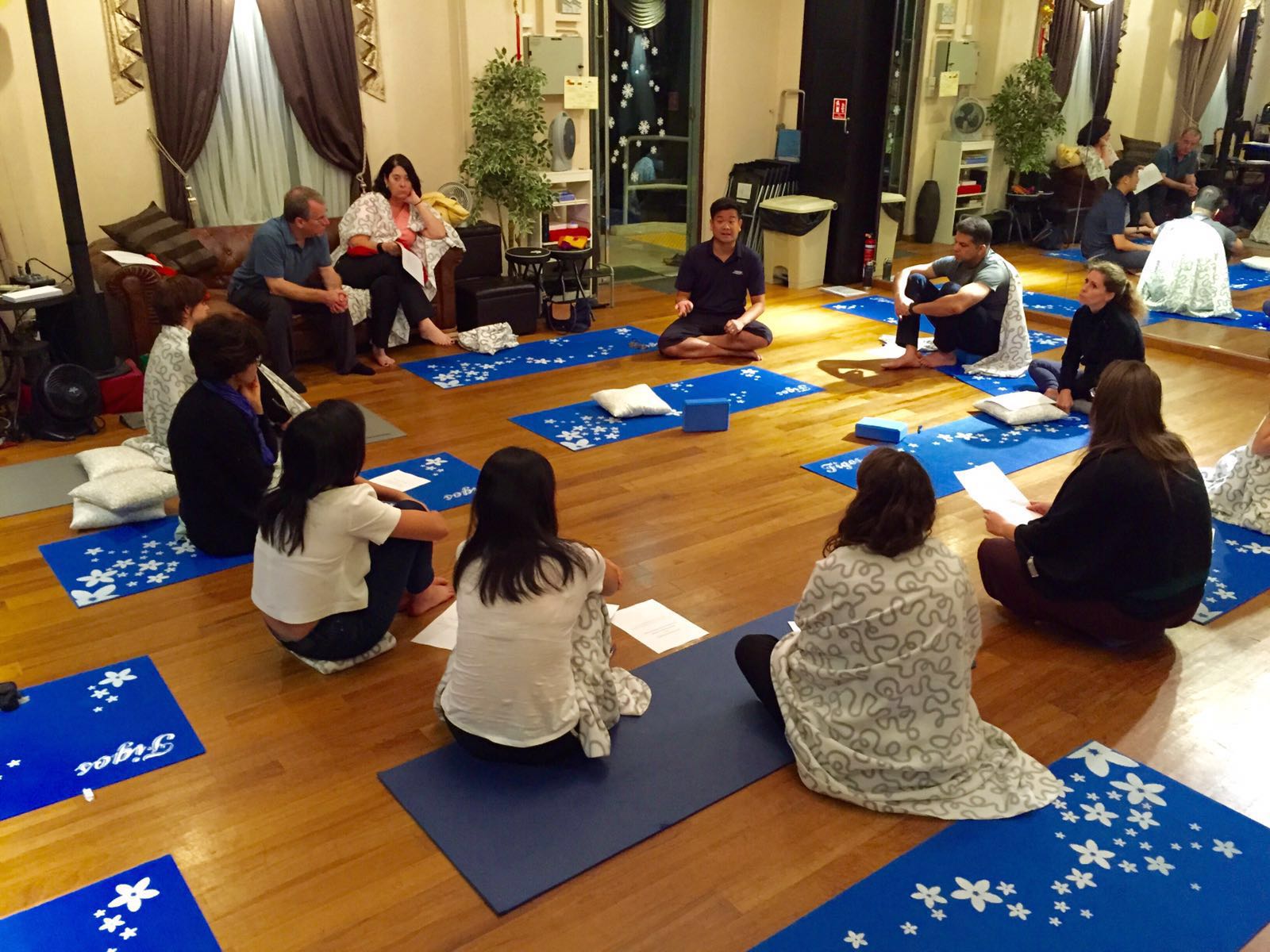 3. The Instructor: Lim Han Ee, a performance psychologist, and as one of a handful of fully qualified mindfulness instructor trained directly through the Center for Mindfulness (CFM) @ UMass – the origins and home of the MBSR program. He is one of the most experienced MBSR instructor in this region.
He has trained directly under the guidance of Jon Kabat-Zinn, Saki Santorelli and Florence Meleo-Mayer to deliver the MBSR program. He has a Masters in Performance Psychology (JFKU).

---
Schedule:
"MBSR has great lessons. We're only at the start of the journey so need to keep learning. It's been great being part of an amazing class. Wish we could go on forever!" Kay J., Leadership Consultant
Our next MBSR program runs from 31 Mar to 26 May 2017. (With a break on 14 Apr for Good Friday Weekend)
8 Weekly Sessions (7-9pm)
#1: 31/03 (Fri)
#2: 07/04 (Fri)
#3: 21/04 (Fri)Please note that there is no class on 14 Apr
#4: 28/04 (Fri)

#5: 05/05 (Fri)
#6: 12/05 (Fri)
#7: 19/05 (Fri)
#8: 26/05 (Fri)
Plus an all-day silent retreat (Day of Mindfulness) on 14 May 2017, Sun, 10-4pm
This retreat brings together the various practices and content that have been covered in the MBSR program. We will practice a number of meditation exercises covered in the program as well as introduce some new exercises. At the retreat you can expect to firmly and effectively establish the use of MBSR skills across multiple situations in your lives.
You will also get lifetime access to future MBSR Silent Retreats (once per quarter). This is a great way to "detox" and reconnect with your mindfulness practice on a regular basis.
---
Who is MBSR for?
"Good sound program, well mastered. It is not easy but it works!" LeBlanc, C., Headhunter
We believe this program is best suited for corporate executives, working professionals, life warriors and anyone who is committed to improving their personal & professional well-being.
This is for you….
If you are committed to achieving bold changes
If you are open to learning
If you are curious about understanding your strengths and weakness and living out your potential
If you are keen on an integrated approach to self-improvement
This is NOT for you if…
Think you are an expert in mindfulness and not open to a beginner's mind
Unwilling to explore and choosing to stay in your comfort zone
Uncommitted to yourself and growing to your maximum potential
Unwilling to reflect inwardly and seeking quick fixes
Not being honest with yourself
Please note that a brief interview will be conducted with each participant to align expectations, discuss potential risks and resolve queries before the registration process is completed.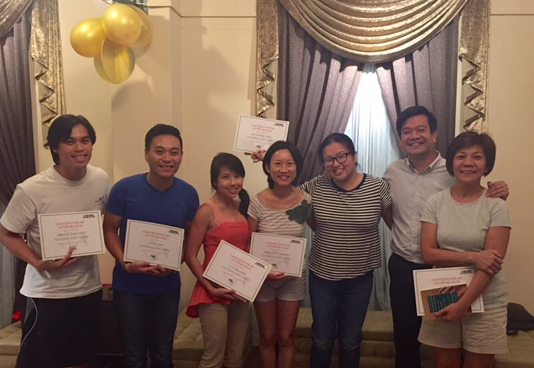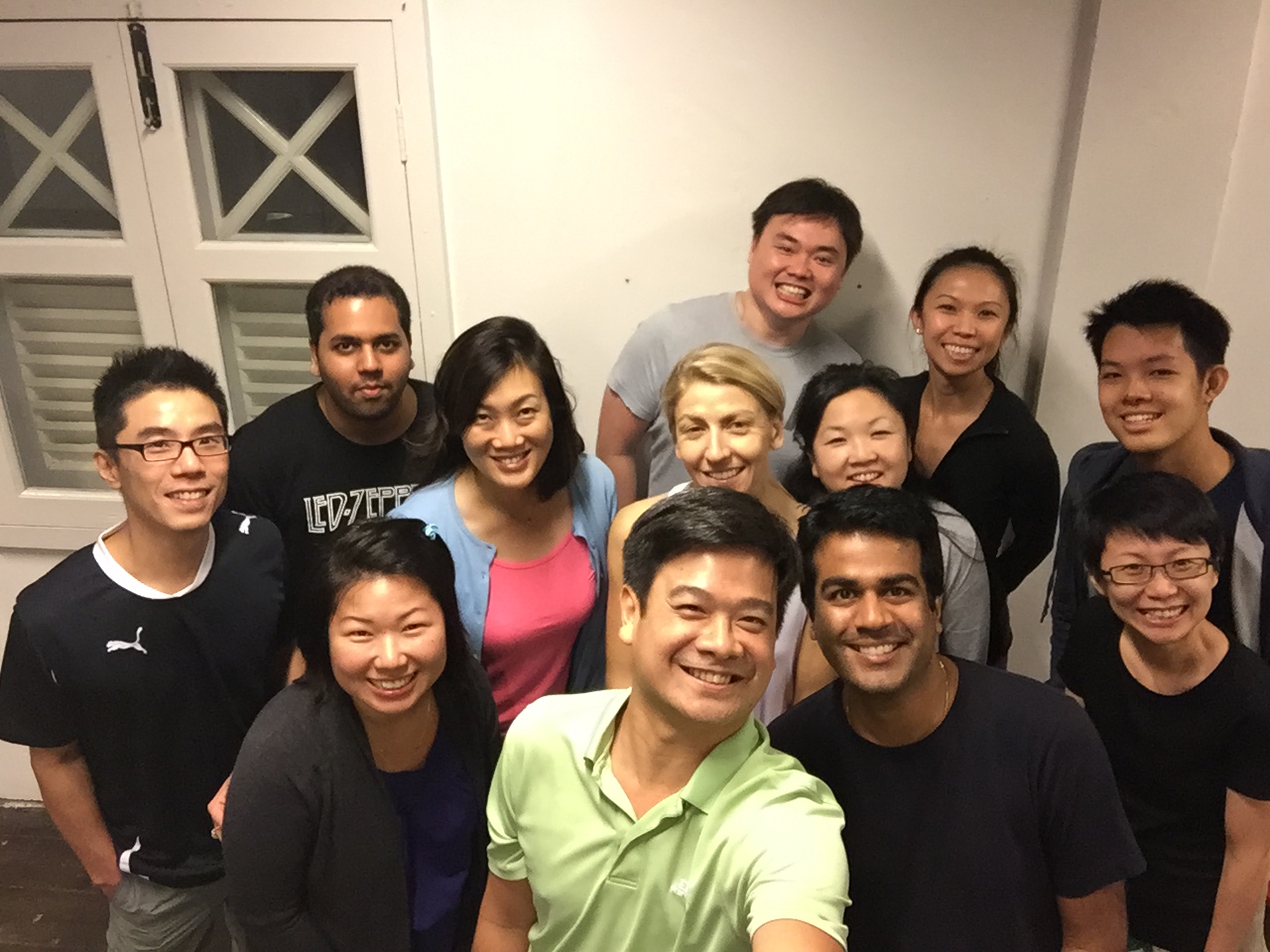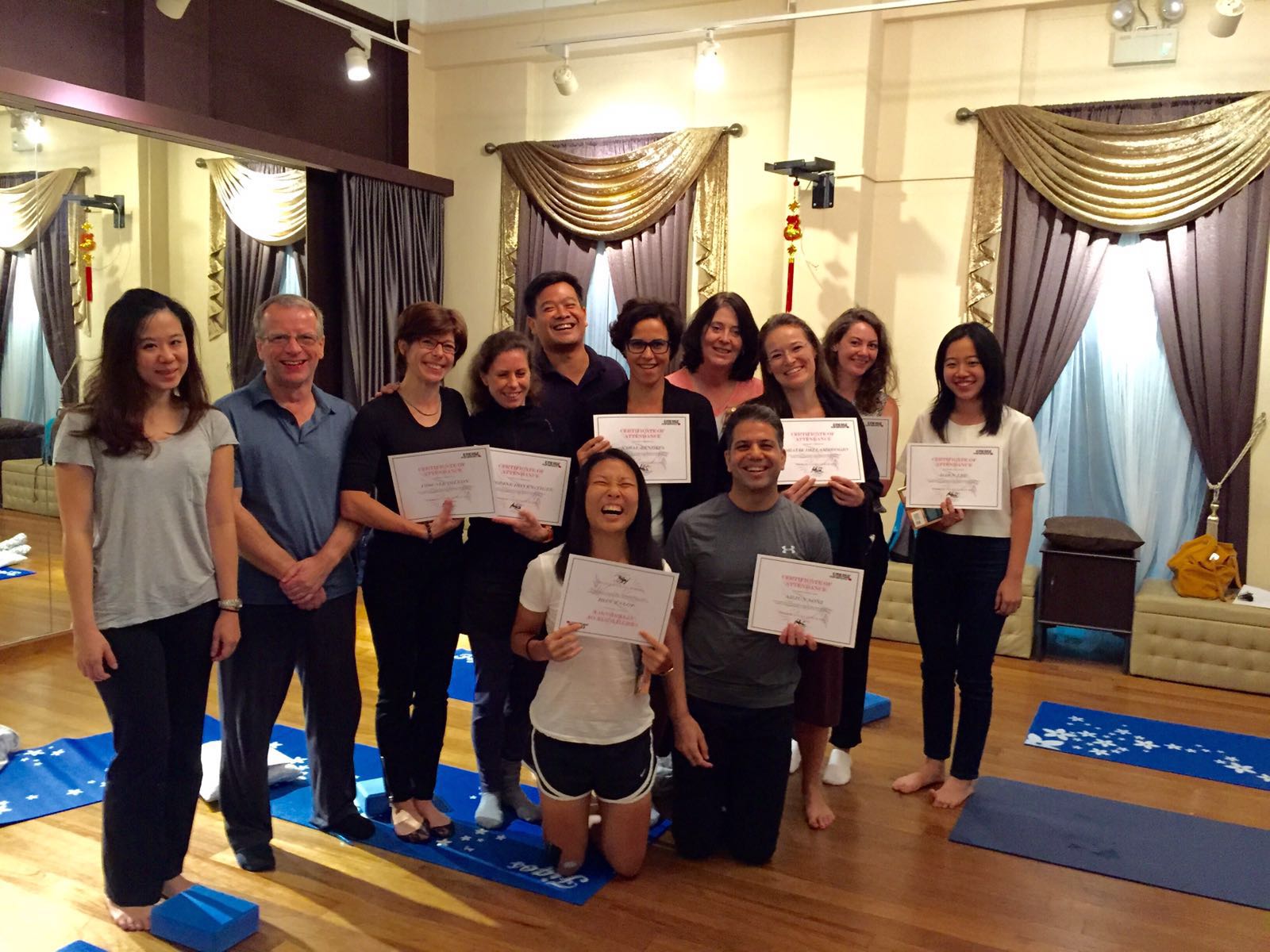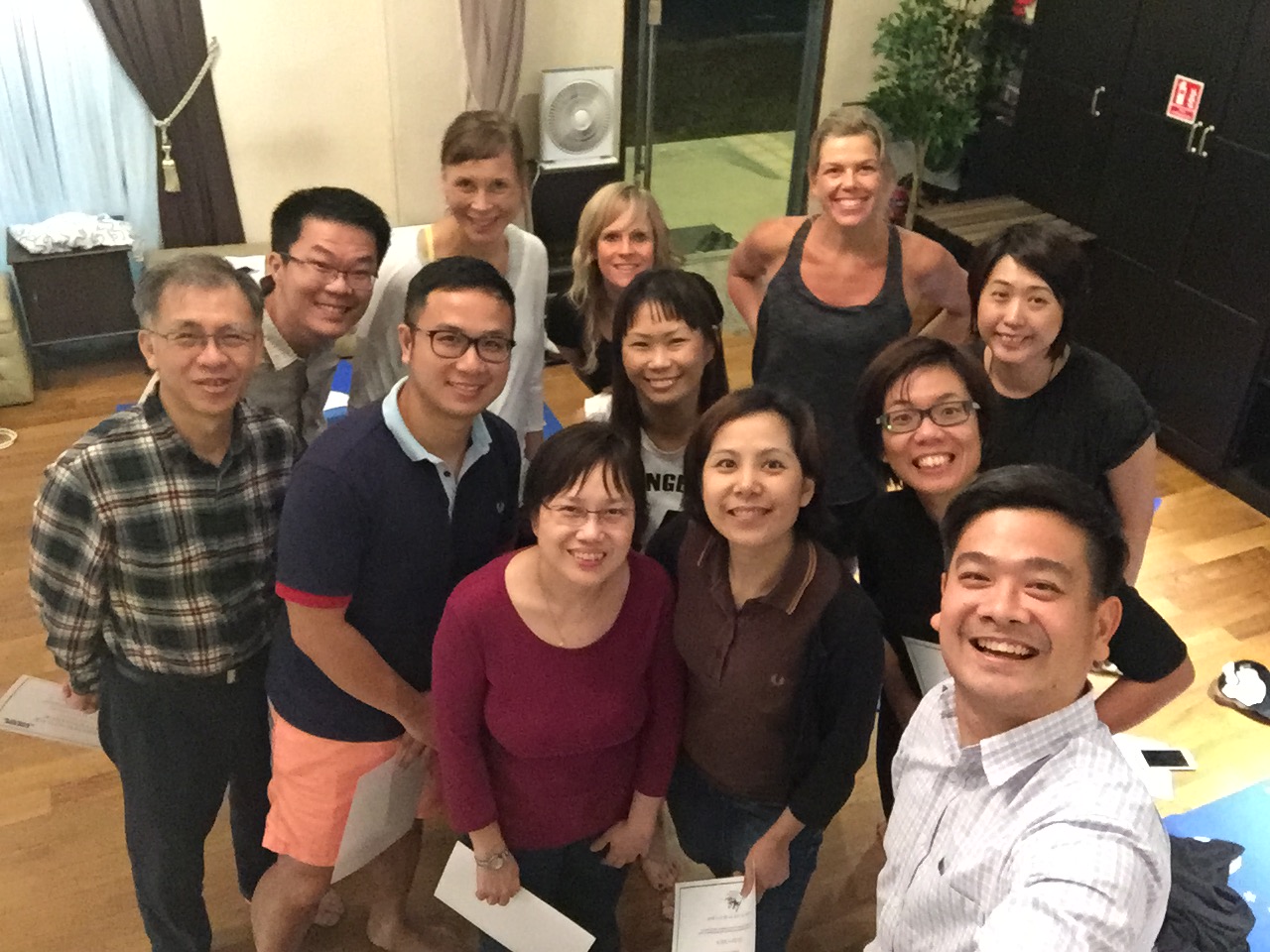 ---
Cost:
$700 SGD
Discounts / installment plans available to tertiary students, group orders, and individuals in need of financial assistance
MBSR Alumni are eligible for a special discount. Contact us for details.
Eligible for PIC Credits for those who qualify
No refund policy applies
What you get:
24 hours of in-session training hours
Countless hours of intentional self-care
Guided meditation MP3 for self-practice
A MBSR course materials
Lifetime access to our all-day silent retreat (Day of Mindfulness)
"It is an excellent program. I would do it again if I can. The flow is great with deep learning at intense moments of self-awareness. Han Ee is very good as a trainer, a good (& neutral) listener with deep questioning techniques." Bendefa N., Executive Coach
---
The Benefits (as reported by our participants):
"Joy"
"The ability to view matters from a fresh perspective"
"Realizing how elastic & malleable thoughts & perceptions can be. Understanding this has been liberating…"
"More spaciousness…"
"Clarity, lightness, consciousness"
"A sense of safety, increased appreciation of things & myself, sense of slowing down"
"Less clutter, lighter & more relaxed is my current state of mind now"
"To meet myself in a new way, leading to greater settlement,more energy, & enthusiam about living"
"Observation of the mind & all the autopilot reactions…"
"Being kind to myself"
"The ability to accept my thoughts and others"
And much much more...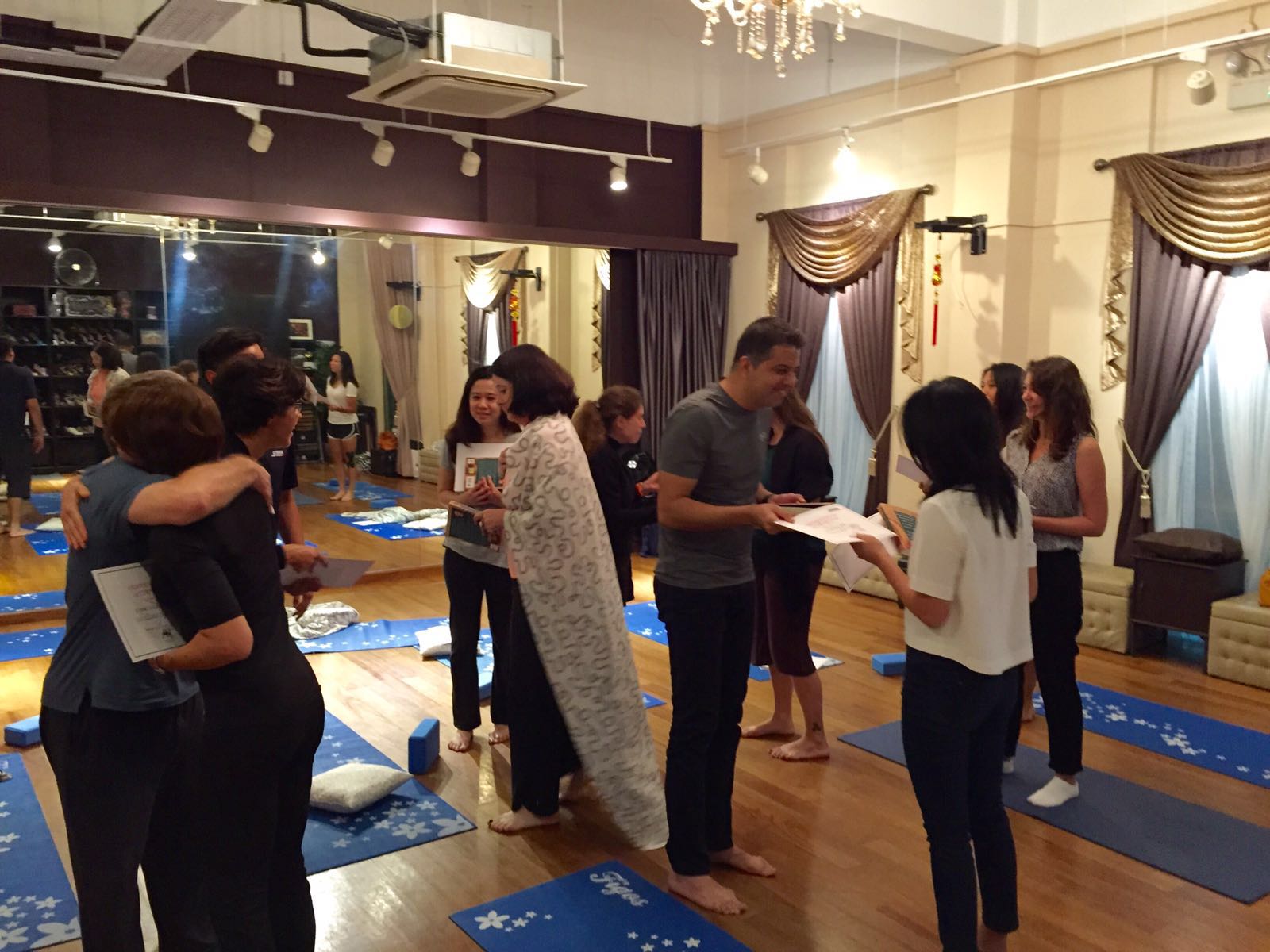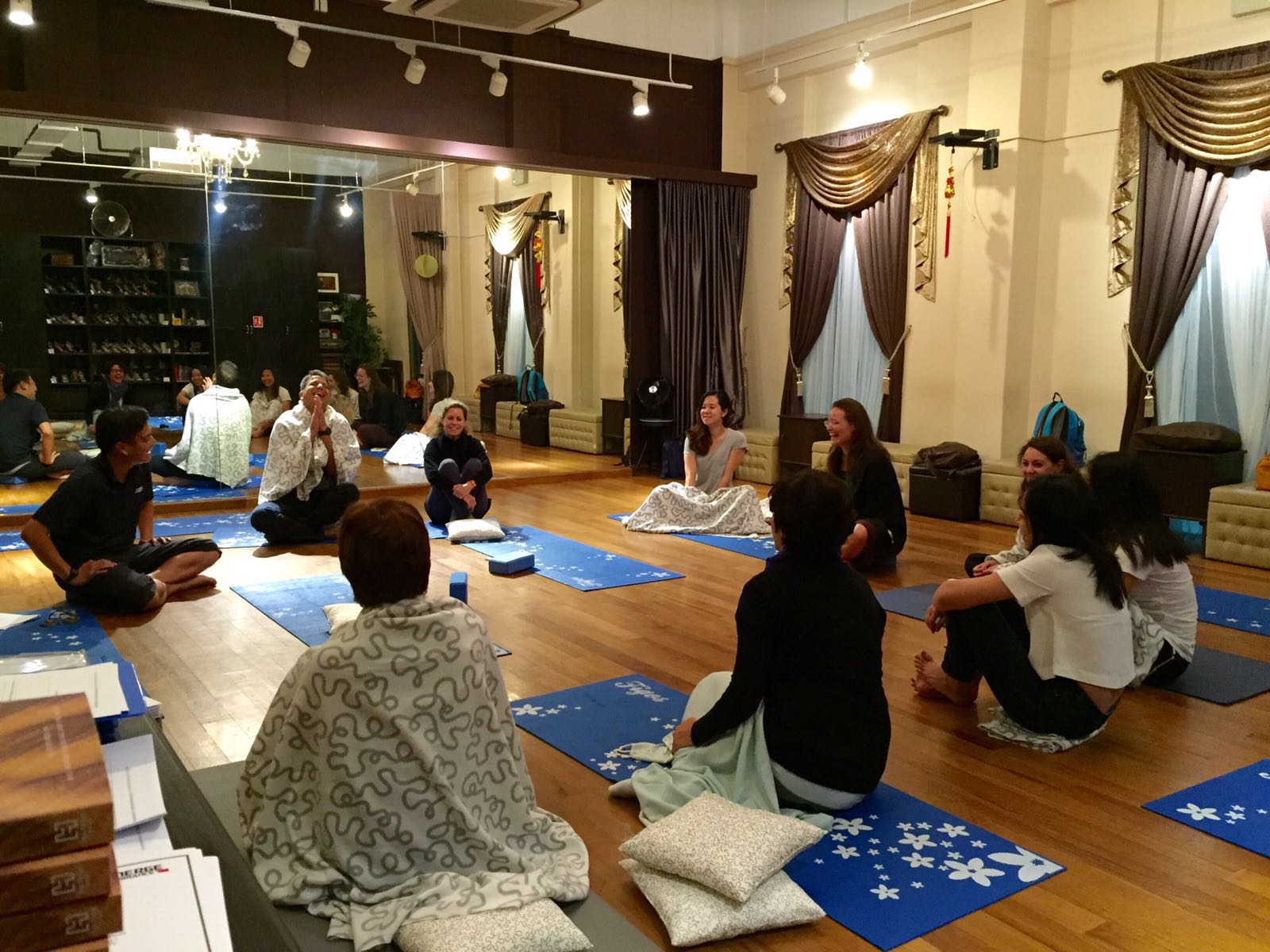 ---
Other testimonials:
"Started off feeling resistant to the concept but eventually benefitted through series of meditation and yoga practicing. Sharing sessions in each session was particularly helpful in expressing experience and getting perspective from others." Ong A.M, Regional Head of Logistics
"MBSR is a very powerful program, not because of what Han Ee can teach you in class. It's about you, and what you can experience and find about yourself in the 8 weeks. 8 weeks is a journey of both the good and the bad. There will be good experience and bad experience, but all is about yourself. Really recommend this program to all." Lim D., Project Manager
"Han Ee, thanks for accepting me into the program, & for the exemplary ways, in which you've facilitated the classes. I enjoyed your questions & the observation of how you've "answered" or reflected the questions back to the participants." Lim D., Business Development Executive
---
FAQs:
What is mindfulness?
"Mindfulness means paying attention in a particular way; on purpose, in the present moment, and non-judgementally." (Jon Kabat-Zinn, 1994)
What resources do I need?
A right attitude - a willingness to learn and a curious spirit. That's it!
What do I need to prepare?
Same as above!
What happens if I miss classes?
We typically allow participants to miss at most 3 classes. There are electronic materials which will serve as a resource and guide to help the participant catch up. Update emails will also be sent to inform participants of their weekly home assignments.
I can't sit still for more than 5mins, how am I going to do this practice?
Don't worry, you are not the only one - me included when I first started my meditation practice. You will be surprised at what evolves over the course of the 8 weeks. We will support you as you work through the "pain", "discomfort" and "unpleasant" experiences.
Who else has gone through our MBSR program?
CEOs, bankers, entrepreneurs, teachers, executive coaches, physicians, researchers, lawyers, entrepreneurs, psychologists, modern-day farmers, physiotherapists, professors, housewives, students etc...
What happens in a session?
Each session places emphasis on experiential learning. Therefore the majority will be spent on instructor-led practices. Using these experiences of our participants, we will then develop insights and learning points through dialogue, group interaction.
I can't do yoga, can I still do this?
Yes, for those with physical impairment, we offer visualization as an alternative to work through the practice. This is a program that began in hospitals. Some of the participants were bed-ridden and they went through the same curriculum as what we are delivering here.
Are there any risks associated with this program?
The primary physical risk is with the mindful yoga exercises. We emphasise self-care and respect for one's limits as we go through the exercises. No forcing, no pain. We ask that participants consult with their physician / health-care provider where relevant. This will also be discussed in the screening interview.
Emotional risk: Feelings of sadness, anger, fear could seem stronger at the beginning because you may now become more aware of it. A history of trauma, abuse or addiction may also heighten these reactions. This will also be discussed in the screening interview to determine if the MBSR is the appropriate program.
U mentioned home assignments, what are these?
The assignments will be a range of meditation exercises including body scan, mindful yoga, sitting meditation etc...You will be given MP3s to guide your practice. It is a critical aspect of the program as MBSR is about bringing mindfulness to our everyday life.
---