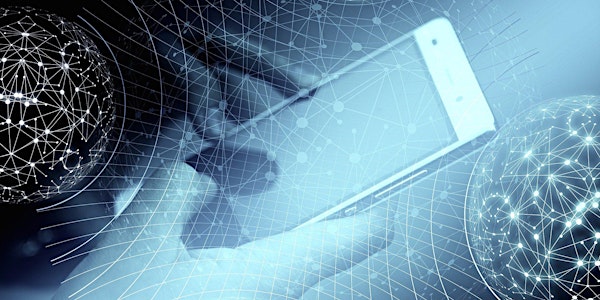 The Power of Graph Data Platform and Enterprise AI Platform
8.45 am - 10.15 am Singapore Standard Time
About this event
Connecting the dots in an AI-Powered Organisation to Improve Complex Decision-Making Real-time
The growing potency in an Enterprise AI Platform combined with Graph Data Platform is successfully enhancing machine learning models and ultimately tackling complex decision making effectively. Undeniably, both technologies are working hand-in-hand to make data relationships simpler by being scalable, performant, efficient and agile.
The most evident advantages of Graph Data Platform were seen during the current pandemic when governments needed to track down community infections. From tracing connections via complicated social networks to comprehending interconnections, Graph Data Platforms with Enterprise AI Platform has proven to be an excellent tool for data management in real-time.
Graph Data Platforms successfully assists in aiding governments to make data-driven, intelligent decisions. Additionally, it helps prevent fraud and potential information leaks that mushroom disproportionally with the rapid COVID-driven digitalisation.
The added agility that Enterprise AI Platform and Graph Data Platform offers, makes it clear that the combination should be the preferred decision-making methodology. Further, an Enterprise AI Platform along with Graph Data Platform has proven to be cost-effective for the government.
Graph Data Platform Technology Serving as a New Form of High-speed Information
Obtaining information in real-time has become critical for decision-making, particularly in times of crises. It has been demonstrated that information can be structurally arranged quickly using Graph Data Platform which has to be integrated with an Enterprise AI Platform.
Qualities Requirement to Deliver Actionable Insights
It is essential to deliver insights from analysing information and drawing conclusions that will influence decisions making and drive change. Graph Data Platform integrated with an Enterprise AI Platform will serve as the missing link for government to drive actionable outcomes from the data.
Combination of Enterprise AI Platform and Graph Data Platforms in the Public Sector
Government agencies will benefit from an enhanced machine learning model to build an intelligent application that traverses today's large, interconnected datasets in real-time. The copious volumes of data that organisations generate and collect need to be analysed and interpreted if they are to streamline government methods in forecasting and serve policymakers in effective decision-making.
________________________________________
OpenGov Asia is pleased to invite you to an exclusive OpenGovLive! Virtual Breakfast Insight on delivering an effective and efficient customer experience using Graph Data Platform and Enterprise AI Platform. This is a closed-door, invitation-only, interactive session with top-level executives from Singapore public sector.
OpenGovLive! Virtual Breakfast Insights are concise, to the point, strategic-level discussions designed to bring learning to the highest level! The unique proposition of an OpenGov Breakfast Insight is the integration of cutting-edge insights from our expert speakers and interactive discussion among the participants. 
This unique session will present practical methods and real-time case studies of how an Enterprise AI Platform along with Graph Data Platform technology will drive the future of Government and will explore:
Intelligent new methods government can use to extract true value from data Qualities that are needed for databases to deliver actionable insights
Methods that will boost an Enterprise AI strategy using Graph Data Platform platforms Importance of "connected" data and teams in your organisation for Data Science work
Transform data mining processes for decision making by utilising intelligent applications and machine learning workflows
Using Graph Data Platform as a watch tool to mitigate cybercrime while tapping on Enterprise AI Platform
Value of shortening the decision making and forecasting process to increase the value outcome in your organisation
Who should attend:
Chief Data Officers
Chief Innovation Officers
Chief Information Security Officers
Chief Strategy Officers
Chief Technology Officers
Heads of Analytics
Heads of Data
Heads of Data Science
Heads of Digital Transformation