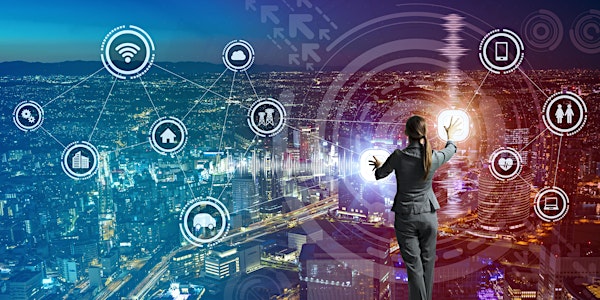 The Power of Information Management for the Public Sector
Singapore Standard Time 8:45 AM-10:15 AM
Refund Policy
Contact the organizer to request a refund.
About this event
The Power of Information Management for the Public Sector
Solutions that Demonstrate Government Accountability and Transparency by Accelerating Information
Globally, public sectors have comprehensively moved to information digitisation. This has been proven to be the fuel of the public sector today, allowing them to understand trends, make decisions and better serve citizens. With this, though, comes the tremendous responsibility of managing and protecting data - in terms of privacy as well as safekeeping. This has been done through policy, process and infrastructure.
To protect their information, the Singapore government enacted the Data Management Act ("PSGA") and the Government Instruction Manual on Infocomm Technology & Smart Systems Management ("IM on ICT&SS Management"), which are governed by the Public Sector (Governance) Act ("PSGA") and the Government Instruction Manual on Infocomm Technology & Smart Systems Management ("IM on ICT&SS Management").
Process and infrastructure are the other two legs that a good data strategy rests on. Information management allows data processing techniques in the public sector to become more secure and integrated. The capacity to quickly organise, integrate and safeguard data alleviates many of the problems that agencies face, particularly when it comes to managing sensitive data and providing effective citizen services.
Information management has been proved effective in meeting the needs of the post-pandemic environment. In an increasingly VUCA environment, good data that is robustly managed and protected is essential.
Governments can improve decision-making and demonstrate accountability and openness with the right information management solutions. Properly managing public sector information, will ensure that it remains reliable, trustworthy and promotes the use and reuse of data by both public sector entities and the general public.
Agencies will be able to interpret structured and unstructured data insights into actions and outcomes through mastering information management methodologies. Analytics and trends will generate information-driven, actionable insights and simultaneously speed up decision-making.
Further, the risk of data being tempered or distorted can be mitigated if the information is automated to adhere to governance and compliance protocols.
Exposure to existing compliance risk mitigation measures
To ensure public sector regulatory compliance, it is critical to manage information based on value. Suitable automation and integration tools offer appropriate proper data management empowers compliance as well as diminishing risk.
Serving as a reliable method of decision-making
The public sector will be able to gain insights from data to make better decisions for citizens' economic and health benefits. Agencies must be quick to demonstrate information accountability and openness by retrieving citizen data knowledge captured in unstructured text.
The future of the public sector depends on the pace and quality of data handling
Enterprise content management technologies ensure instant access to information when, when and how it is needed. Obtaining this actionable result will increase decision-making speed and transparency, as well as add value to the data when it is transformed into recommendations for change.
OpenGov Asia is pleased to invite you to an exclusive OpenGovLive! Virtual Breakfast Insight that will provide the latest information management tools to improve public sectors governance, compliance and security at an accelerated speed. This is a closed-door, invitation-only, interactive session with top-level executives from Singapore public sector.
OpenGovLive! Virtual Breakfast Insights are concise, to the point, strategic-level discussions designed to bring learning to the highest level! The unique proposition of an OpenGov Breakfast Insight is the integration of cutting-edge insights from our expert speakers and interactive discussion among the participants.
This unique session will present practical case studies of how information management platforms will enhance public sector information practices and will explore:
Practical methods to accelerate public sector data processing strategies to become more agile, secured and integrated
The ability to quickly organise, integrate and protect data within the agencies
Effective decision-making tools that will be able to demonstrate public sector accountability and transparency
Methods for automating information in order to comply with governance and compliance
Ways to reduce the danger of data being tampered with or modified in terms of compliance and security
Actionable outcomes that will increase the speed with which data is managed, as well as the ability to convert data into recommendations for change
Data management strategies that automate and integrate data effectively, mitigating any sort of risk
Who should attend:
Chief Innovation Officers
Chief Technology Officers
Chief Data Officers
Chief Analytic Officers
Chief Information Security Officers
Chief Strategy Officers
Chief Risk Officer
Chief Compliance Officer
Director of Information Governance
Director of Records Administration