Introducing the Reality Modeling WorkSuite a Complete Capture-to-Consumption Solution
About this event
The new Reality Modeling WorkSuite from Virtuosity, a Bentley Company, will enable you to Create, Edit and Share the highest quality, 3D reality models, on the market. This new subscription provides access to Bentley's desktop processing application, ContextCapture, and cloud sharing platform, ContextShare, under one affordable subscription for the first time.
The Reality Modeling WorkSuite offers you all the tools you need for a complete capture to consumption workflow, allowing you to easily share reality models over the web with your clients. Bundled with expert services to help you get started, you will be able to:
CREATE - Automatically transform photos and/or point clouds into 3D Reality Meshes with high precision.
EDIT - Easily import, edit, merge, and manage large amounts of Reality Data to streamline workflows and create downstream deliverables.
SHARE - Improve collaboration when you securely sync and share Reality Models across project teams and applications.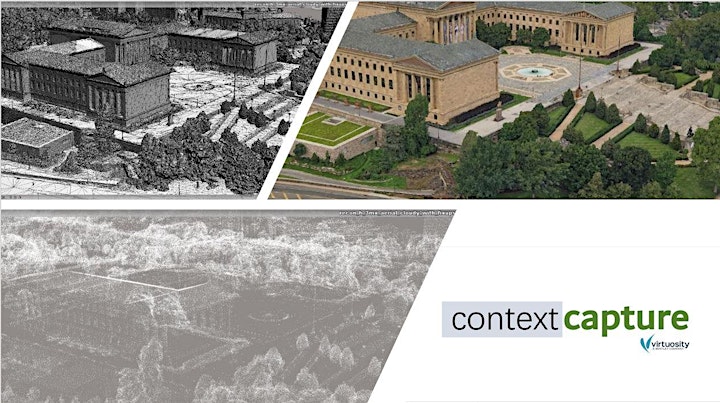 Organiser of The Reality Modeling WorkSuite - Complete Capture-to-Consumption system.