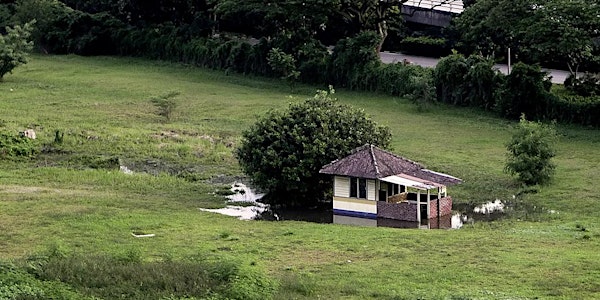 The Return, Film Screening and Q&A with director Green Zeng
This event is in-person. Please register to book your spot.
By NTU Centre for Contemporary Art Singapore
Date and time
Wed, 10 Feb 2021 19:00 - 21:00 +08
Location
NTU Centre for Contemporary Art Singapore Block 43 Malan Road Gillman Barracks Singapore, 109443 Singapore
About this event
Wen, a political detainee, is released after many years of imprisonment. Arrested without trial for being an alleged communist, he returns, an old man, to an uneasy reunion with his children. Wen also wanders through the city to see how his homeland has transformed into a shining metropolis. He is philosophical about his long detainment without trial and is ready to move on. But as the past collides with the present, unforeseen circumstances force his journey to take a tragic turn.
In 2015, The Return made its international premiere in competition at the 30th Venice International Film Critics' Week, a parallel section of the Venice International Film Festival. It was first screened in Singapore at the 26th Singapore International Film Festival in 2015.
Limited spaces available. Any remaining available seats will be released to the public on a first-come first-served basis 5 minutes prior to the event, including cancellations and no-shows. This event will be held in The Single Screen, NTU CCA Singapore, Block 43 Malan Road, Singapore 109443.
BIOGRAPHY
The works of filmmaker and artist Green Zeng (b. 1972, Singapore) scrutinise how history is written, interpreted, and disseminated. Focusing on issues such as student activism and the connection between archives, the state, and the individual, he reactivates fragments of the past and questions the artist's role in "truth-telling". His films have been presented in international festivals including the 30th Venice International Film Critics' Week, Italy (2015) and Cannes Film Festival, France (2006) and his works have been included in group exhibitions at LASALLE's Institute of Contemporary Arts, Singapore (2018, 2017); and Para Site, Hong Kong (2015) amongst other venues. His most recent solo presentation is Returning Revisiting and Reconstructing, Foundation Cinema Oasis, Bangkok, Thailand (2019).
Image: Green Zeng, The Return (2015), film still. Courtesy the artist.
About the organiser
Located in Gillman Barracks, the NTU Centre for Contemporary Art Singapore (NTU CCA Singapore) is a national research centre of Nanyang Technological University and is supported by a grant from the Economic Development Board, Singapore. The Centre is unique in its threefold constellation of exhibitions, residencies, research and academic education, engaging in knowledge production and dissemination.
Since the Centre's inauguration in October 2013, the NTU CCA Singapore has featured leading artists presenting their work for the first time in Southeast Asia, making it one of the few spaces in Singapore to present contemporary art from around the globe.