Description
As requested by many, Outdoor Adventures is excited to announce that The Sentosa Challenge Camp (SSC) is back again!!
Specially designed for children aged 7 - 12, This 3-Day-2-Night Camp offers all of its' participants the chance to experience TEAMwork, collaboration, make new friends while discovering Singapore's history and heritage on the beautiful resort island of Sentosa in an adventurous way.
For this Sentosa Challenge Camp, the participants will get a chance to be one of the few people to have the whole city to themselves while they enjoy a sleepover in KidZania Singapore, explore Sentosa's many attractions the Outdoor Adventures way while indulging in BBQ dinner by the sea along with a movie night under the stars and more!
If you are looking for an 3D2N adventure for your child to make new friends outside of their social circle, build their confidence and resilience while they camp out in sleeping bags and cook thier own breakfast the Outdoor Adventures way while learning more about Singapore's beautiful island of Sentosa like never before - this is the place!
To ensure full engagement for the participants, only limited slots are available!
Participants will also be recieving a Sentosa Challenge Goodie bag that has a load of surprises to take home during the camp!
Sample Programme Timeline
*This is a only a suggested timeline of the camp. There may be changes to the activities and sequence of the activities depending on the weather and children's interests*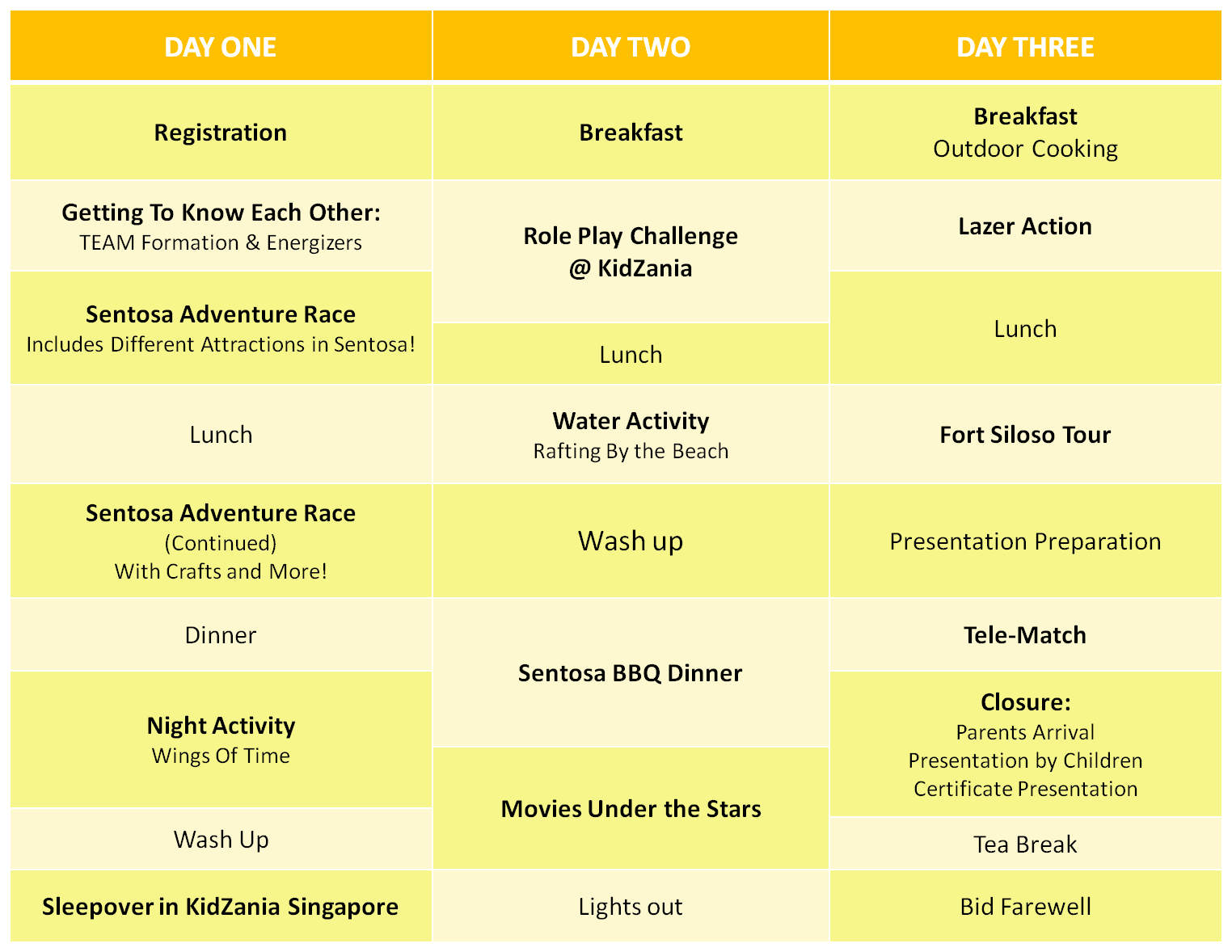 So Sign up now before it's too late!

*The personal information entered during your registration/order, or provided by you, will be held on a database. This information will be used to provide you with future marketing materials. Outdoor Adventures will not share any of the information provided.


---
Frequently Asked Questions (FAQs)
Are there minimum age requirements to join the Camp?
This camp is only for children 7 - 12 years old.
What is the Instructor:Children Ratio like for the camp?
Safety is one of our main focus! The ratio will not exceed any higher than 1:10.
What are the backgrounds for the Instructors like?
Our Instructors are all trained and would have to have gone through an in-house training conducted by our Sister Company, CAMP CHALLENGE. The instructors will be at least 18 years of age and have experience with working with children and overnight camps with schools
How many children will there be in the camp?
To ensure that each child comes and leaves the camp with maximum engagement, there are only 50 slots available for this camp.



How will my child get to interact with the others?
As this camp is to encourage indepence and forming of new friendships, participants will be grouped randomly while ensuring that there is an equal mix of gender, race and age for each team.
Participants will be doing the activities in these teams and no changes will be made to the groupings.
But what if my child wants to be with his/her friend(s) or sibling(s)?
Don't worry! Everyone will be doing the activites together! The TEAMs will be "competing" with one another during the day activities and when we are not doing the activities, the children will be encouraged to mingle with the rest of the TEAMs in the camp (i.e. during breaks, meals and night activities).
What do I have to pack for my child?
Usual camping items such as Sleeping Bags and insect repellant is a definite. But Fret not, we wil be sending you a packing list at least one month before the camp!


Do I have to bring my printed ticket to the Camp?
You may choose to print out the ticket or just show us the ticket from your phone to the camp. The ticket will be used to check in and out of the camp.
What are the meals for the children like?
Although there will be a variety of meals (from Outdoor Cooking Breakfast to a sumptious BBQ Dinner), we believe that the children will definitely need well-balanced meals to give them the energy needed for the camp! Fruits will be provided with all meals and children will be provided with some light snacks in between should they find themselves hungry during the activities.
How do I know my child's shirt size?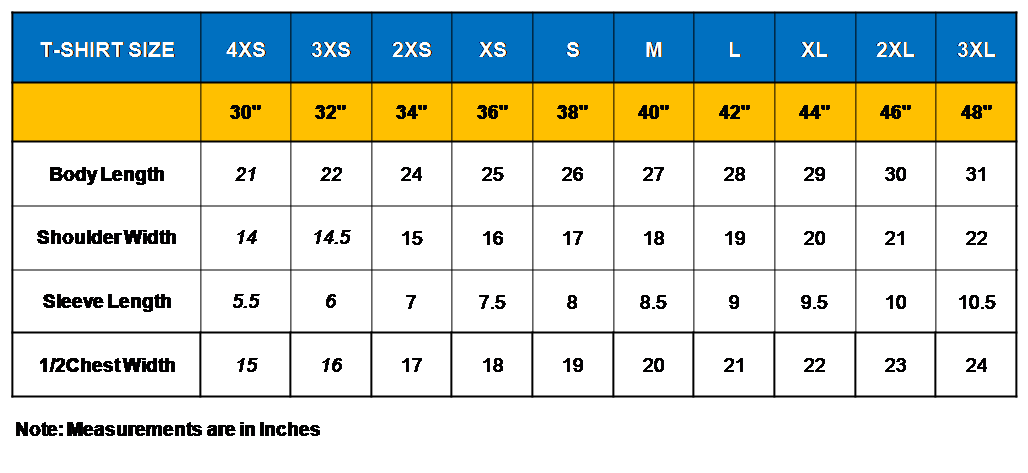 What if I have more questions?
You can contact us at info@Outdoor-Adventures.com or call us a call at 9781 0598.