Description
The Syrian Crisis: Roots, Dynamics and Impact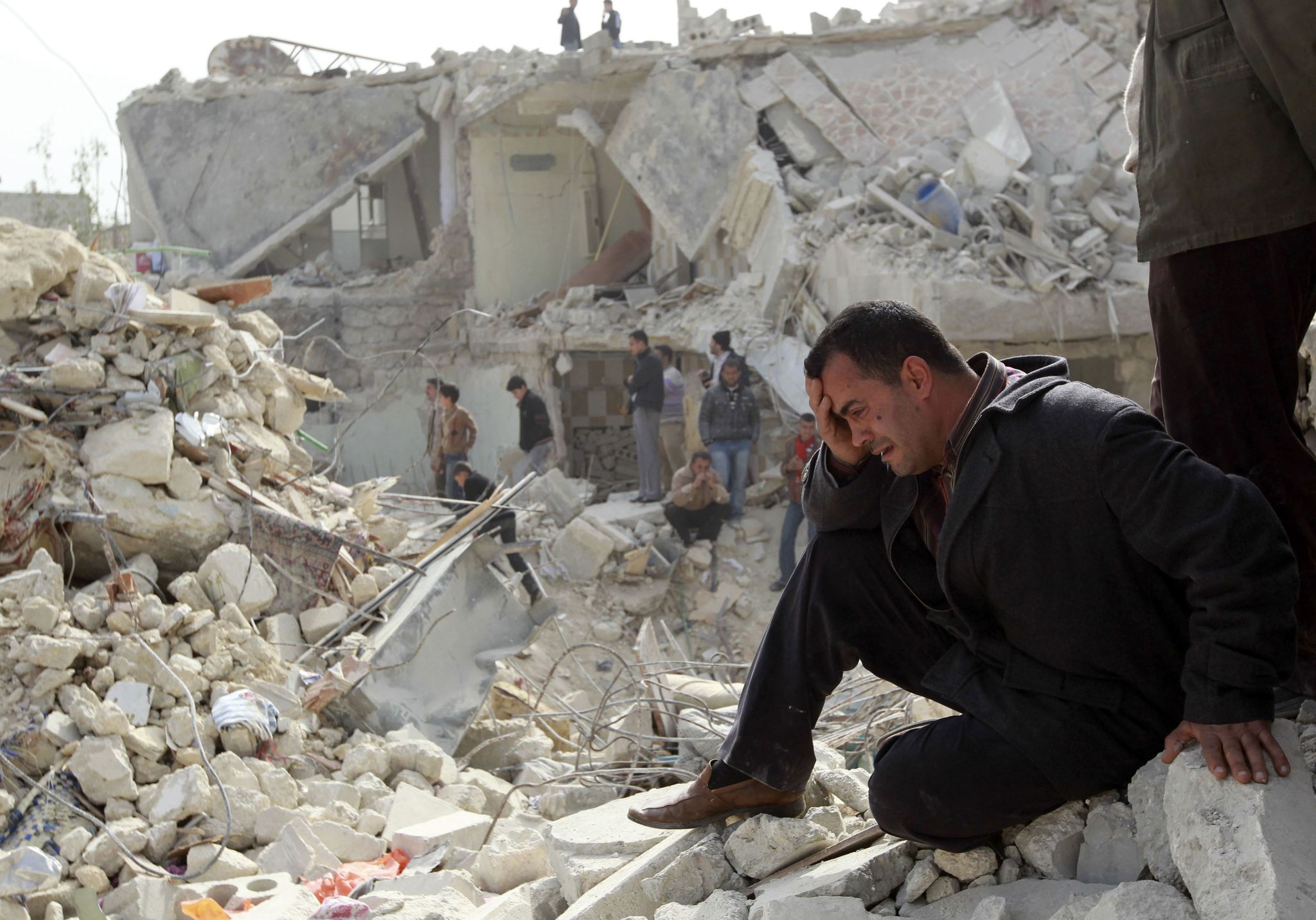 SimplyIslam.sg and the Arab Network @ Singapore (ANAS) are pleased to jointly organise a short talk and discussion with Dr Matthieu Serge Claude Rey on "The Syrian Crisis: Roots, Dynamics and Impact" on Friday 27 June 2014.
Dr Matthieu Rey is a Visiting Research Fellow at the Middle East Institute, Singapore. In the talk and discussions, Dr Matthieu will share his knowledge and findings on the Syrian crisis and will help to answer some of these questions:
What are the roots of the crisis?

How is it spreading?

What are the current dynamics in Syria?

What impact will it have in the region and the world?

What's the future of Syria and the middle east?
Event Details
Topic: The Syrian Crisis: Roots, Dynamics and Impact
Speaker: Dr. Matthieu Rey (Visiting Research Fellow, MEI)
Date: Friday 27 June 2014
Time: 8 pm
Venue: SimplyIslam (152 Still Road, Singapore 423991)
Admission is FREE. All are welcome. Registration is encouraged.
---

Matthieu Rey holds a PhD in history from the Ehess (Paris). In his main research, he focuses on the political system in Iraq and Syria as case studies to understand the Middle Eastern policy-building and state-building during the fifties. He sheds light on political engineering of power and demonstrates how parliaments were central in the decision-making process. He intends to publish a book on the parliamentary system in Iraq and Syria between 1946 and 1963.
He was a fellow doctorate in the French Institute of Near East in Damascus between 2009 and 2013 and witnessed the Syrian events on the ground for two years. He is also perfectly fluent in Arabic.
He was a fellow researcher in the College de France (Paris) from 2012-2013. Apart from his main research, he delivered talks and published articles on elections in the Middle East, development policies, the Cold War and the 'Arab spring'.
Organiser of The Syrian Crisis: Roots, Dynamics and Impact
Traditional. Progressive. Dynamic. Experience the Beauty. SimplyIslam.
The As-Siddiq Centre for Islamic Studies Pte Ltd, commonly called SimplyIslam, is a private organisation dedicated towards education, social & community development, literary services and humanitarian services to facilitate progression of society. SimplyIslam is committed to the retention of tradition, culture & esteemed values whilst integrating contemporary challenges facing humanity today.  SimplyIslam's mission reflects its fresh and innovative approaches to communicate the beauty of Islam, whilst being deeply rooted in Islamic Sunni traditions, with a progressive & dynamic approach to modern life.