Description
What makes price analysis better than technical analysis tools?

Only through price action analysis, you'll discover the importance of understanding every bar on a price chart. You may notice why particular patterns are reliable setups for trades, and learn how to locate entry and exit points while markets trade in real time. Most traders fail because they rely heavily on technical analysis tools and believe that these tools are a "Holy Grail"

A good trader must not trade on rules but on guidelines. If you learn how to read and understand the language of price action, there is no need for fancy indicators. You will soon learn to trade profitably using nothing more than a single, uncluttered chart.

You don't need fancy trading stations!
You don't need stacks of monitors!
You don't need expensive and over-used price action system indicators!
Isn't the current market a bad time to start trading?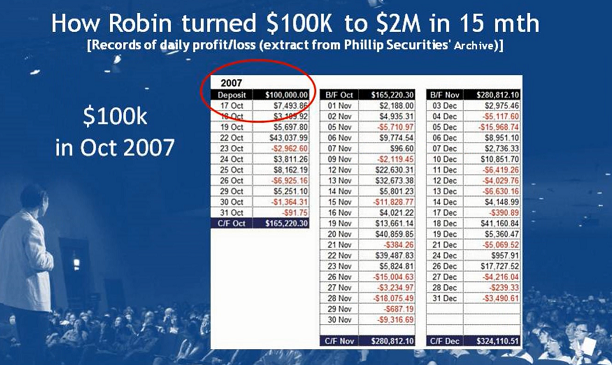 That didn't stop Robin from making huge profits during the financial crisis. Regardless of the market sentiment, by applying Robin's strategies, you will constantly achieve profitable results.

Join Robin in this free 2hr seminar where he will be explaining price action and his trading system more in detail.

Robin has been teaching hundreds of remisiers and traders all my life and his mission is to help you start making profitable trades.

If you have any questions, drop by and ask Robin anything during the seminar.
FREE 2hr Seminar Outline
• What does it take to be an ACE trader
• How you can utilise Price Action Strategies
• Traditional Indicators and Chart Patterns Recognitions
• Trading strategies for consistent profits
• How to achieve high probability trades with a high winning ratio

Check out video testimonials by past students here.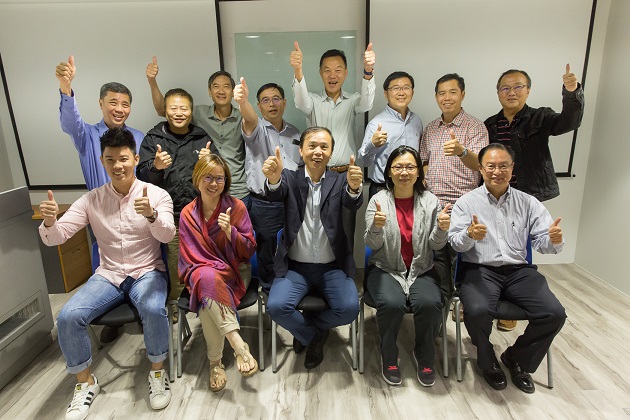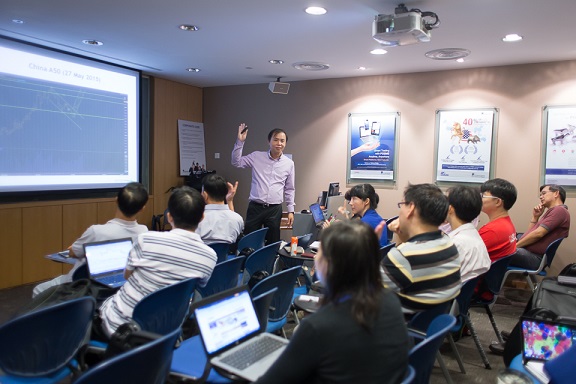 About Robin Ho
Robin Ho is a top tier trader and remisier with PhillipCapital, and is one of Phillip's most active and successful trader. Having been through the peaks and troughs of the volatile markets, he has since established a highly successful professional trading track record. As a highly regarded professional trader , he was appointed by Singapore Exchange Academy as their Professional Trainer in 2012.
Robin's story from a novice trader who came back twice from near bankruptcy to a Top Tier Trader and Remisier in PhillipCapital was featured on MyPaper on 17 Jan 2008. As a Top Tier Remisier in PhillipCapital, Robin was featured again on Zaobao Newspaper on 13 Feb 2011 for his view on SGX' plan to scrap lunch break and implement all day trading. On 28 September 2012, Robin was featured on The Borneo Post while he was conducting education seminars across East Malaysia on the invitation of OSK Investment Bank.
Robin spent 23 years in the Navy as a Naval Officer from 1979 to 2002. He was trained in Submarine and Surface Warfare and held the appointment of a Commanding Officer of a Warship during his tour of duty. Robin joined Kim Eng Securities in 2002 and left Kim Eng Securities to join PhillipCapital in 2004. From 2004 to 2007, he taught hundreds of remisiers and professional traders through CyberQuote, the educational arm of PhillipCapital. From 2008 to 2012, Robin trained thousands of traders through investment seminars and courses.
Robin Ho's Market Outlook on 23/01/16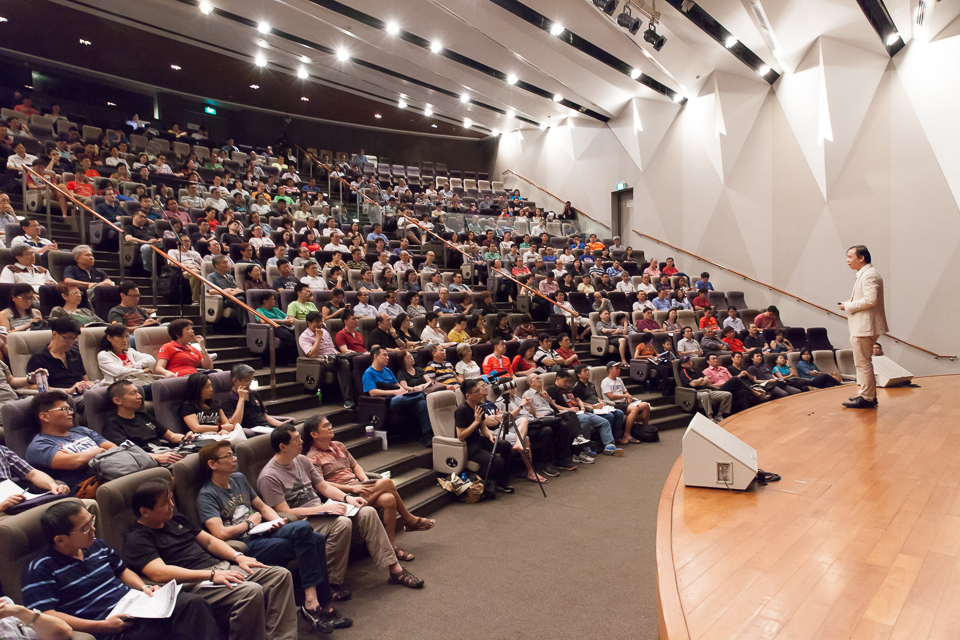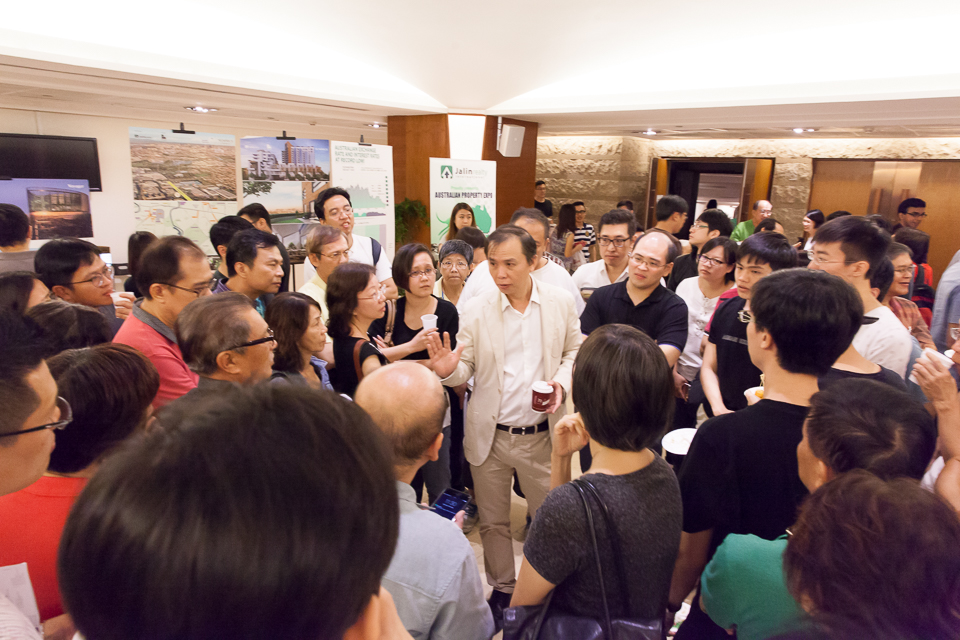 IMPORTANT NOTES FOR SEMINARS
Please note that under the Singapore Personal Data Protection Act (PDPA) 2012, CyberQuote Pte Ltd respect the privacy of all our customers and visitors, and are committed to safeguarding the personal information you provided to us.
For the event registrations, you will be requested to provide your personal particulars, which include but are not limited to the following:
a) Full Name
b) Contact details, including telephone number/s and/ or email addresses
Please note that CyberQuote Pte Ltd will send out "Email Confirmation", Short Message Service (SMS), events / seminars and marketing via email to all registrants for all CyberQuote Pte Ltd events.
Should you wish to withdraw your consent from receiving events information, please contact us at CQCourse@cyberquote.com.sg. All personal data held by CyberQuote Pte Ltd will be kept confidential, will not use and disclose to third parties.
Disclaimer
The contents of this document, including the terms and conditions, are subject to change and may be modified, deleted or replaced from time to time and at any time at the sole and absolute discretion of CyberQuote Pte Ltd ("CPL"). CPL accepts no responsibility for the results of any actions taken by students after attending our courses, nor for the accuracy or completeness of any material contained herein. Information on courses or any other arrangement for courses, including fees, staffing and class sizes are an expression of CPL's intentions only and do not constitute a firm offer or undertaking to you. CPL reserves the right to discontinue or vary courses without notice and to impose limitations on enrolment in any course. Opinions and projections reflect our opinion as of the date of the analysis and are subject to change without notice. Investors should make their own investment and trading decision based on their own final analysis. All forms of investments carry risks, including the risk of losing all of the invested amount. Such activities may not be suitable for everyone. Past performance is not indicative of future results.

Copyright © 2019 CyberQuote Pte Ltd. All rights reserved. No part of this publication may be reproduced, stored, transmitted in any form of by any means without CyberQuote Pte Ltd's prior written consent.