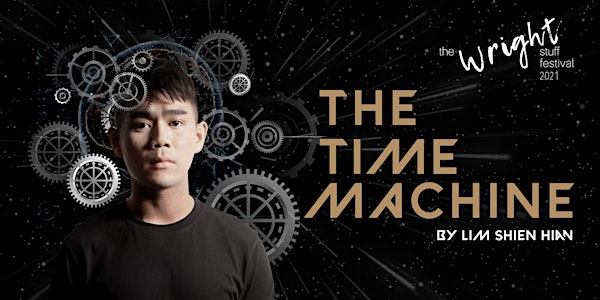 The Wright Stuff Festival 2021 - The Time Machine
The Wright Stuff Festival 2021 : The Time Machine by Lim Shien Hian
When and where
Location
Gateway Theatre 3615 Jalan Bukit Merah Singapore, 159461 Singapore
About this event
Synopsis
If you could go back in time, would you accept your past existence?
A scientist in the twilight of her career looks back on her life - reminiscing a simpler time where her world was full of infinite possibilities, where she aspired to leave something the world would remember her by. 15 years have passed, yet all she has done is to push herself deeper into her work, all the while pushing away those she loves and those who love her. Now, deadened by time, she settles down at her desk to work on her final project.
Duration
1 hour 30 minutes (No Intermission)
Venue
Gateway Theatre Black Box
Rating / Age Limit
Advisory (Some Coarse Language)
Cast
Wendy Toh | Michelle Turberfield | Monil SJ | Chai Jean Yinn | Wang Shao Kai
Creative Team
Playwright: Lim Shien Hian | Director: Marc Valentine Chia | Lighting Designer: Chan Hui Saw | Sound Designer/Engineer: Mark Ryan | Set Coordinator: Tai Zi Feng
Production Team
Stage Manager: Zikry Izzkhairin | Assistant Stage Manager: Syarilla | Crew: Pang Shi Ni | Production Manager: Chan Wai Kit
Important Notice and Safe Management Measures (SMMs)
1. To ensure that seats are allocated according to the current SMMs, all ticket purchases will be capped at 2 seats/tickets maximum.
2. Please take note that ticket sales will close 2 hours prior to the start of each performance.
3. Please take note that audiences are capped at 50 pax per show, without pre-event testing (PET) required based on the current SMMs for live performances.
4. All ticket holders are required to check in through SafeEntry by either scanning the QR code using the TraceTogether App on their phone, or by presenting their TraceTogether token to be scanned at Gateway Theatre.
5. To ensure sufficient time for admission and to maintain social distancing, ticket holders are advised to arrive 30 minutes earlier than the scheduled performance time.
6. To ensure the safety and well-being of our audiences and performers, all ticket holders are required to wear face masks throughout the entire performance.
7. Please take note that tickets are non-refundable and non-transferable.
School Booking
For school booking enquiries on the Live Streaming of The Time Machine, please email to masturah@toyfactory.com.sg or call 6222 1526.
Enquiries
For any questions regarding ticketing, please email to masturah@toyfactory.com.sg or call 6222 1526.