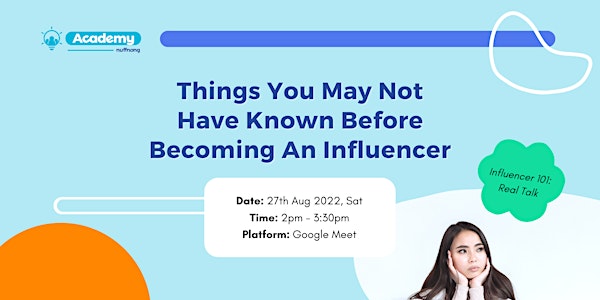 Things You May Not Have Known Before Becoming An Influencer
Join us as we talk about all the things we should have known about before becoming an influencer.
About this event
Ever feel like you're not really sure what exactly you signed up for to become an influencer? 🤔 Maybe you've been at this gig for quite a while, but you're not really sure where you're going either... 🛣️
Whether you're new to the influencer scene or whether you've been an influencer for a while now, we have some important tips to share with you that may help you gain some clarity on how to sharpen your focus and get to your next level of success as an influencer.
Details:
👉🏻 Date: Saturday, 27th August 2022
👉🏻 Time: 2pm - 3:30pm
👉🏻 Platform: Google Meet
👉🏻 Ticket price: FREE
What you'll learn in this FREE webinar:
💡 What is it like being a social media influencer?
💡 What should you expect to go through as an influencer?
💡 Can you expect career growth as an influencer?
💡 Is it possible to balance being authentic as an influencer that creates paid/sponsored content?
💡 What are the specific soft and hard skills you need to succeed as an influencer?
** We'll also be sharing some practical planning templates and tools as well to help you in your journey!
SPEAKERS
Zainoreen Zakaria, Partner Relations Specialist (Senior)
More familiarly known as Yeen, she has 4 years of experience in managing and building working relationships with social media influencers.
Those who frequently attend Nuffnang's Insider Series will recognise her as the bubbly host and speaker that aims to help influencers better understand the social media world and improve their social media presence.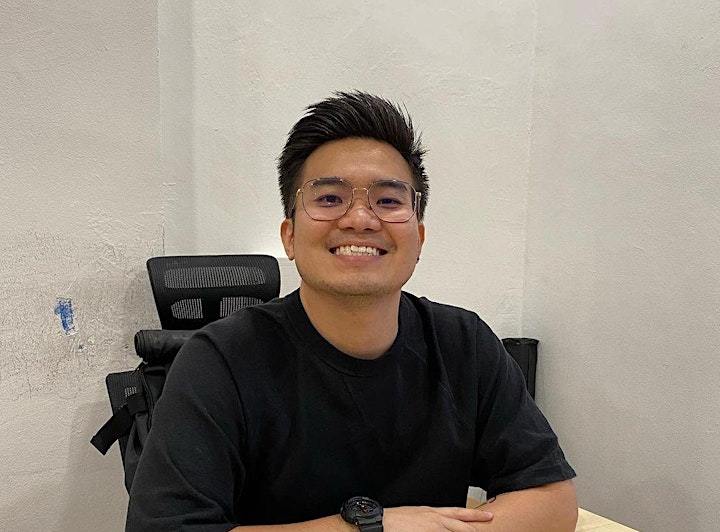 Jason Lee, Partner Relations Specialist (Lead)
Jason has been working with influencers for over 5 years with Nuffnang Malaysia. Having been in the industry for so long and having worked closely with celebrities and alphas to micros, nanos and seeders for all sorts of campaigns, he has plenty of thoughtful insights and exciting stories to share.
Jason is a passionate advocate for both influencers and clients, always seeking to strike the best middle ground possible for both parties. While the outcome is never guaranteed, he finds the most joy and fulfilment in thinking creatively to benefit those he works with.
REGISTER NOW AND SHARE THIS WITH YOUR FRIENDS!