Called upon to speak to an audience at the last minute? Don't worry! We've got tips for you to deliver your message like a pro
About this event
How we speak off the cuff can have a bigger impact on our career trajectory than we can imagine, because every single day we have an opportunity to make an impact.
Join us for the "Think Fast, Sound Smart!" workshop and learn strategies to tackle impromptu speaking with finesse.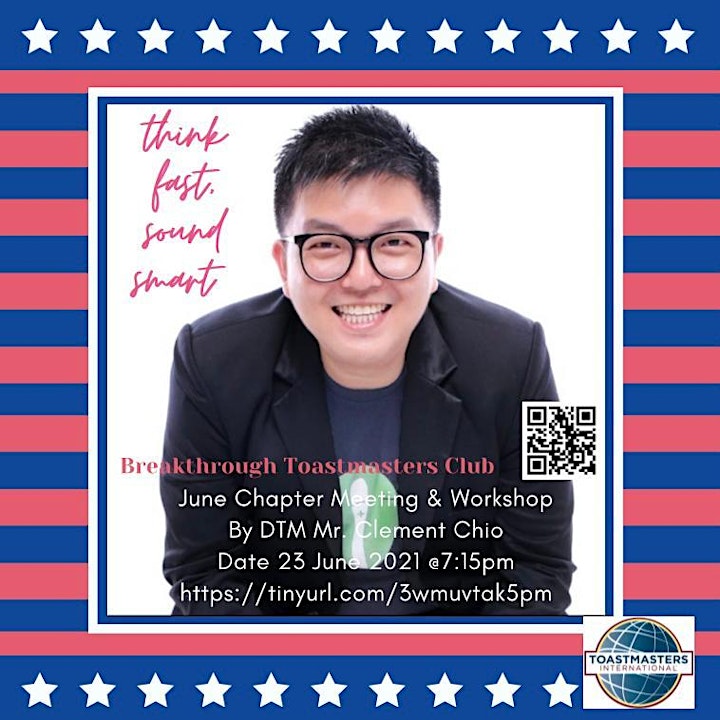 You are invited!
Most Toastmasters Chapter Meetings are held as closed-door community events strictly for members. But just for this June, we are inviting members of the public to participate in our chapter meeting.
Our chapter meeting will be conducted LIVE in our usual parliamentary format, with Live Speeches, Real-Time Evaluation Critiques, Open-topic Impromptu Speeches (Table-Topics), and even a high-value Educational Segment from our friendly Club Mentor, Clement Chio.
5 reasons to visit us
Listen and learn from speakers attempting their speech projects
Pick up evaluation skills from speech evaluators
Have fun participating in the impromptu Table-Topics!
Improve speaking and thinking skills through the education segment
Connect with a vibrant learning community of like-minded learners
Who are we?
Toastmasters is a safe place for aspiring speakers and professionals who want to improve and hone their speech-craft and communication skills!
Just like learning to swim, public speaking is a skill that cannot just be learnt in a workshop alone. In order to see lasting results, one needs to commit to continual practice, in a nurturing community. That's where a club like BTMC - Breakthrough Toastmasters Club steps in!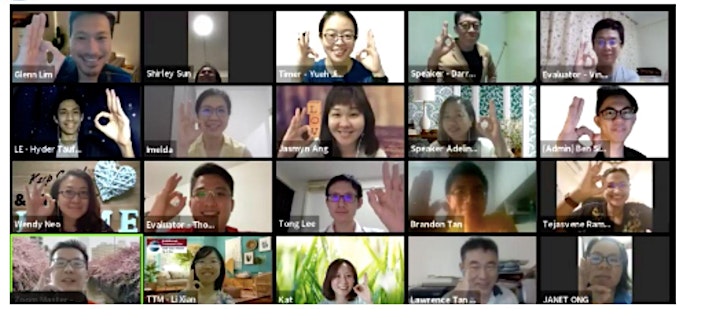 Speaking is one of the single-most effective ways to raise your visibility and build a relationship of trust with people. Practice it strategically every single day and it will have a powerful impact on you.
The time is now!
Stop waiting, start doing
REGISTER TODAY!
In order to receive the Zoom link and meeting details, kindly ensure that your particulars submitted are accurate.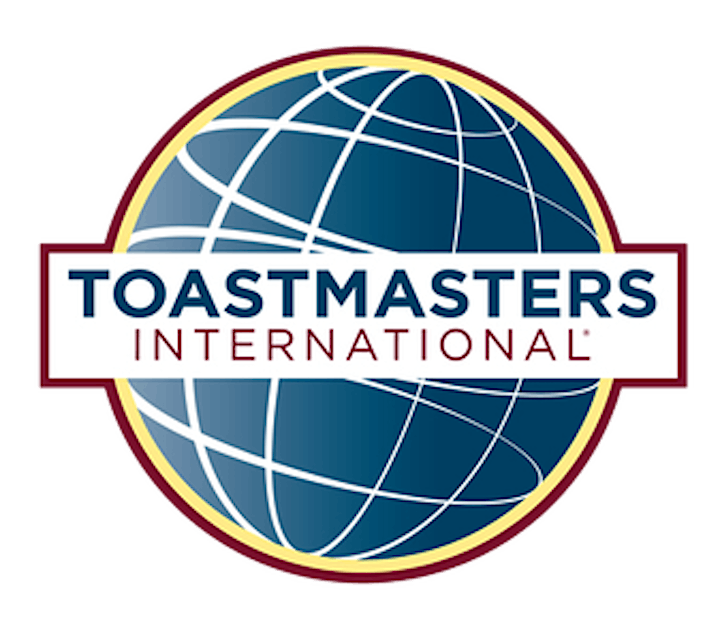 Organiser of Think Fast, Sound Smart! @ BTMC Chapter Meeting & Workshop