Description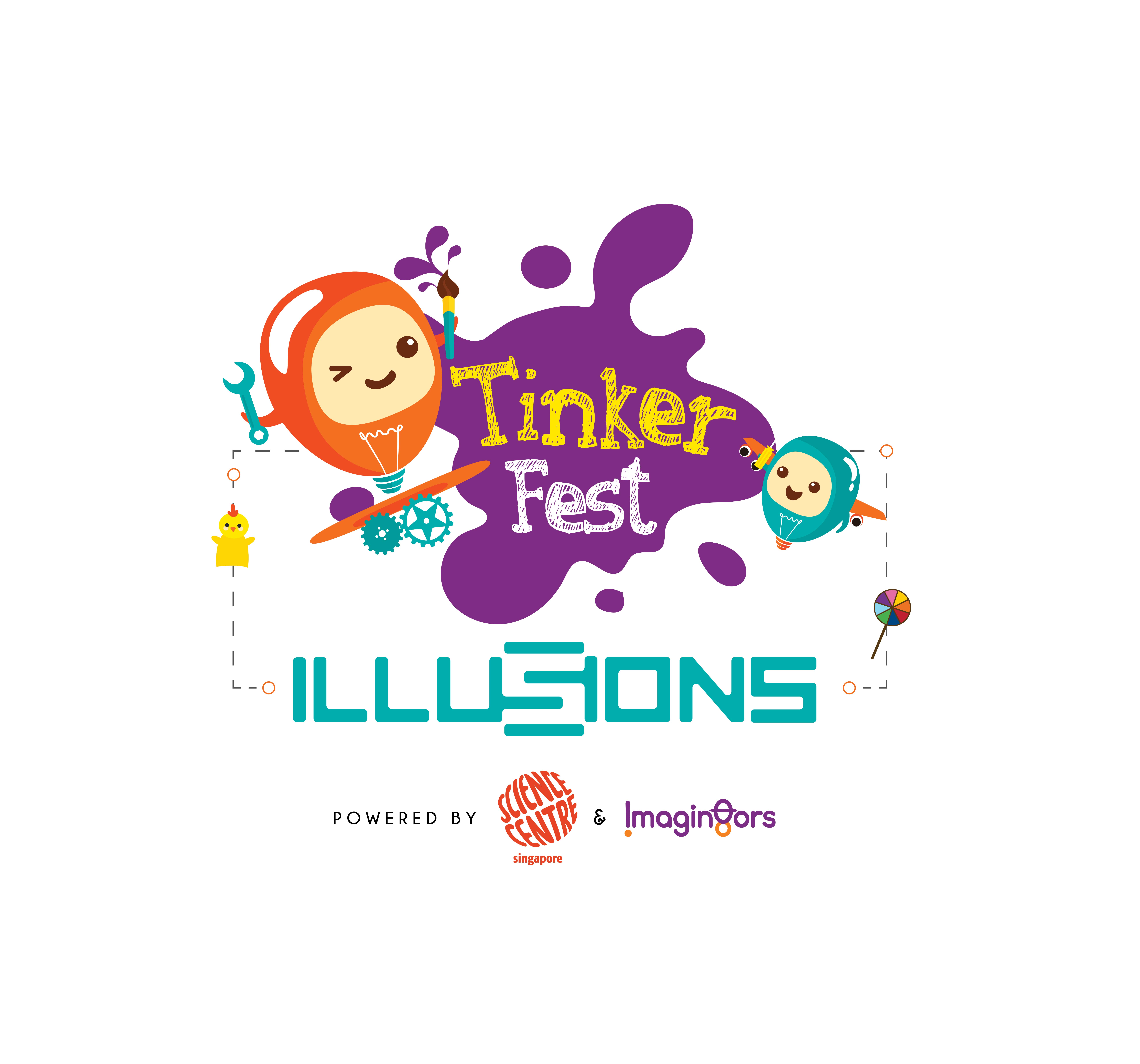 Tinker Fest, powered by Science Centre Singapore and Imagin8ors connects children, parents, educators and makers in a week-long celebration of the Joy of Learning - through play, exploration and experimentation.
The theme "Illusions" promotes the learning of science concepts through experiencing mind-blowing hands-on activities that challenge us to watch the world from a different angle. And that is what creativity is all about!
Did you notice the ILLUSION in our logo? :)

Our workshops are designed by our expert educators, technologists and makers to build an early foundation of 21st Century capabilities - like critical thinking, creativity, character traits and more. Each workshop covers multiple interest areas, inspires self-directed, open-ended learning, and encourages children to use technology in an active and useful way.
Our workshops are best experienced using the Imagin8ors App to amplify the hands-on learning. You can access learning content and activities on the app before the workshop to build anticipation in your child, use the app during the workshop as a guide for inspiration, and take home 100s of hours of learning activities to do at home after the workshop.
Come join us at Tinker Fest and experience hands-on, minds-on learning and fun, served in a blended fashion (physical + digital).
We limit registering to a maximum of 2 of the following workshops so that more children and parents have a chance to experience the fest. We appreciate your support to spread the joy of learning to a broader community.
Make Your Own Magic Tricks (Monday, May 29) - Best suited for Ages 3 to 10

Shadow Illusions (Tuesday, May 30) - Best suited for Ages 3 to 10

Zoetrope (Wednesday, May 31) - Best suited for Ages 6 to 10

Light Painting (Thursday, Jun 1) - Best suited for Ages 3 to 10

Music Room (Friday, Jun 2) - Best suited for Ages 6 to 10

Monday, May 29, 10.30am - 12.30pm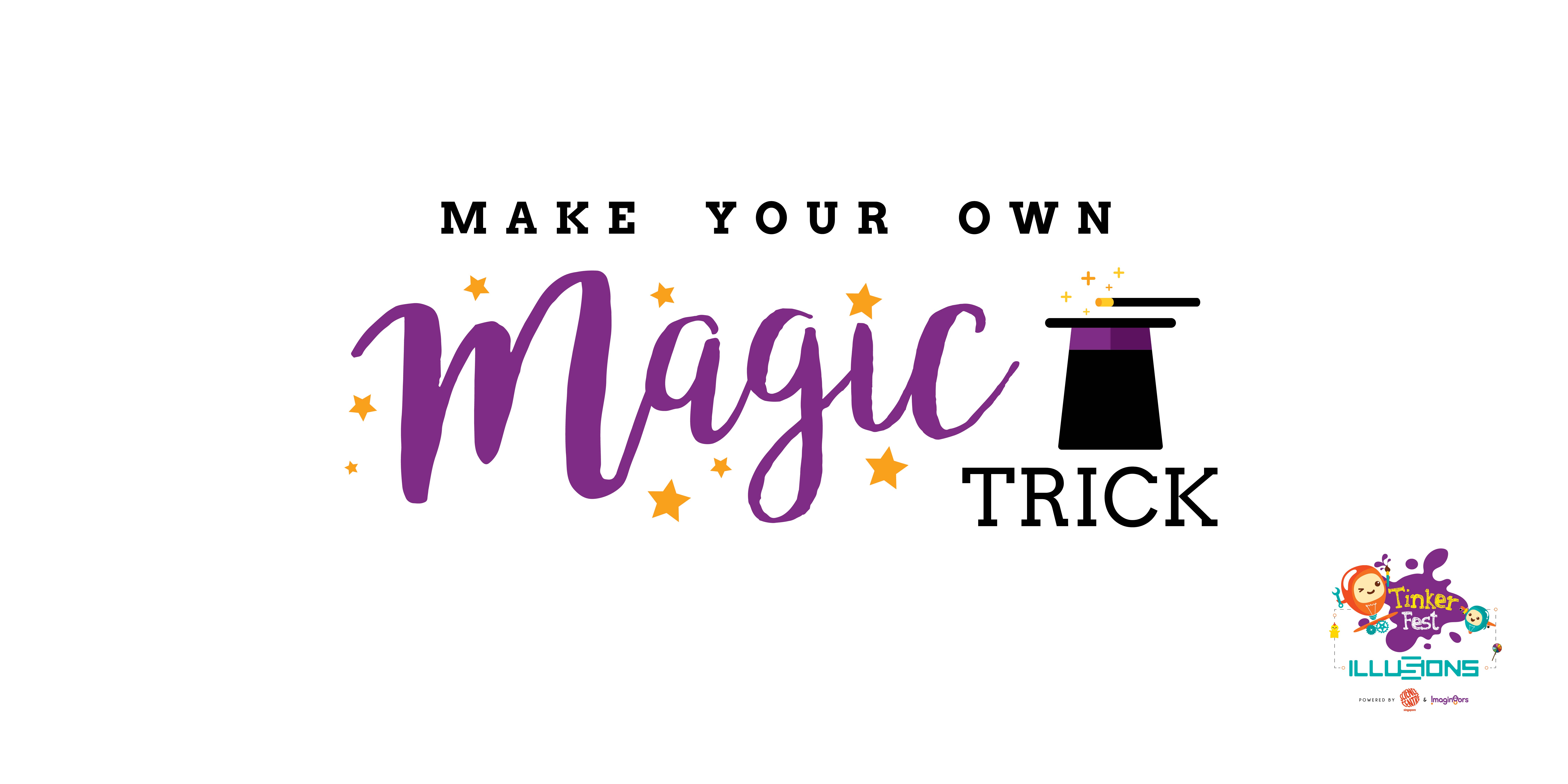 Ever wanted to become a magician? Join this workshop to learn some amazing magic tricks and invent your own with the help of our facilitators, the Imagin8ors App and a lot of different materials. At the end of the workshop, we will organise a magic show where all of you will be able to showcase your special tricks, and share them with each other.
Learning Opportunities: Explore interest areas such as Math, Puzzles, Making & Building. Build Critical thinking traits by helping your child understand the magic in the trick!
Best suited for : Ages 3-10 yrs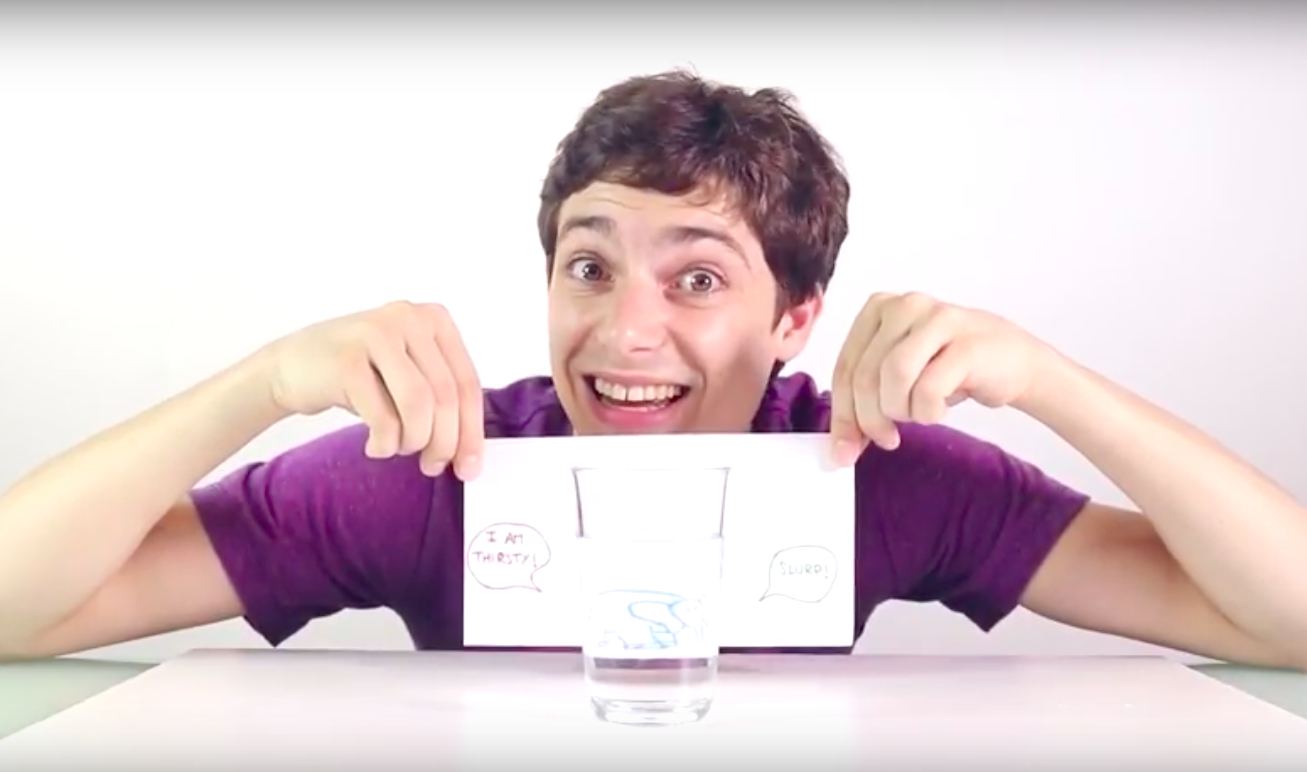 Tuesday, May 30, 10.30am - 12.30pm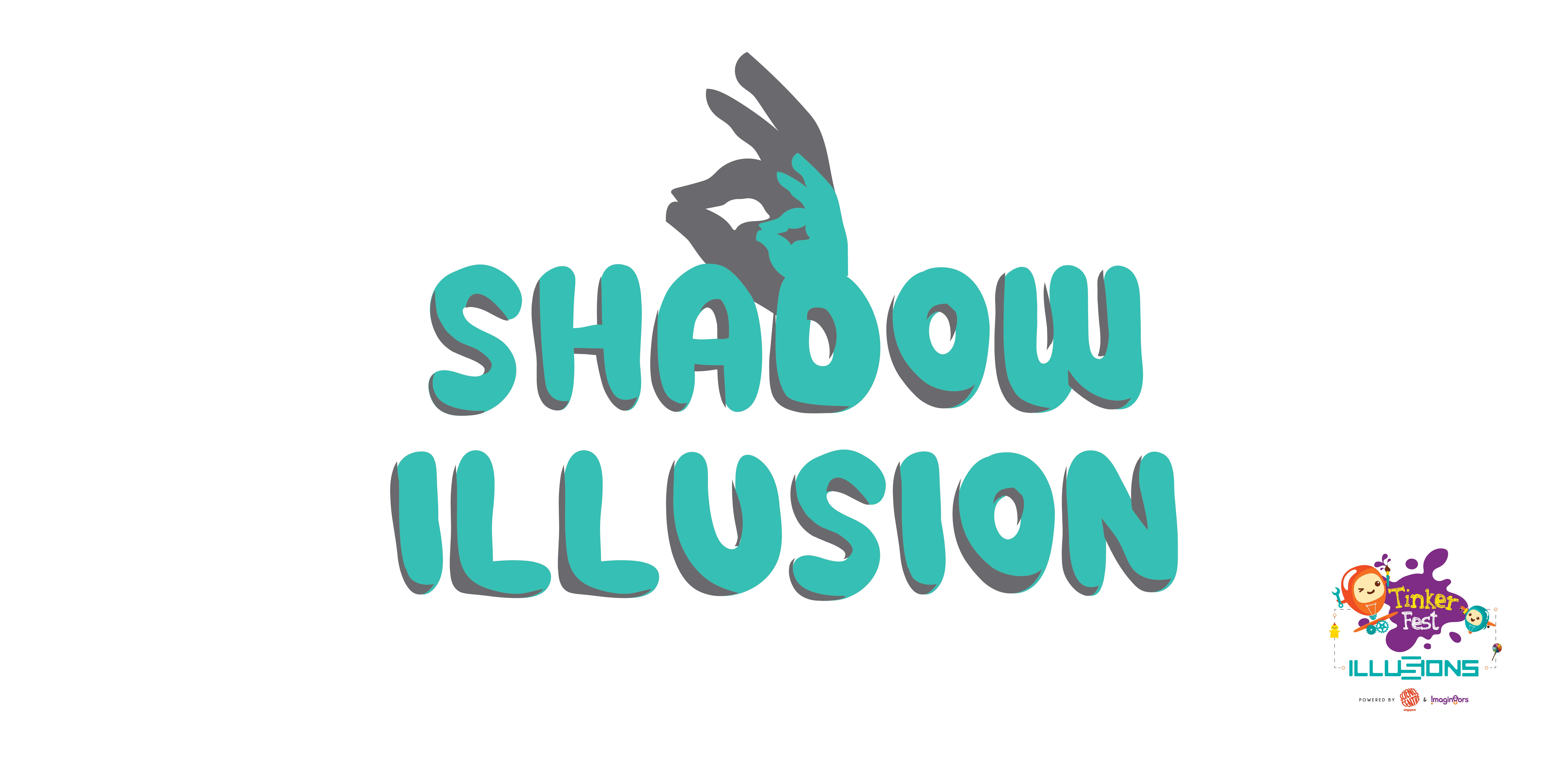 This activity is inspired by an illusionary object that produces 3 different shadows based on where the light is coming from. Decide on an image made of shadow/shadows and work backward to create an unusual object that creates the desired shadows. This workshop gives wings to your child's imagination - watch them transform ordinary objects in magical shadows.
Learning opportunities: Spark an interest in Science concepts around light and shadows, nurture imagination and creativity.
Best suited for : Ages 3-10 yrs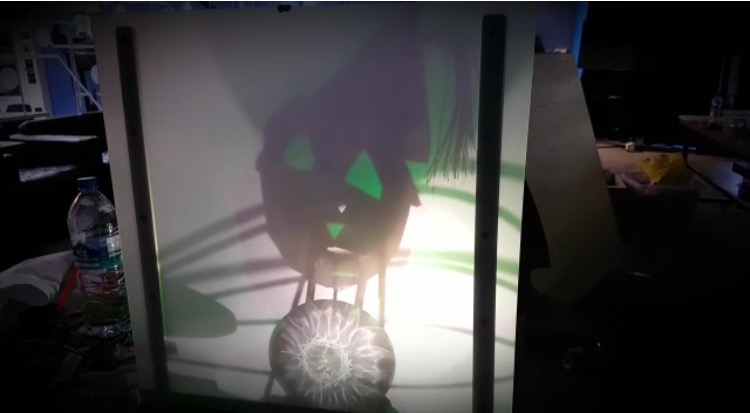 Wednesday, May 31, 10.30am - 12.30pm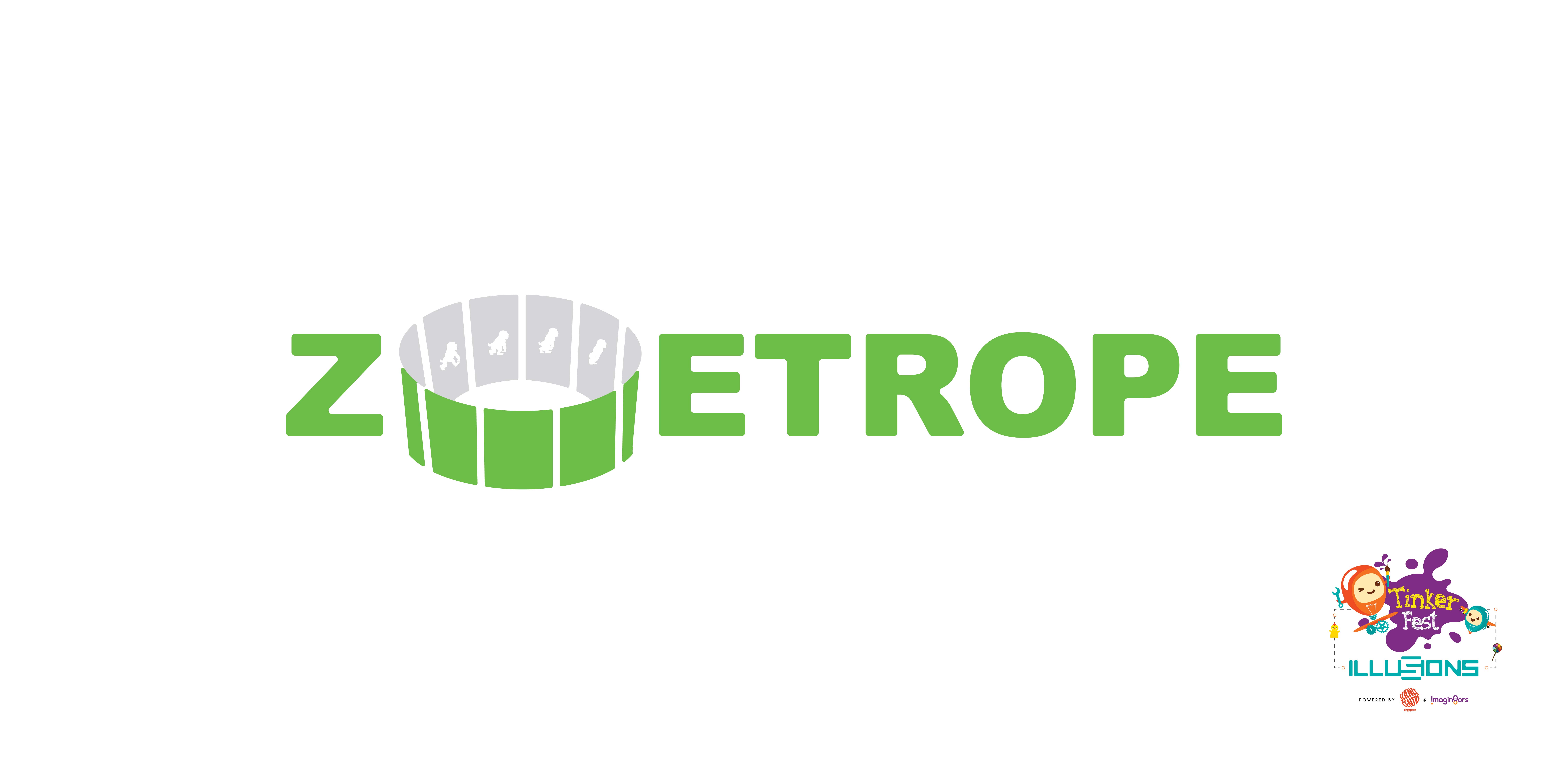 A zoetrope is a tool that produces the illusion of motion by displaying a sequence of drawings or photographs showing progressive phases of that motion. Does it sound complicated? It is not!
Build your own zoetrope and start creating plenty of short animations. Get your children to understand first hand the concept of Sequencing and Animation through a unique and fun hands-on activity.
Learning Opportunities: Explore an interest in Movies & Media and Games. Nurture focus through the need for attention to detail in the Zoetrope!
Best suited for : Ages 6-10 yrs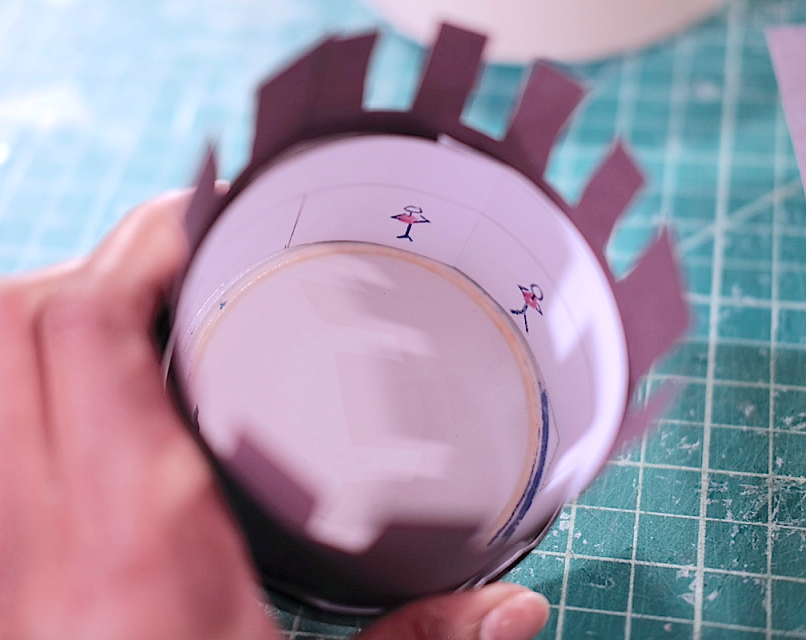 Thursday, Jun 1, 10.30am - 12.30pm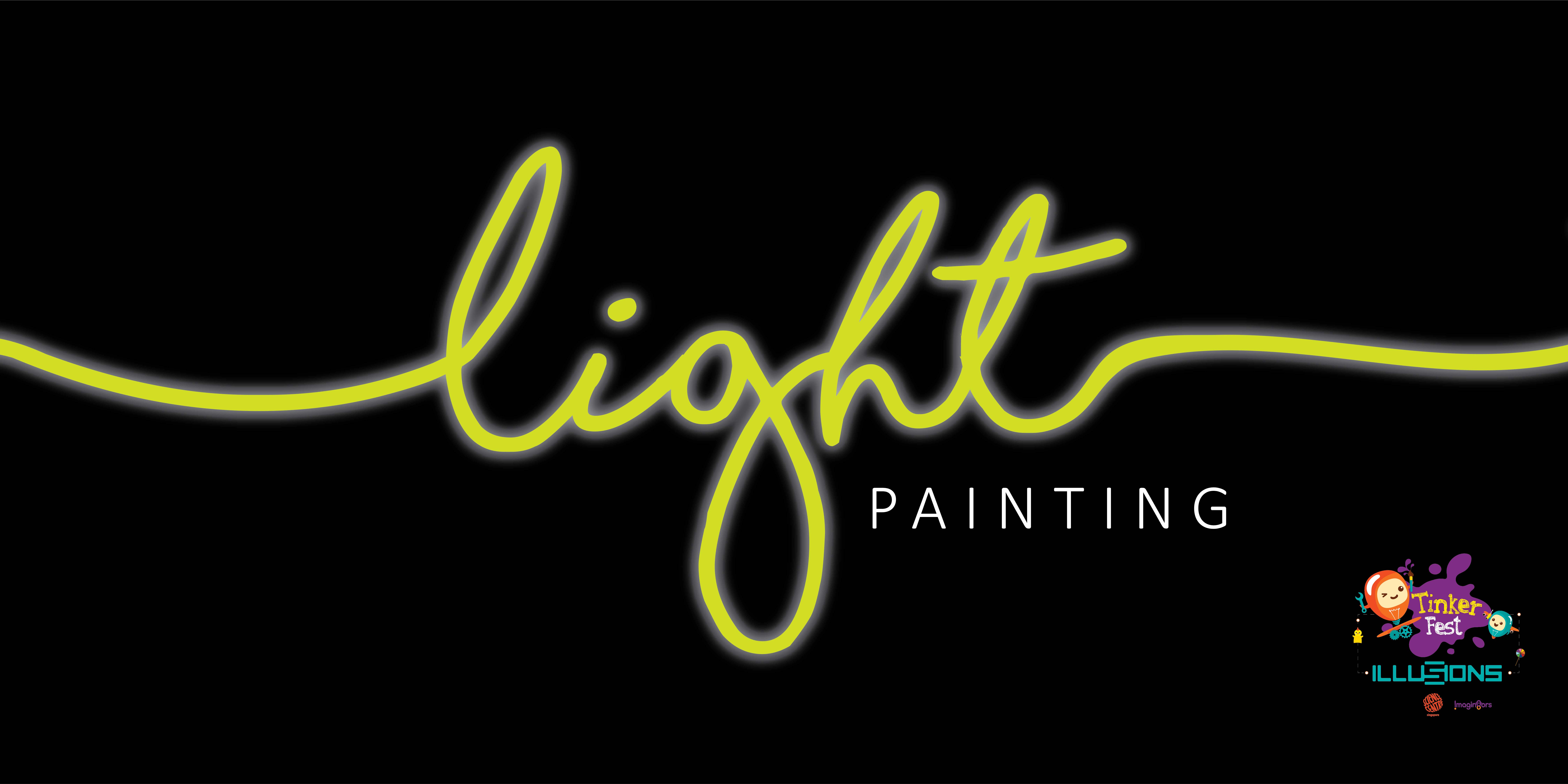 An illusion that only a camera can see! Explore the concept of light painting and how it works by making use of a dark environment and a camera. Construct all manner of light based devices from wands and bracelets. You can then use your creations in the darkroom to create some flowing and glowing light paintings.
Learning opportunities: Explore interests in Art & Craft and Technology! Harness the power of imagination and curiosity to tranform darkness into your world of light!
Best suited for : Ages 3-10 yrs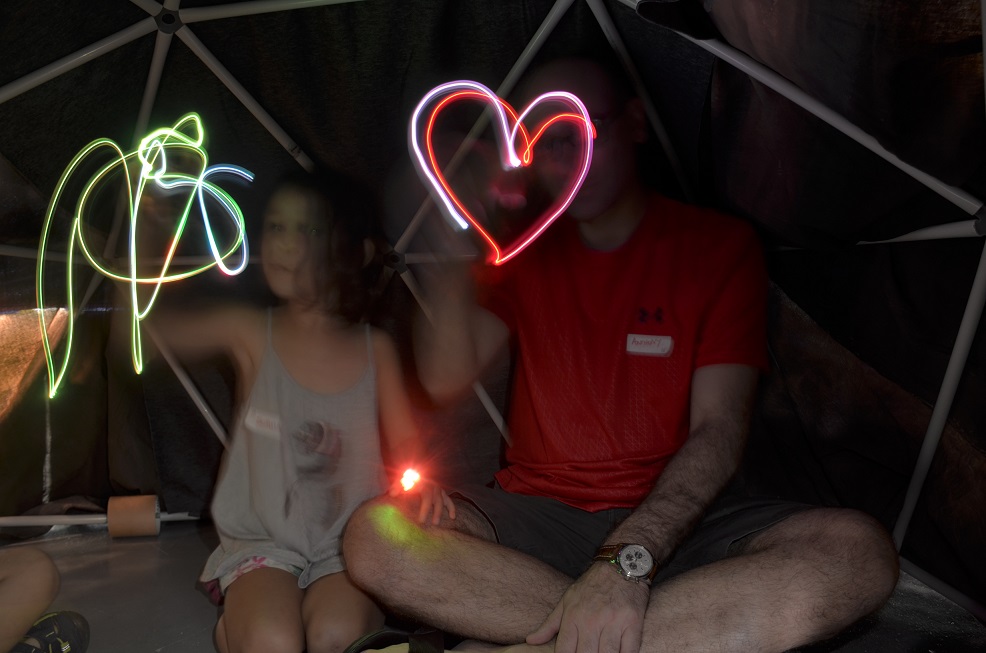 Friday, Jun 2, 10.30am - 12.30pm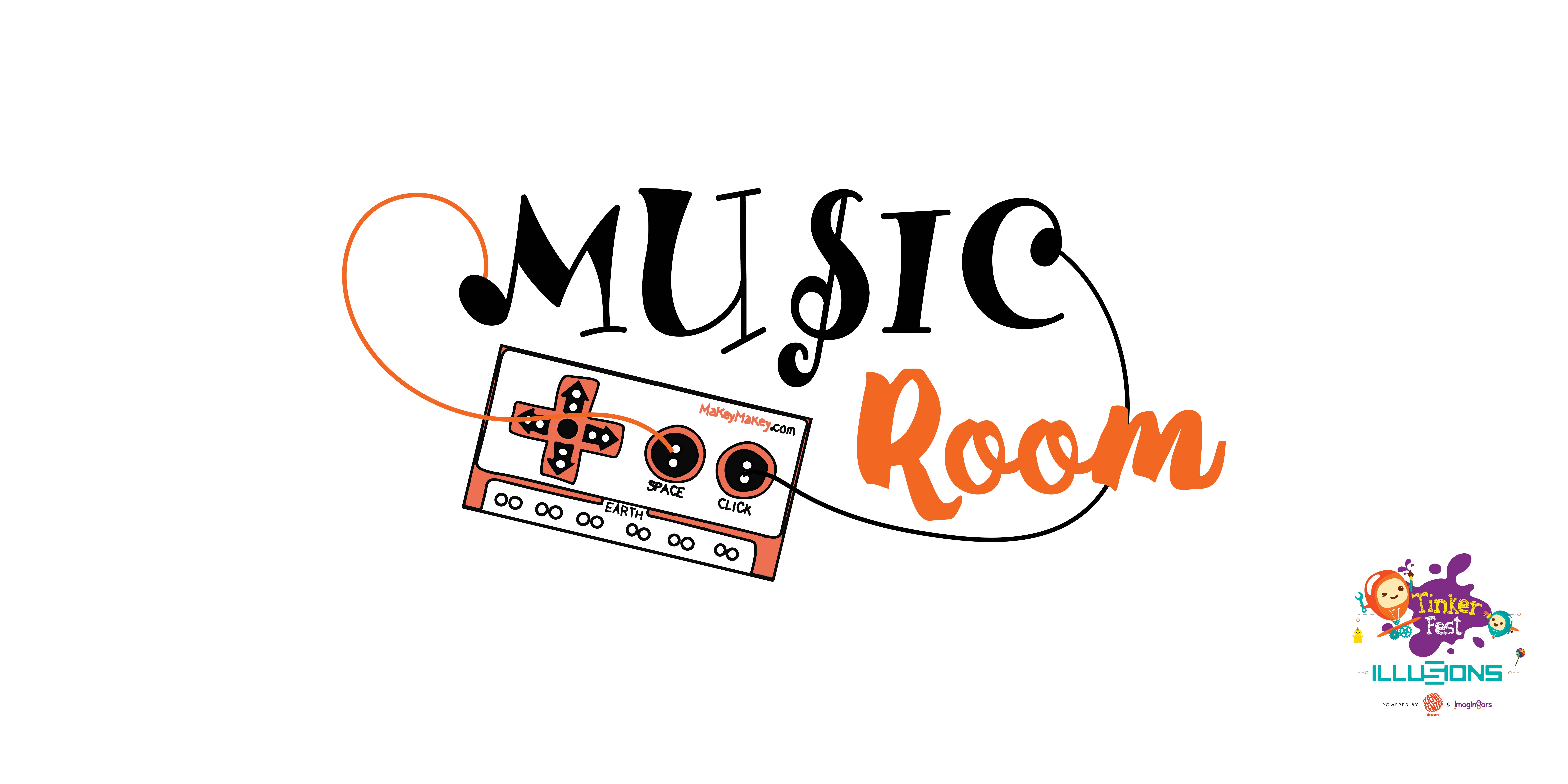 What if you could make an entire room your music instrument? During this collaborative workshop, transform the Tinkering Studio into a room full of hidden sounds, turn the walls into orchestras, and get ready for the final concert! Learn how to use the amazing Makey Makey (TM) tool to convert any object that conducts electricity into a part of your orchestra.
Please bring a laptop (windows or mac). No software will be installed.
Learning opportunities: Explore your interests in Music & Techonolgy. Learn to collaborate to make music together!
Best suited for : Ages 6-10 yrs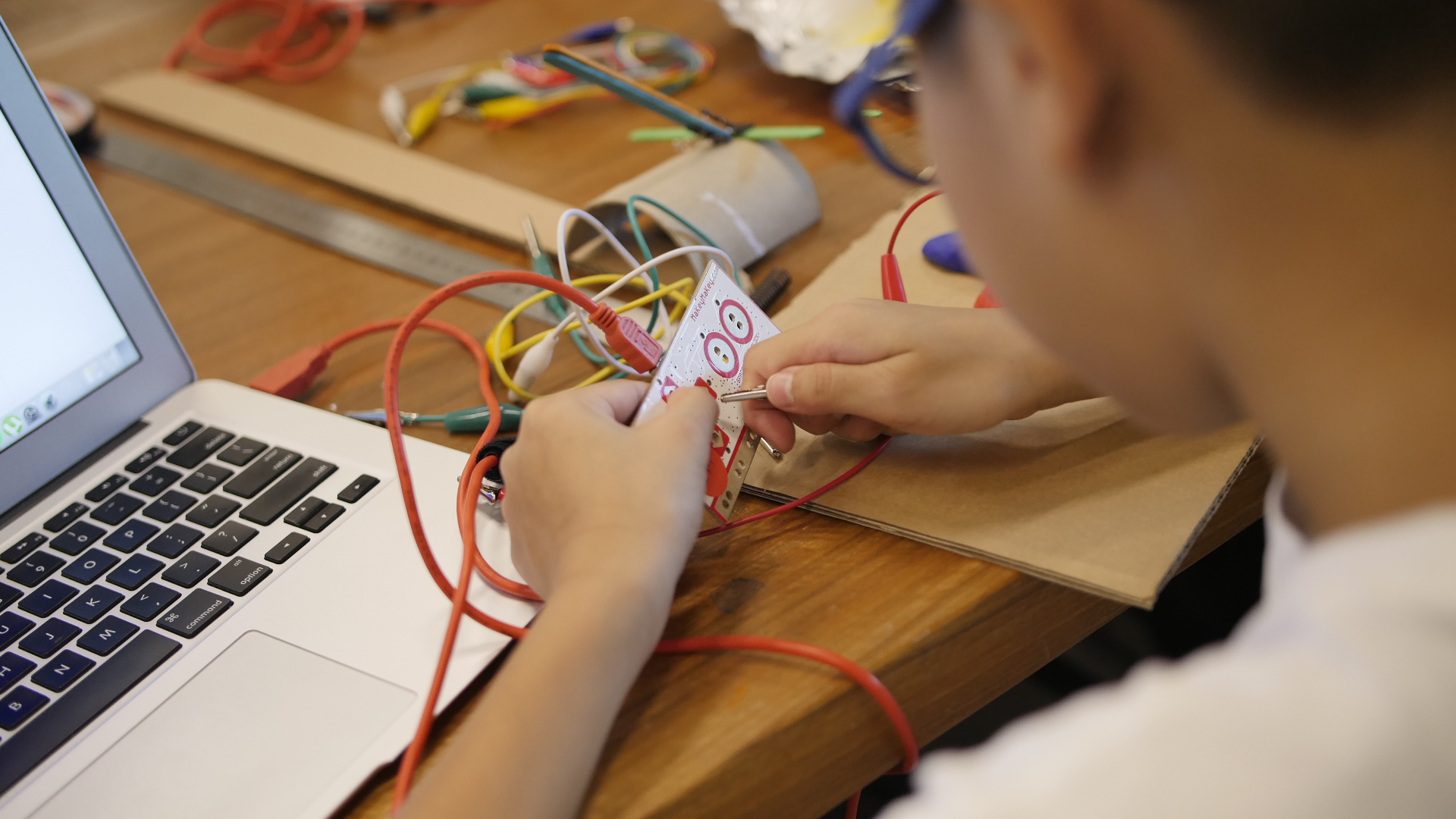 The Imagin8ors App:
Nurture an early foundation of deeper learning and 21st Century skills like creativity, critical thinking, and character traits in your child- just by investing 10-15 minutes a day on a fun, bonding experience together!
Immerse yourselves in learning content personalised for your child and carefully screened by our panel of educators. Take on challenges that help with deeper learning- solve problems, have open-ended conversations together, tinker and create!
The app is powered by our proprietary learning platform that unites decades of research in the science of learning with cutting edge technology.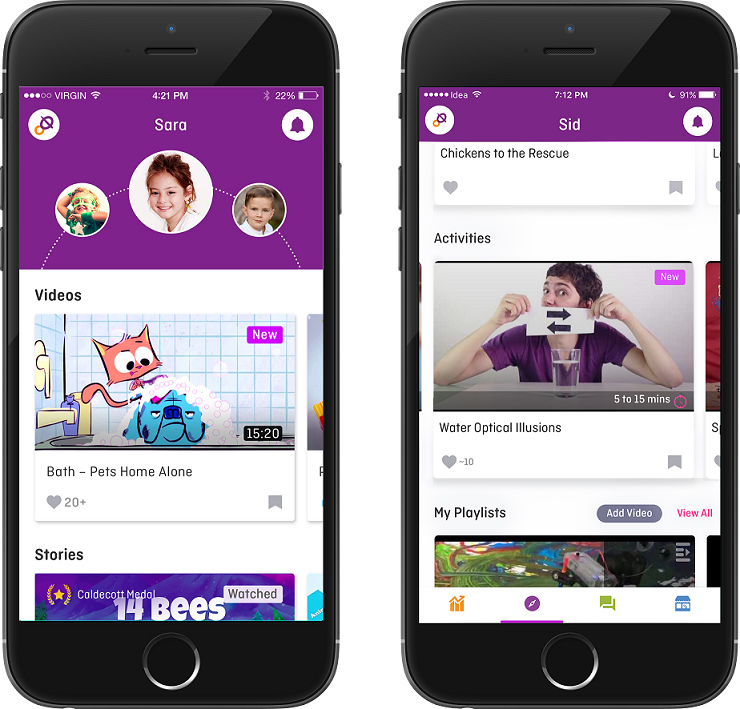 The Imagin8ors App is available currently on an invite-only basis for iOS users (iPhone and iPad). The Android version will be launched in June.
Registrants to any of the Tinker Fest workshops, who have access to an iOS device, will be sent an invite to download the app earliest on or after May 19 to access pre-workshop content. We will send out a section of pre-workshop content to android users over email.
Our facilitators will be available through this period to guide you to install the app and get the best out it for your child.

Dates: Mon, May 29 - Fri, Jun 2

Time: 10.30 am - 12.30 pm

Venue: Singapore Science Centre Tinkering Studio (Hall E). 15 Science Centre Road,Singapore 609081
We encourage parents and children to build and tinker together at our workshop. We require that at least one parent accompany the child throughout the workshop duration.
Ticket: 1 Parent + 1 Child = $30 (Ticket charges include any applicable Science Centre admission fees)
Ticket: 1 Additional Child = $15 (Ticket charges include any applicable Science Centre admission fees)
Note 1: If you are a Science Centre Singapore member, enter the promotional code "member" to enjoy 30% discount. Verification will be done at the entry.
Note 2: You need to buy a "Parent + Child" ticket in order to buy a "+1 Child" ticket. Additional parent is free of charge.
Contact Information:
If you have any questions, don't hesitate to contact us! Call us at +65 8809 2106 or email at contact@imagin8ors.com.

The Tinkering Studio is an exhibition at the Centre which has been set up to promote the constructivist theory of learning which asserts that knowledge is not simply transmitted from teacher to learner, but actively constructed by the mind of the learner. The Tinkering Studio supports the construction of knowledge within the context of building personally meaningful artifacts, such as marble machines or light paintings. The activities provide opportunities for people to "think with their hands" in order to construct meaning and understanding for themselves.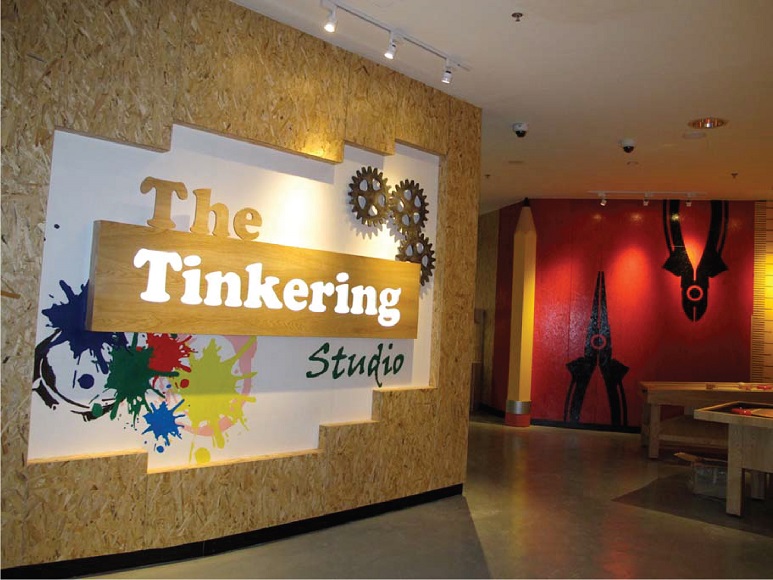 Photo credits: Science Centre Singapore

Imagin8ors is a global education-technology company headquartered out of Singapore. We build solutions that reimagine learning to be deeper, more joyful, personalised to each child and relevant to the needs of today's rapidly changing, technology driven world.
Imagin8ors has a diverse and accomplished team of innovators, educators, makers, artists and technologists. We are backed by Singapore's Infocomm Investments Private Limited (IIPL), Singapore Press Holdings and prominent angel investors in India, Singapore and Silicon Valley. For more information, please visit www.imagin8ors.com.