Parental involvement is pivotal to a child's academic performance. Learn how to make use of the school holidays for a driven 2021!
About this Event
School holidays are here! Is your child going to spend their time only on games or chatting on their handphone?
Looking at the year end grades, are you disappointed? Do you know you are the key to your child's academic success in 2021 if you do a good planning?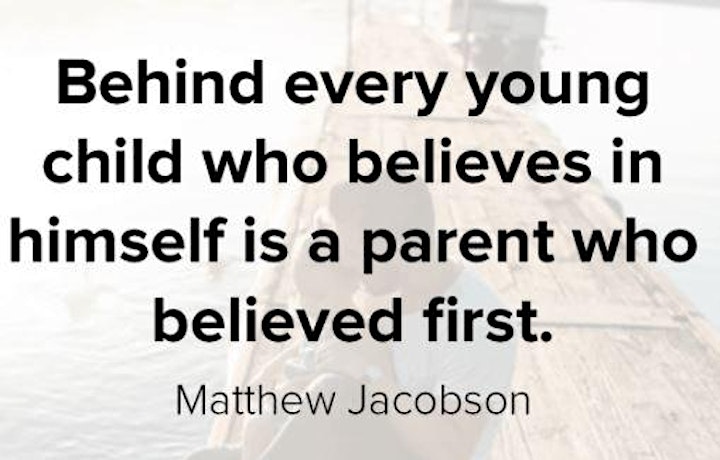 Do you nag at your child to stop using their handphone and do something useful in the holidays?
Frustrated at how unmotivated your child and uncooperative?
Spending tons of money for tuition but no improvement in their grades?
Want to see more being done during the school holidays so that 2021 will be easier to handle for both parent and child?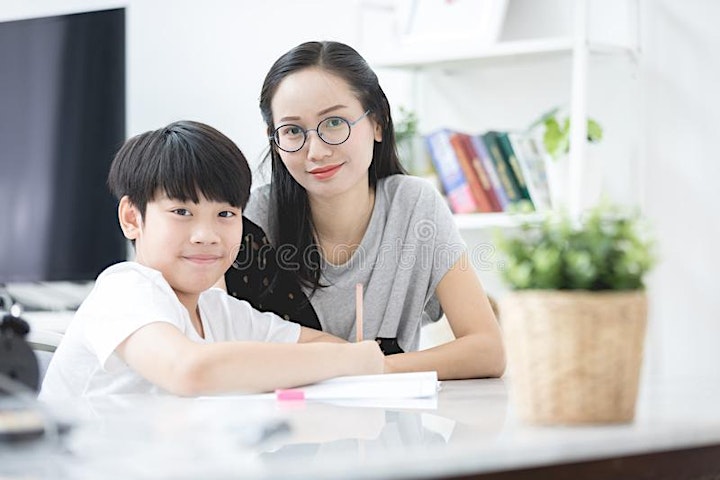 Dear Parents,
Do you know parents are the key to helping their child in their studies and with the right strategies, they can help their child to do much better in the studies?
- Majority of parents still use the old method of parenting which is to threaten or raise their voice where the relationship is broken.
Child becomes more difficult to handle
-Most thought sending their children to tuition centres can help their children in their studies and became unconcerned
-All these are THINGS IN THE PAST!
Let's start changing this from this school holidays, see your child become more motivated to study on his own without you yelling and nagging!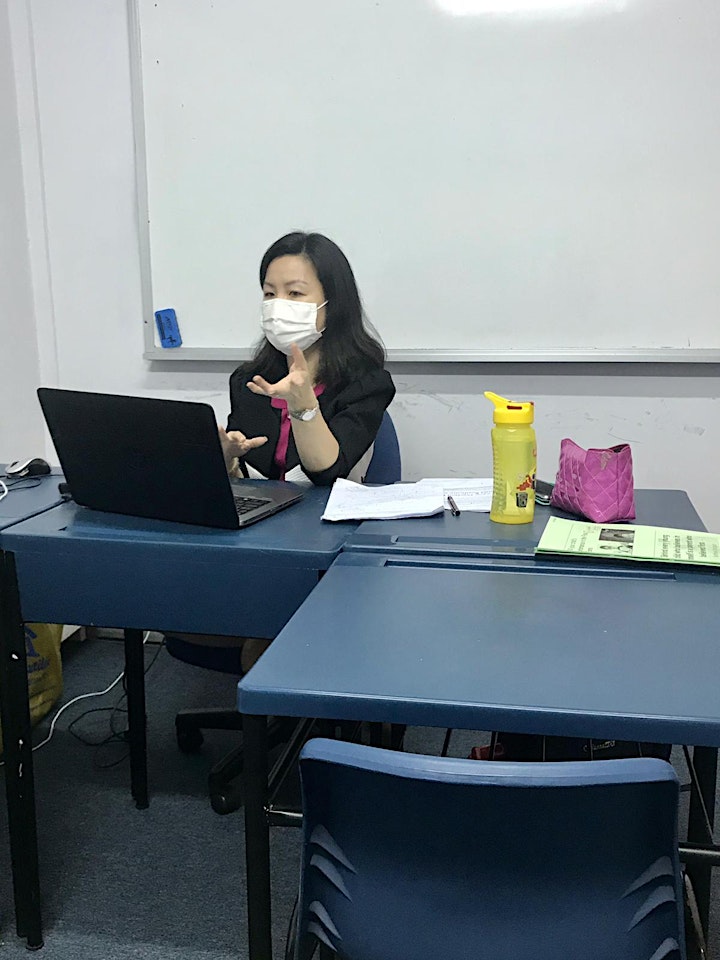 Hi, I am Jasline Lock, the Tactical Parenting Strategist, specializes in strategies to help parents to be smarter in their parenting journey.
I am an international Speaker, a coach to parents and children and I have 16 years of parenting experience. I have used my proven strategies to help many parents with their parenting issues.
Motivating children to do their very best in their school is what I had done right as I am the proud mother of 2 high achieving children who are now in the Top 5 secondary schools in Singapore. One of them has Oppositional Defiant Behaviour and was always in trouble with the teachers and his classmates. However with my tried and tested strategies, he has gone from a child who hated learning to one that has top scores in his PSLE exams in 2019. Nothing is impossible and I am here to help.
I have been doing videos on parenting and have my own Youtube Channel https://bit.ly/jassubscribe & Facebook https://www.facebook.com/jaslinelock giving valuable tips to parents. I have been giving frequent webinars to help parents on various parenting issues.Do follow me on Facebook for more videos and subscribe to my Youtube Channel as well!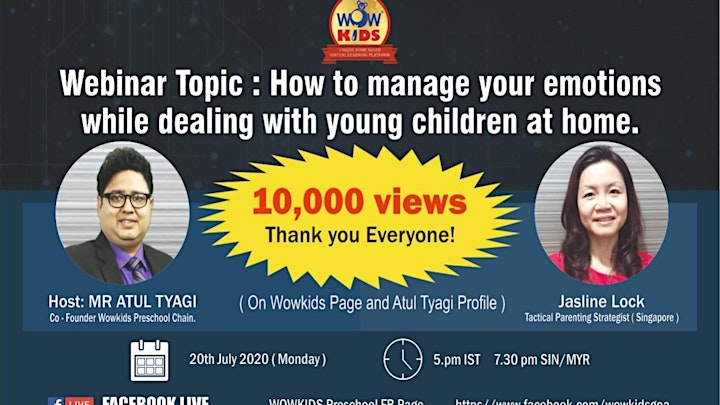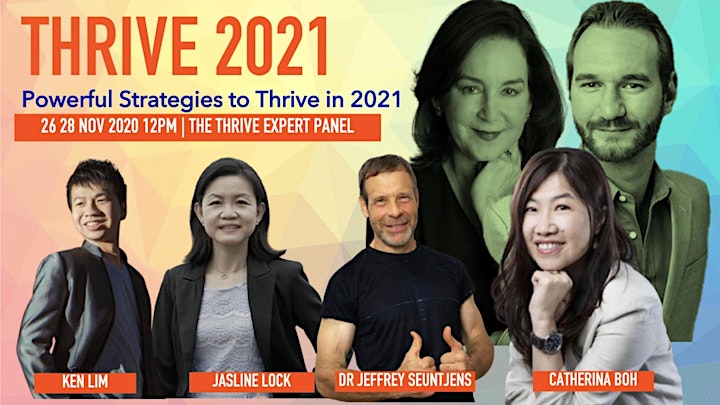 If you think your child can achieve more in their studies, you are in the right mindset. Many parents think it is their child's ability alone but is not true!
Being a proud parent of achieving children is not a dream!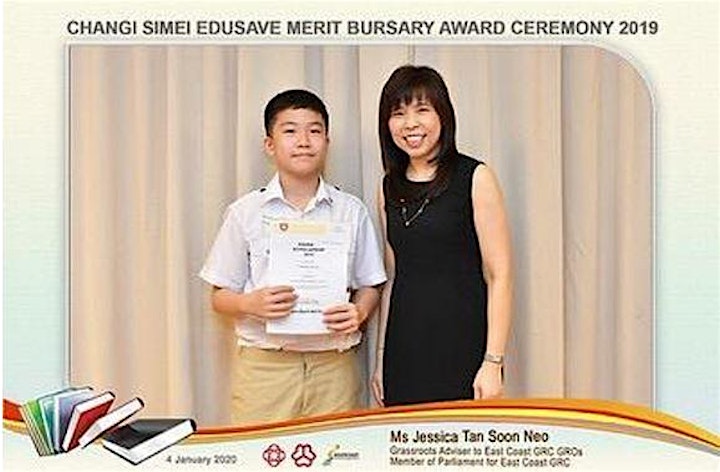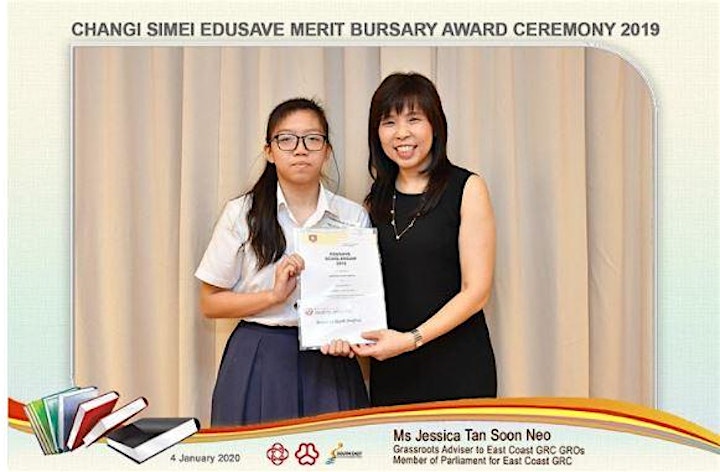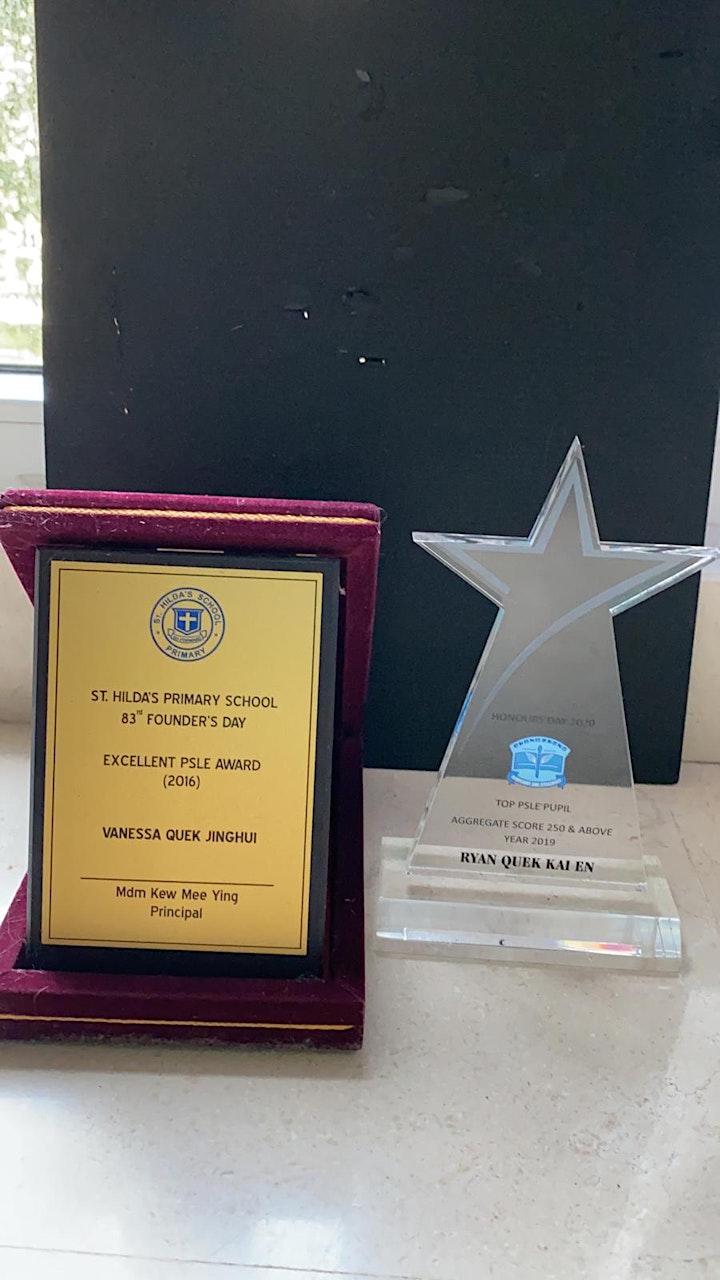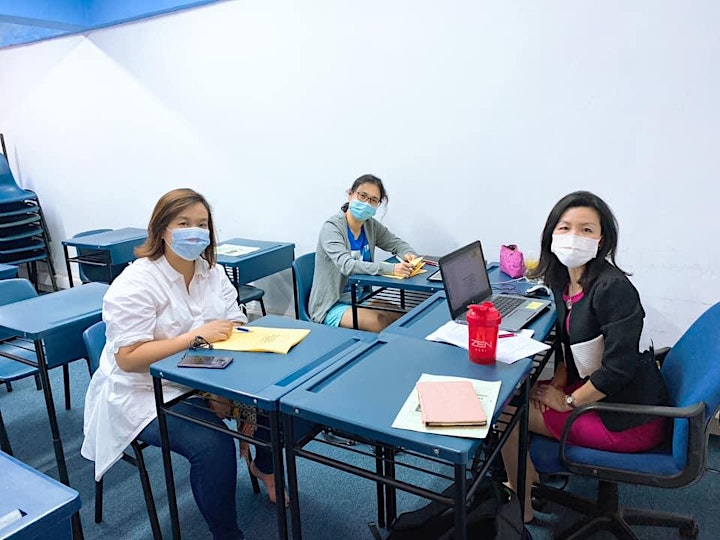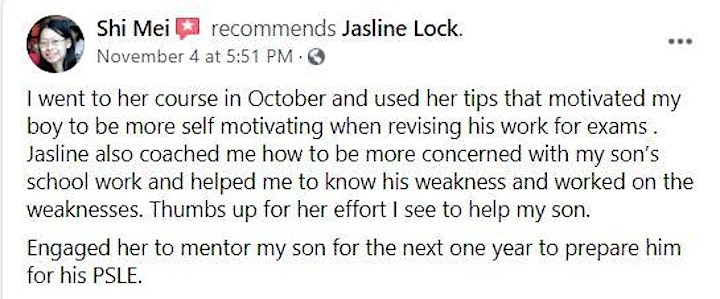 These are pictures of my teachings in classroom and testimonials.
In my upcoming FREE webinar, I want to share how to have a purpose driven school holidays and also have Fun!
-Get proven strategies to use words to encourage and motivate a child towards a self-directed learner, with much better relationship between parent and child
-Simple and practical tips so that you can save hundreds of tuition fees especially in this economic climate!
During the webinar, I will be sharing practical case studies and due to limitations of online event space, tickets are only limited to 100.