Join us for a therapeutic session of art jamming on tote bags from our Impression series where you'll pick one out of the four designs!
About this event
Come and experience our art jamming session with guided assistance. You may pick one design out of the four impression series as you learn you paint in the style of Impressionist artists!
Our Impression series consists of:
1. Starry Night by Vincent Van Gogh
2. Sunflower by Vincent Van Gogh
3. Water lilies by Claude Monet
4. Poppies by Claude Monet
This class is suitable for children age 5 and above to adults.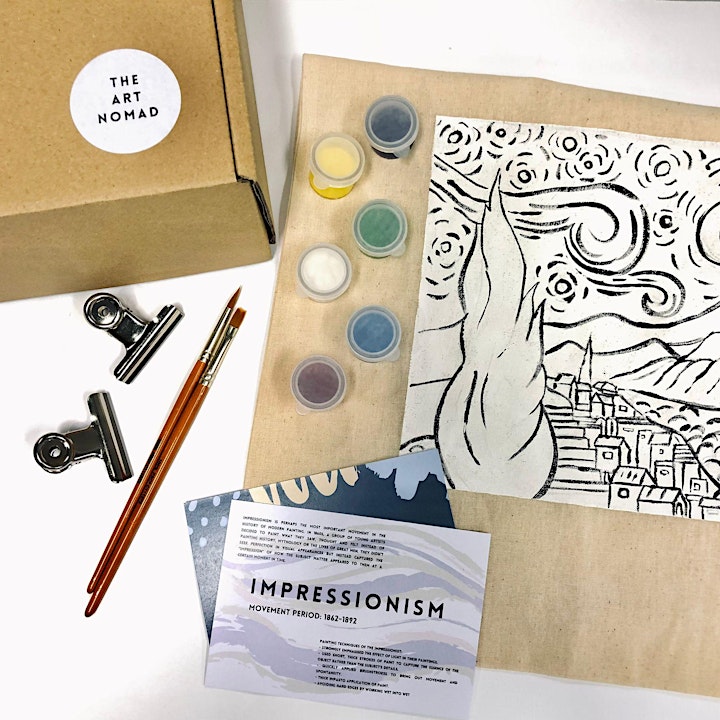 What to expect from the class
Although it is an art jamming session, guidance will be provided by Artist-Educator Andrea Danker and Angelene Ho. You will learn tips and tricks in mastering the painterly technique of Impressionism.
At the end of the workshop, participants will return home with a tote bag uniquely theirs together with the art-kit provided! (plus post on your Instagram :))
All materials will be provided:
1. Canvas tote bag (Fits A4)
2. Brush
3. Acrylic Paints
4. Palette Paper
5. Water Jars and cloth
Course Fees: $60/= per person
Duration: 2.5 Hours
# Private Session: If you prefer to form a group with friends, please email us at theartnomad.sg@gmail.com or through our Instagram direct message: @theartnomad.sg to set up another class for you on your preferred dates.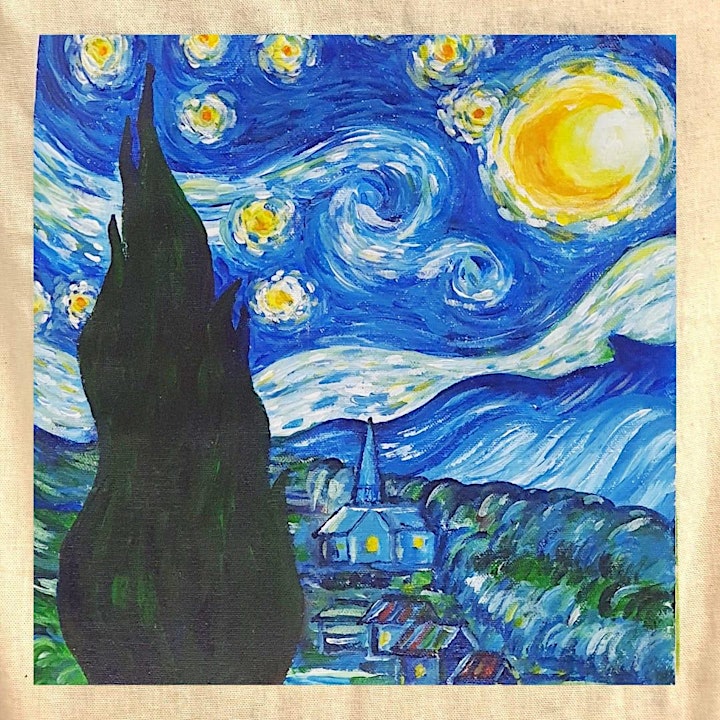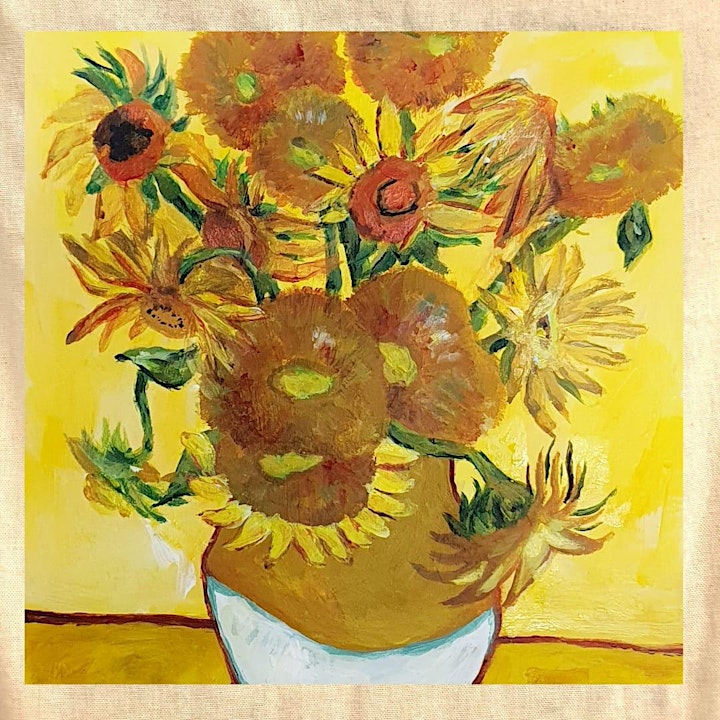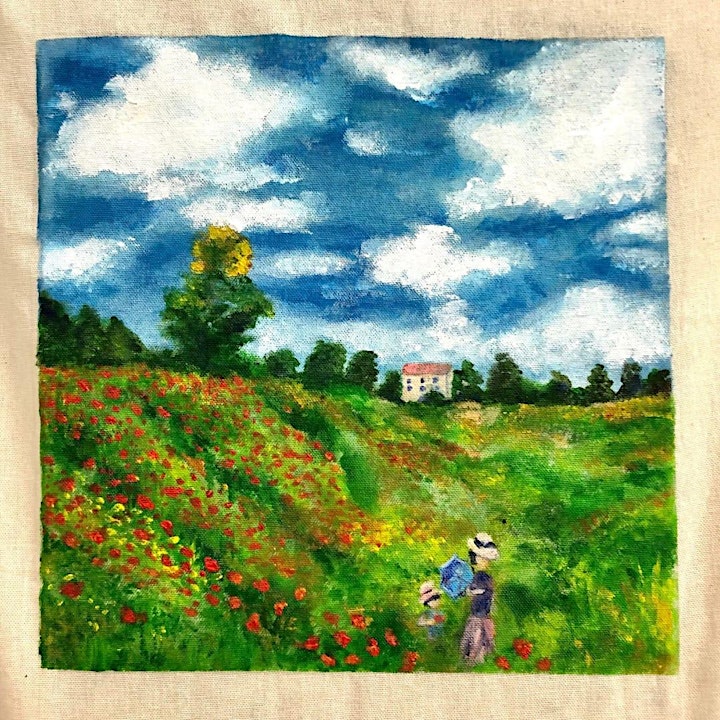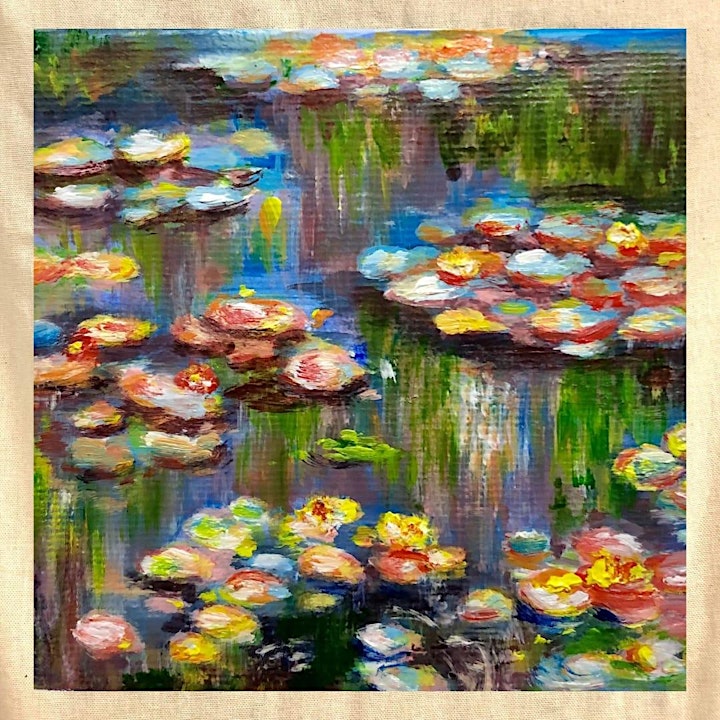 Note:
1. Please be punctual and arrive at least 5 mins before the class starts. We require TRaceTogether App Check-in before start of the class.
2. Masks must be worn at all times.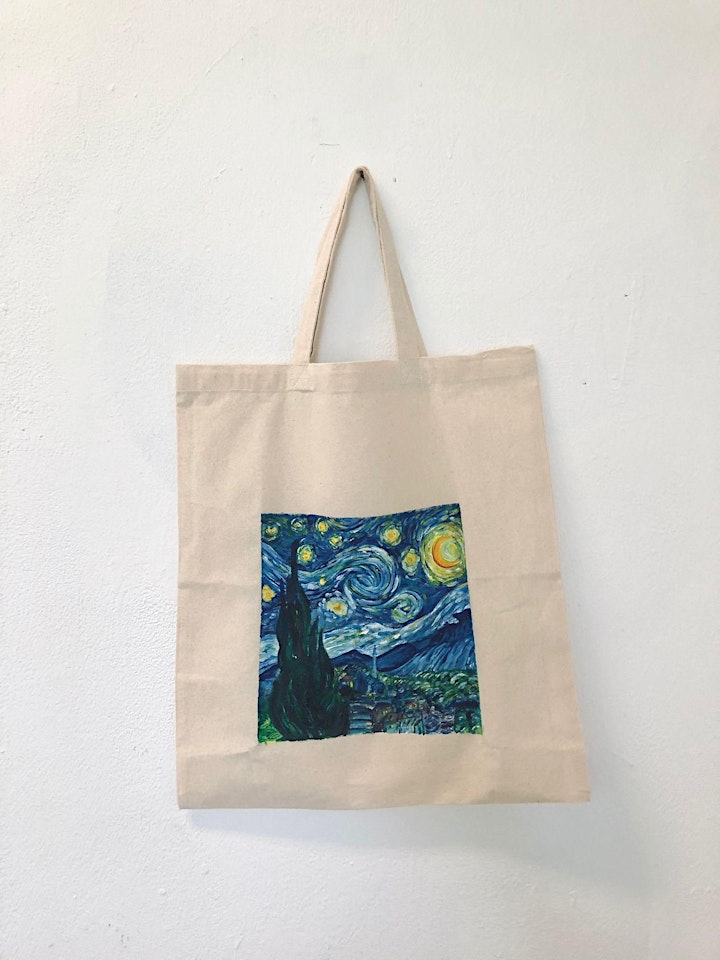 Venue/ Class:
The workshop takes place at Cozy with Craft.
Classes will be conducted with minimum 2 participants. (In case of cancellation of class due to minimum class not met, you will be informed 1 day before the class and full refund will be given within 1-3 days).
Terms & Conditions
1. Fees for scheduled workshop must be paid fully in advance to secure your booking. Your booking is only confirmed once full payment has been received.
2. Once your booking is confirmed, no refunds or transfers to another class will be given.
3. Payment will be fully forfeited in the event of No Show regardless of unforeseen circumstances. We recommend that you arrange for someone to attend in your place. Please inform us of the person who will be attending in your place prior to the start of the class.
4. The organiser of the event, management and staff or anyone involved with the event will not be held responsible for any mishap due to the incorrect use of equipment/tools or any allergic reaction to the materials used during class. If you have any material allergy, kindly check with us before registering for the class. For any enquiry, please message us.
5. The organiser of the event reserves the copyrights of photography and videos taken in class for future promotional purposes, without prior notice. If you do not wish to be included in such, please email at Mia@socksoftiestudio.com prior to the class. Failure to do so will mean that you waive all rights to Socksoftie Studio/Cozy Up with Craft to use photos or videos that we have captured during the class.
6. All participants also agree to be responsibile and abide by all Safe Measures requirements in place at the venue.
Organizer of Tote Bag Art Jamming Workshop
The Art Nomad is co-founded by Two Artist-Educators; Andrea Danker and Angelene Ho, who both share similar passions in art creation. Currently, Andrea and Angelene are both final year students pursuing their BA (Hons) in Fine Arts at LASALLE College of the Arts, Singapore. Prior to that, they both have experience in the art teaching industry.
The Art Nomad was created with the conscious decision of the two co-founders to make art accessible, enjoyable, and meaningful. Andrea and Angelene hope to spread the joy of art beyond the walls of a classroom and through the curation of art kits that encourages artistic expression and independent learning, they aspire to inculcate confidence and growth in each individual. Alongside these thematic art kits that are specially designed according to various art styles, The Art Nomad as the name suggests also provides personal guidance for individual classes and art workshops upon requests at selected venues.
Art is always a continuous learning and experiential journey. We believe that the process of making art itself is as important as the outcome achieved. Through The Art Nomad, we seek to provide the foundational tools that ease and expand the multi-faceted possibilities of art-making. Find out more about The Art Nomad art kits and workshops offered through Instagram: @theartnomad.sg