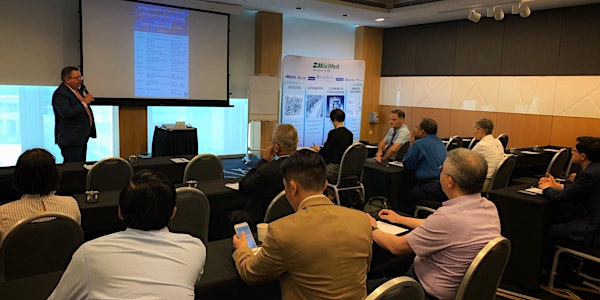 TR65: Technology Transfer - Part II ("Live" virtual event)
PDA TR65: Technology Transfer - Part II ("Live" Virtual Event)
About this event
PDA Singapore Chapter held a successful discussion event on PDA TR65: Technology transfer on 26 September 2022. Based on the interest level seen in this "Live" virtual event, PDA Singapore Chapter is organizing a deeper discussion where the attendees can ask more questions and get their questions answered in this Part II event. Although it is "Part II", the Chapter encourages anyone who did not attend the initial event to attend as the intention is to provide a platform for discussion on the application of TR 65 and a lot of the discussions (including Q&A) will be independent of the earlier event.
Please get your ticket by registering in Eventbrite. PDA Member will be able to attend for Free while non-member will be required to pay a token fee.
Then subsequently register your attendance at: https://teams.microsoft.com/registration/R5wcdyR_3ESVjjT4cTqDlA,hBrVFNGWHE2NPIJHXEvjPQ,QFu46GPPokK4jQGt06xkzQ,QGEFS1zyjUyEOHTtEGwDiQ,1s8z1mUIaEKuPgfgjTPmXw,XUQpEp-ioUmb05Fiyb-Riw?mode=read&tenantId=771c9c47-7f24-44dc-958e-34f8713a8394
PDA Singapore Chapter reserves the right to disallow non-member who registers attendance without having paid attendance fee in Eventbrite.
Please e-mail pda.sg.chapter@gmail.com if you have any questions.