Description
A year ago the U.S. stock market was plagued with trade wars issues between the U.S. and China.
Six months ago, everyone was predicting a recession to come and some even a great depression.
But today, the U.S. stock market is flourishing.
Why is this so? Just how much upside does the U.S. stock market has?
Come and listen to Clarence Chee, a renowned T3B Stock Trading Coach and Mentor, has to share about the U.S. stock market and also the opportunities that are waiting for those who are prepared to ride on the up trend.
Join us for this informal and interactive sharing session
Date: 13 June 2019 (Thursday)
Time: 7pm – 9.30pm (registration starts at 6.45pm)
Venue: CGS-CIMB Securities Investment Centre
50 Raffles Place #01-01
Singapore Land Tower
Singapore 048623
Speaker Profile:
Clarence Chee is the Stock Trading Coach and Mentor for T3B and also the MD and CEO of T3B Capital and T3B Asia Pte Ltd.
Clarence Chee has been trading Singapore and even Malaysian Stocks since the 1980s. He started trading forex in the 1990s with a bucket-shop. He picked up stock index trading during the Asian financial crisis.
He resumed active stock trading in 2012. For the past three years, he has been actively trading the US stock market and guiding his community of stock traders to profit from it. 
As a stock trading coach and mentor, he provides life-time support to a community of more than 1,000 stock traders from Singapore, Malaysia and Indonesia via his own Facebook Groups and Whatsapp Groups. This support includes, regular stock picks, market updates and weekly stocks watch list.
Find us on Facebook by using the QR code below: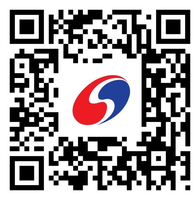 PLEASE CAREFULLY READ THE PROVISIONS BELOW BEFORE PROVIDING YOUR PERSONAL DATA. BY PROVIDING YOUR PERSONAL DATA BELOW, YOU ACKNOWLEDGE THAT YOU HAVE READ AND FULLY UNDERSTAND THE CONTENTS OF THE PROVISIONS AND YOU HEREBY GIVE YOUR CONSENT AS SET OUT BELOW. 
 REGISTRATION NAME DOES NOT NEED TO BE AS PER NRIC 
By providing your personal data, you consent to CGS-CIMB Securities collecting, using, disclosing and/or processing your personal data for the purpose(s) of: 
(a) Processing your registration/sign-in to visit and/or access CGS-CIMB Securities' premises; 
(b) Record keeping, visitor log monitoring, audit, data storage or backup (including for disaster recovery); 
(c) Security and public safety; 
(d) Contacting you in the event of emergency and/or investigation (including contact tracing for medical reason or otherwise); and
(e) To contact you for future events/seminars and product promotions. 
If you have any questions relating to CGS-CIMB Securities' collection, use and disclosure of your personal data, you may contact dpo_securities@cgs-cimb.com.