Description
Trading the Gold to Silver Ratio is a pretty regular topic that many precious metals analysts do cover to get a good feel of the market sentiments. But how about Trading the Platinum to Gold Ratio?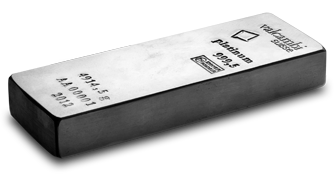 ---
30 times more rare than Gold. Deficits Forecast through 2021. At one of its steepest discounts to Gold in last 40 years.
Which explains the Platinum to Gold Ratio of 0.757 as of 14 June 2016.
Why are we speaking on the Platinum to Gold Ratio?
Generally, many analysts do touch on the Gold to Silver / Platinum to Gold Ratio as one indicator for having a good sense of the optimal timing to buy (long) and sell (short) their precious metals.
For us, we will be touching on the Platinum to Gold Ratio which is basically, the amount of Platinum it take to purchase one ounce of Gold. We'll explore diffferent cases that may emerge from a combination of tactics taken to trade on the ratios.
Right now, there is a huge potential that may result in a growth spurt for your holdings in the amount of gold/platinum ounces you're holding.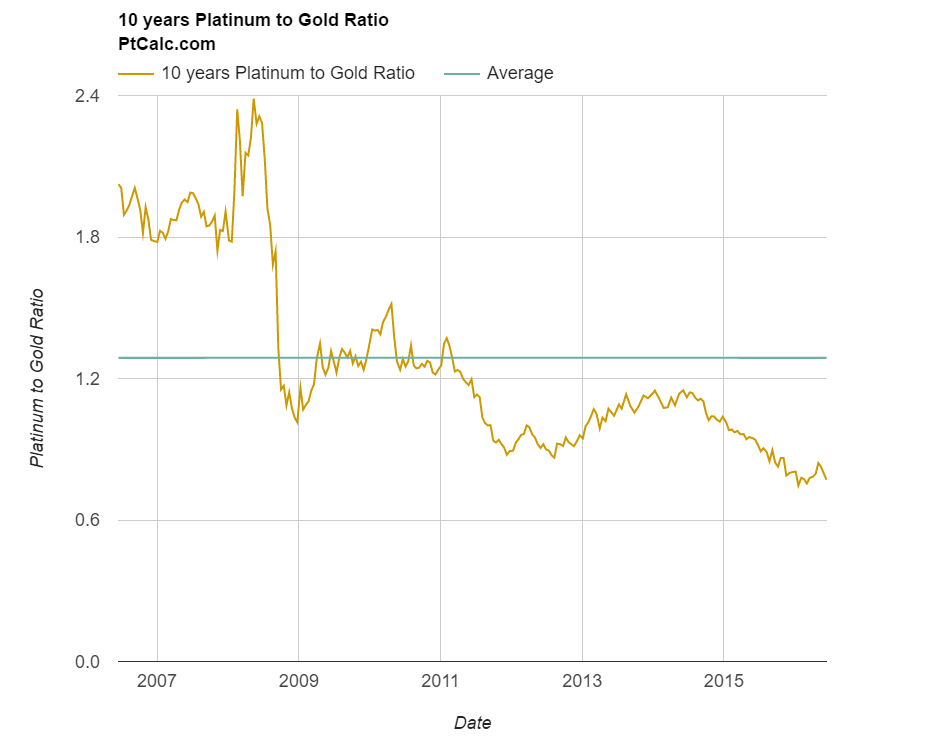 So, Why Platinum?
Historical record of good performance as an investment
Platinum's growth in demand very likely to exceed supply
Deficits forecast to 2021
Not in Surplus due to Constrained Supply
Combination of strong fundamentals and portfolio improvement tool
Overview of Historical Performance:
Over 20 years, Platinum price performance from 1995 to 2015 has shown compelling results.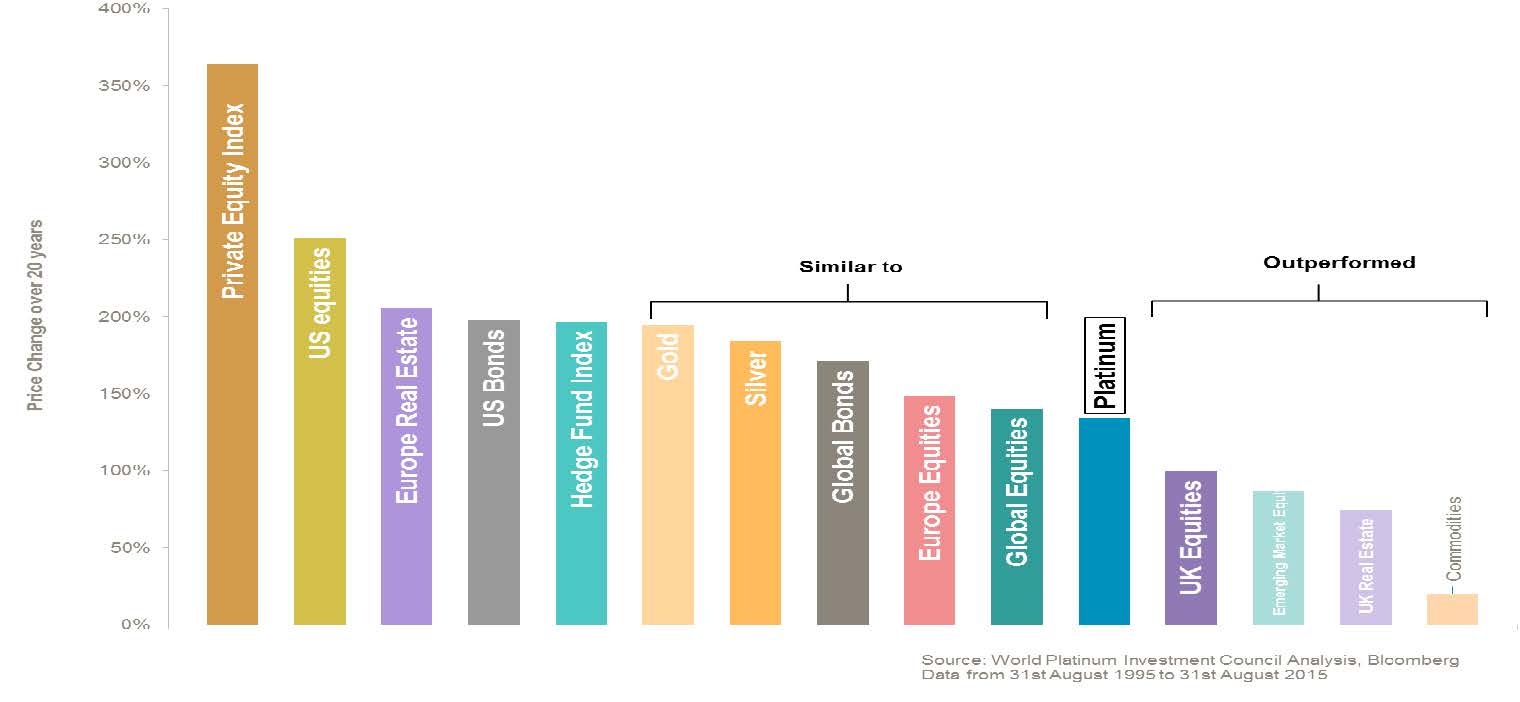 Credits to Bloomberg, WPIC Research
Undervalued Opportunity: Recognized by Seasoned Participants. More notably, Japanese Investors.
Platinum has 4 diverse demand categories:

Source: World Platinum Investment Council (WPIC) Demand Drivers
And currently, the Total Platinum Demand has grown strongly, creating a strong support and case for Platinum Investment, especially in the area of trading (profitability).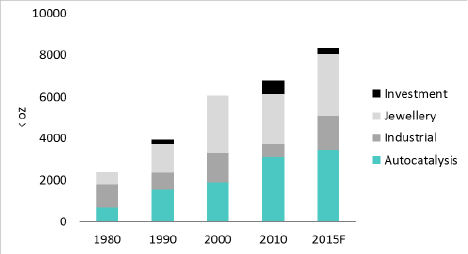 Understand how you can benefit from physical platinum investments as a financial portfolio diversification tool and its opportunity to be profitable for you with GoldSilver Central.
GSC Live! Platform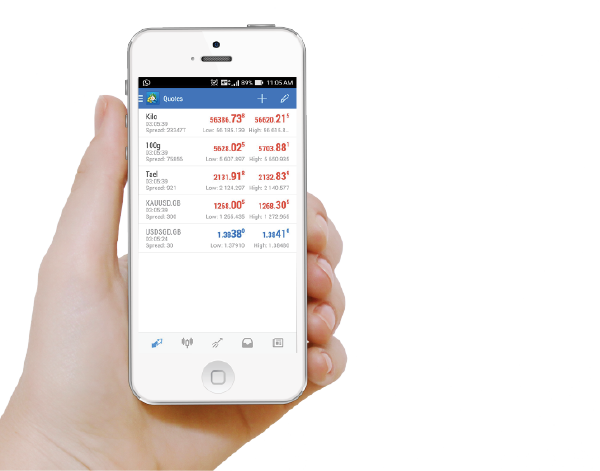 We hear you.
We know you're tired of comparing premiums and want more convenience in trading physical precious metals.
And we answer that with the solution of our GSC Live! Platform.
GSC Live! is our very own physically backed trading platform where you can buy physical metals online in Singapore dollars, and is targeted at customers who buy and/or sell frequently in both small and big volumes globally.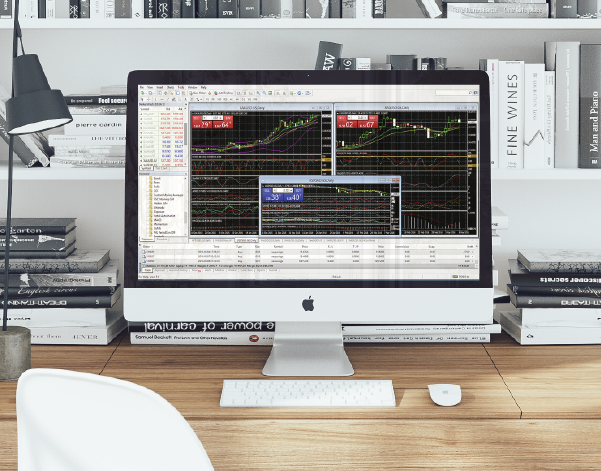 Get your free account set up by our team during the seminar and get a personal one-to-one guidance on using the platform to suit your trading appetite.
---
Topics Covered for Platinum
Introduction to Physical Platinum
Discussion of Trading Platinum-Gold Ratio
Different Case Studies and Scenarios from Trading the Platinum-Gold Ratio
GSC Live! Platform
FAQ
---
Who's Speaking.

Brian Lan
Managing Director, GoldSilver Central
Brian Lan is the Managing Director of GoldSilver Central and a member of the company's Board of Directors.
Combining his inspiration from years growing up against a backdrop rich with precious metals investment knowledge and revolutionary business ideas, he started GoldSilver Central in 2011. The company is propelled by his vision to change the regional precious metals landscape by empowering investors with easy access to precious metals investments and its vital related services, to provide a complete one stop solution.
With his technical and business acumen, Brian has built up GoldSilver Central to expand her services and products in tune with the digital age, with real-time prices of physical bullion from reputable mints complemented with the ability to secure desired prices on desired precious metals products. Prior to this, he spent 3 years in finance and economics, as well as 1 years honing his skills in tech roles, specialising in search engine optimisation and search engine marketing before returning to his roots in precious metals investment.
Brian heads the overall management of the company and is responsible for global business development, sales, and operational infrastructure. A well-respected voice in the field of precious metals investments, Brian is often sought after by the media for his expert opinion on the markets.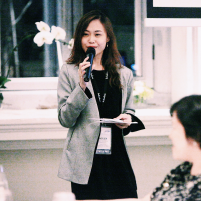 Beata Liew
Senior Branding & Marketing Executive, GoldSilver Central
Beata Liew is in charge of Branding, Marketing & Communications at GoldSilver Central since 2014. She is responsible for the education sector for precious metals and on building the brand character and art direction for the company.
She is currently focused on fundamental research on consumer trends and on precious metals (Gold, Silver and Platinum).
---
As Always, Seats are Limited. And we are giving away 01 x Valcambi 1 gram Platinum Bar to a lucky participant to as a kick starter for his/her Platinum Investment.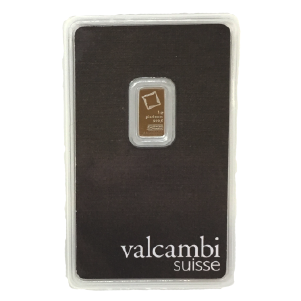 Reserve your seat with us and we'll kickstart your platinum investment, with our complimentary Platinum Education Session.
---
Light Refreshments will be served.