Description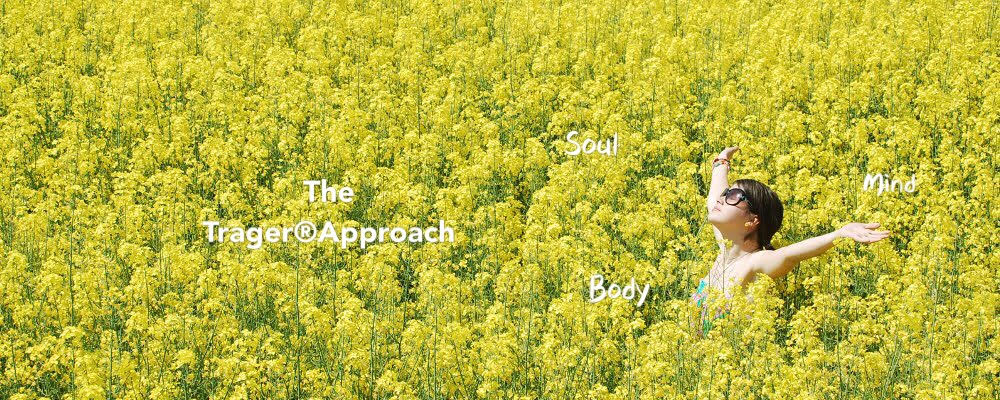 Do you have vague or concrete physical problems? Inexplicable pain, stress or other physical discomfort? Often it is not clear what's not working, you just do not feel as well as you remember feeling in the past. Jessie specialty using the Trager approach, is that together will feel towards the inner cause of your discomfort. Step by step, with touch she will help you to discover what is bothering you on the inside. You will discover how you can heal yourself and how to get your body back. Through touch and movement, you will discover together how everything you once experienced falls in place in both your psyche and physical body and how to work with that.
What the healing session helps to achieve:
Align your body, spirit & soul

Helps facilitates deep relaxation

Have better sleep

More body freedom movement, more flexibility

Improves health

Release deep seated physical and mental patterns

and Many more benefits...
** Let Jessie 'communicates' with your body and realign with your mind and body to lead a less stressful life.
Duration : 90mins @ $280.00 * Special package offer: sign up for recommended 3 sessions for $750.00 SAVE $90.00
Address: Qi New Age & Healing 42 Kandahar Street Singapore 198896
Pls book your appointment wiith us at Qinewagehealing@gmail.com or whatapps 9711 6843
Trager utilizes gentle, pleasurable rocking, shimmering, compressing and elongating elements to bring to the client's mind a feeling state of heightened sensory awareness, relaxation, pleasure, ease, and painless freedom of movement. These shifts in feeling states greatly facilitate the relief and healing processes that help to resolve symptoms from trauma, dysfunctional habits, and pain and restricted movement. In addition to symptomatic relief, it brings to the client a sense of joy, and of feeling right in their own tissues—often for the first time in their lives.
About Jessie Kuipers
Jessie Kuipers, is from Netherlands Amsterdam who is a qualified Trager Movement & Touch Awareness Instructor and Trager Mentastics Teacher. She the founder of the Trager® Approach in the Netherlands. Practitioner since 1995 and is now coaching and helping others to understand signals from their body and align it deeper within as Body, Spirit and Soul.