This workshop introduces participants to trail running techniques and race preparation methods that have been tried and tested by ourselves.
About this event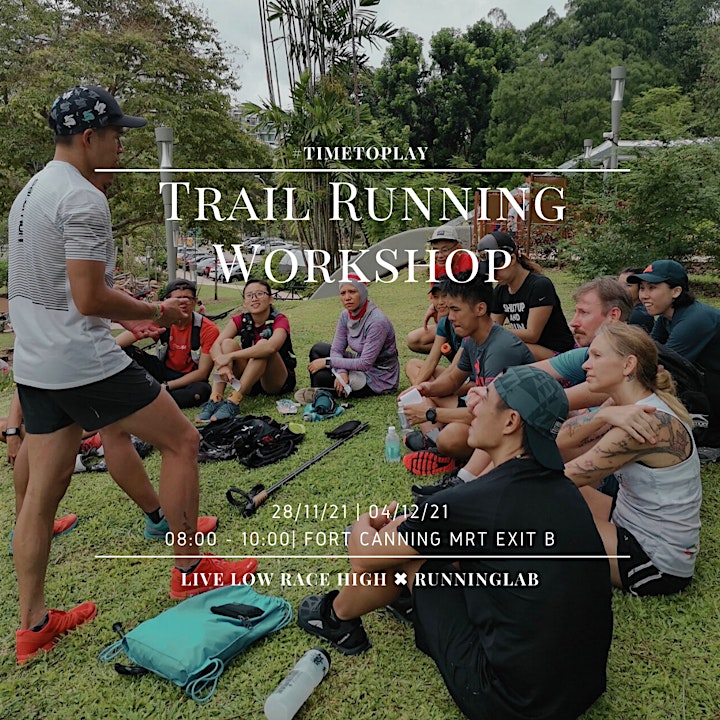 December marks the season of giving, and the LLRH collective hopes to give back to the Singapore Trail Running community. In collaboration with RunningLab SG, we are proud to bring to you the second edition of our flagship trail running workshop, first conceptualized back in December 2019.
Drawing on our experiences in racing across diverse environments around the world, we hope to impart trail running skills and race preparation methods. Participation in our workshop is free, but subject to ticket availability, on a first come first serve basis.
The training session covers the following topics:
Power hiking techniques (with/without poles)
Uphill & downhill running
Race experience sharing & training program design
Race equipment sharing
Event Details:
Dates: 28/11/21 & 04/12/21
Time: 08:00 a.m. - 10:00 a.m.
Location: Fort Canning MRT Exit B
To bring: Participants are recommended to show up in running shoes and travel light (no bag deposit is provided).
Recommended to bring: Sunblock, hydration, extra face mask
In the event of inclement weather, we will monitor the weather nowcast situation and make a call by 07:15 a.m. in the morning
Important Note: If you are feeling unwell or experiencing flu-like symptoms, please refrain from joining the session.
Due to stricter safe management measures for sport, physical exercise and activity, we will adhere to stricter social distancing rules, including keeping masks on at all times of non-intense activity and compliance to reduced group size and density.
There should be no intermingling between groups before, during and after the workshop, and they must remain 3 meters apart at all times.
All activities will be conducted in an outdoor environment to ensure ventilation, without the sharing of common equipment.
Organiser of Trail Running Workshop by Live Low Race High ✖ Running Lab SG