Join us on a journey to learn more about A.I. solutions in the stock market and the launch of our all-new robot, Tri-X!
About this Event
You're here because you want to know more about A.I. Trading and what it can do for you. You may have done your research and are showing a keen interest for an A.I. solution that will work for your stock trading experience - that's what you're looking for and that's exactly what you will get here!
This seminar, you will learn more about the differences between traditional and A.I. Trading and how the latter works. Deep dive into the wonderful works of A.I. Trading as well as we share more about our company and how we develop our A.I. solutions - also learn more about how these robots can help you profit in the stock trading arena! You will also be introduced to our flagship solution: Trident, and our brand new robot, Tri-X!
The event schedule is as follows: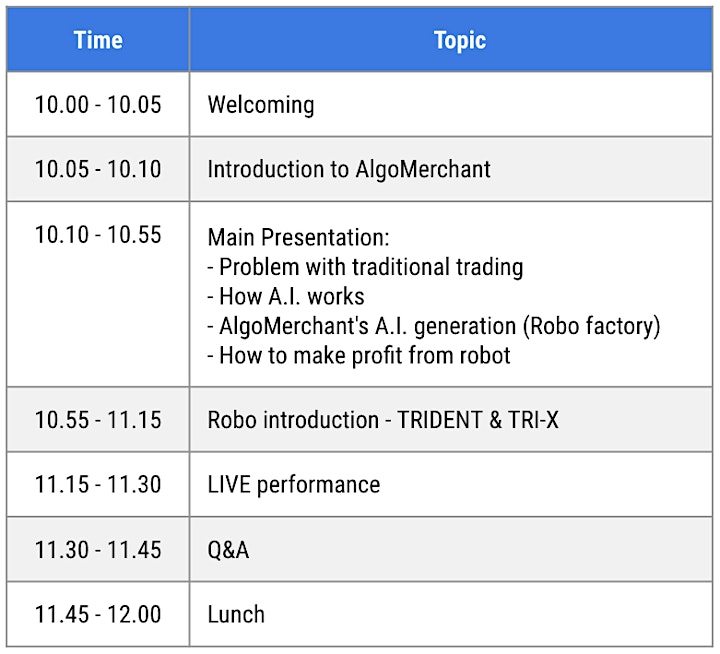 What you will get:
$10 shopping voucher (for attendees only)
3-months license of trading tool (worth $388)
Exclusive content subscription (worth $250 / year)
Lunch is provided!
There are very limited seats available so what are you waiting for? Register and secure your seat right here, right now!