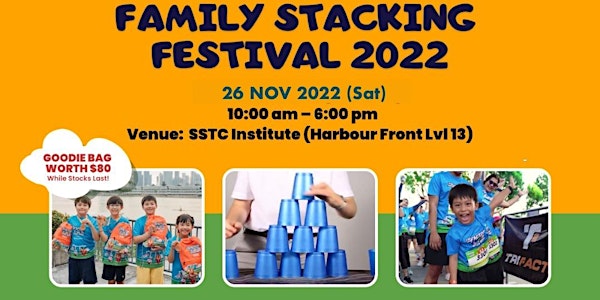 TriFactor Kids Family Stack and Learn Fest
TriFactor Kids Family Stack & Learn Fest is a parent & child event following TriFactor Kids Run in July that saw almost 4,000 participants!
When and where
Location
SSTC Institute 1 Maritime Square #13-01 (use Lobby B) Singapore, Singapore 099253 Singapore
About this event
INTRODUCTION
The key objectives of the Family Stack & Learn Fest (FSLF) are to promote Family Bonding, provide learning opportunities for parents and build Physical Literacy among children. One go the key activities will involve cup stacking, an activity where competitors use specially designed cups to stack in a pre-determined sequence in the fastest possible time. Beyond cup stacking, there are other TriFactor FUNdamental Challenge activities to engage, elevate and e promote Physical Literacy that are highly important for the overall growth of a child.
OBJECTIVES:
Promote Active Kids and Active Family Life.
Facilitate an indoor challenge for some 400 families.
Encourage families to spend quality time together and build memorable moments.
Provide a platform for parents to learn from experts and interact with other parents.
Educate parents on the importance of Physical Literacy in development of children.
This event is most suitable for parents with children from ages of 5 to 12 years old.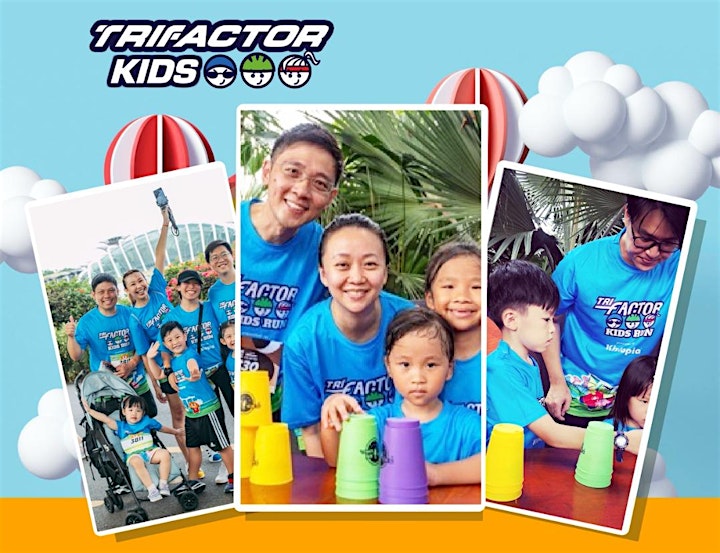 ENTITLEMENTS
Parents can choose to enrol for the workshops led by experience speakers and bring their children along to the event. Children will be engaged in learning cup stacking and other activities while parents attend the workshop. After the workshop, parents and children convene, and kids will teach parents to stack and participate in other challenges together. Children aged 4 and under should be accompanied by an adult (parent, grandparent or caregiver).
Finally after completing a finale challenge as parent and child, parents will be given a medal that they can award to their child.
Each child will also be entitled to a goodie bag worth $80!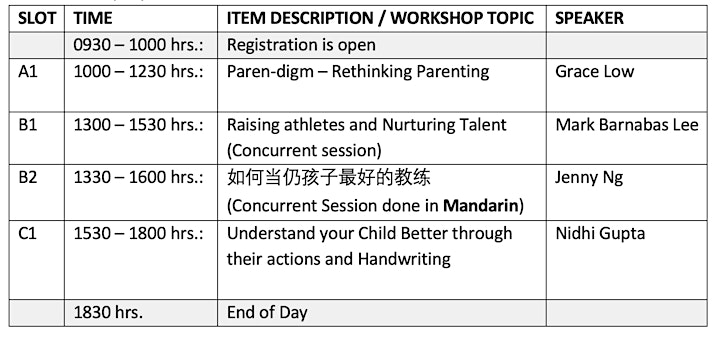 WHAT IS SPORT STACKING
Sport Stacking also known commonly as Cup Stacking, is an activity where stackers have to use both their left and right hands to stack specially designed cups in a pre-determined order. It gain popularity after being featured on a talk show and since then there are several competitions organised all over the world that involve individual and team events.
WHY WE ORGANISE A CHALLENGE AND LEADERBOARD
The competition element provides a fantastic opportunity for children to display their skills acquired through several hours of practice and training (not to mention being away from the phone and computer games). The greatest value participants get out of a competition is building their personal confidence – imagine standing in front of a crowd and stacking cups at lighting speed. While the competition engages the highly skilled and competitive, the festival engages everyone! The festival segment is crafted to include parents, grandparents and even be inclusive to include children and persons with disability. All participants who complete the challenge, will be rewarded with a medal and wonderful gifts. This platform is good for community building, gives an opportunity for corporations to contribute and be involved and promote Physically Literacy!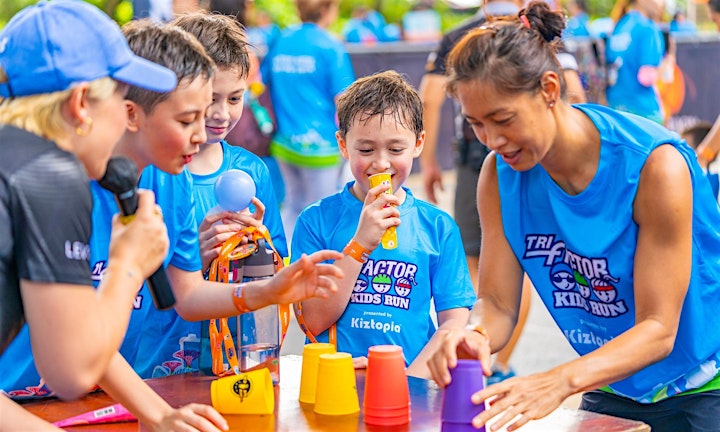 BENEFITS
Children
Learn sport stacking and develop Physical Literacy
Build confidence by displaying new-found skills in front of a crowd (and parents)
Children get a lot of confidence and priceless experiences by taking part in the competition, where it is not just about winning but about being able to stand in front of so many people and doing what they have been practicing for months.
Suppose sponsors are generous, deserving winners (from all walks of life) get the opportunity to represent their school, district or country.
Parents
Parents will be provided the opportunity to devote up to 90 minutes of dedicated time to learn from experts at workshops
Network with other parents so they can gain insights on how other parents develop their children and handle challenges
Participate in engaging activities with children to create memorable moments.