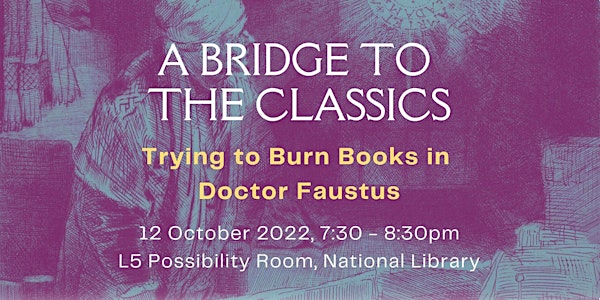 Trying to Burn Books in Doctor Faustus | A Bridge to the Classics
The man who sold his soul to the devil: what does the myth tell us about the temptation of knowledge and the misuses of philosophy?
When and where
Location
National Library Building, Imagination & Possibility Rooms 100 Victoria Street Singapore, 188064 Singapore
About this event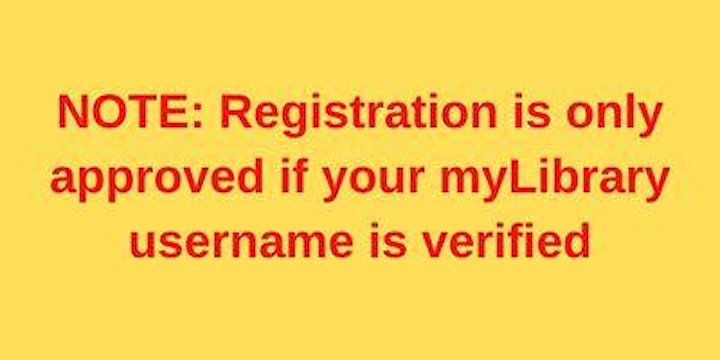 Important Notice
This programme/event is open to members of the National Library Board, Singapore. Please ensure you have your myLibrary username on hand before proceeding with the registration. If you do not have a myLibrary username, you can create one here: https://account.nlb.gov.sg/.
About the Programme:
Doctor Faustus is a perennial legend in European civilisation—the man who sold his soul to the devil. But before that, he was a learned professor in Wittenberg, the birthplace of the Protestant Reformation. What does the myth tell us about the perversions of too much erudition, the temptation of knowledge, the misuses of theology and philosophy? Through a reading of Christopher Marlowe's play, we'll think about why it is so difficult for us to be alone, and why having too much power might not be a good thing.
About the Speaker:
Andrew Hui is Associate Professor of Humanities at Yale-NUS College, Singapore and author of The Poetics of Ruins in Renaissance Literature and The Theory of the Aphorism from Confucius to Twitter, translated into Spanish, with Chinese, Turkish, and Greek editions forthcoming. His book in progress, on real and imaginary libraries in the Renaissance, is under advanced contract from Princeton University Press.
He has been a fellow at the Warburg Institute in London, Harvard's Villa I Tatti in Florence, the Bodleian Library at Oxford, and, for the academic year 2023-2034, he will be a fellow at the Wissenshaftskolleg, Germany's institute of advanced studies in Berlin. In 2019, he received the Young Researcher Award from NUS for faculty "whose work shows achievement and promise in extending the frontiers of knowledge in their respective fields."
About A Bridge to the Classics:
Ever wanted to read a classic but felt too intimidated to take the plunge? A Bridge to the Classics is a lecture series that aims to introduce and demystify beloved works of literature. This series will equip attendees with the title's literary and historical contexts and connect these classics to our lives today.
To find out more about NLB's literary art events, join our mailing list here!