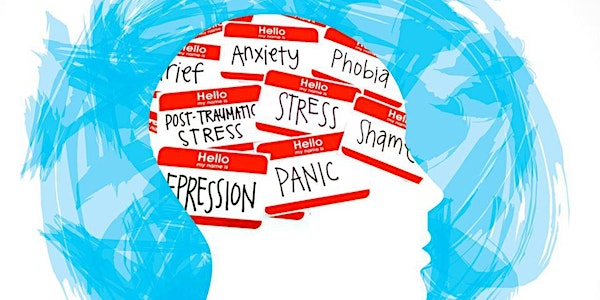 Understanding Youth Mental Health by Dr Darryl Tan - NTY20230128HT
Understand what affects youth mental health and how we can better support our young
Date and time
Sat, 25 Mar 2023 15:00 - 16:30 +08
Location
Online Online Singapore, 228233 Singapore
About this event
1 hour 30 minutes

Mobile eTicket
Youth mental health refers to the mental and emotional well-being of young people, typically those between the ages of 12 and 25. It encompasses a wide range of mental health issues that young people may experience, including depression, anxiety, stress, substance abuse, eating disorders, and other emotional and behavioral disorders.
Youth mental health is an important issue, as many mental health conditions develop during adolescence and early adulthood. If left untreated, these conditions can have a profound impact on a young person's life, including their ability to form healthy relationships, succeed academically and professionally, and lead a fulfilling life.
It's important to note that mental health is not the same as mental illness. Everyone has mental health, just as everyone has physical health. Just as we take care of our physical health, it's important to take care of our mental health, especially during the critical developmental period of youth.
WHEN?
Saturday, 25 March - 3-4.30pm
WHERE?
Online - via ZOOM
Speaker:
Dr Darryl Tan
Ng Teng Fong General Hospital Psychiatry Dept.
About the organiser
Brahm Centre is a leading course provider of a wide range of science-based mindfulness programs to reduce stress and enhance well-being in today's fast paced world. We have worked with healthcare agencies, schools and corporations to equip employees, parents and students with mindfulness tools to help them stay physically and mentally well. 
Course graduates may enhance their practice by joining our weekly mindfulness clubs. Furthermore there are free regular health talks conducted by healthcare professionals and qualified speakers open to the public.
Launched in 2012 as a charity that aims to promote happier and healthier living, Brahm Centre is a full member of the National Council of Social Services and an Institution of Public Character.
Come begin your mindfulness journey with us. 
Please note that all course registrations are NON-refundable. Transfer of selected mindfulness courses is subject to a $30 transfer fee and a $10 admin fee for a mindfulness make-up class. There are NO transfers or make-up classes available for all other courses.