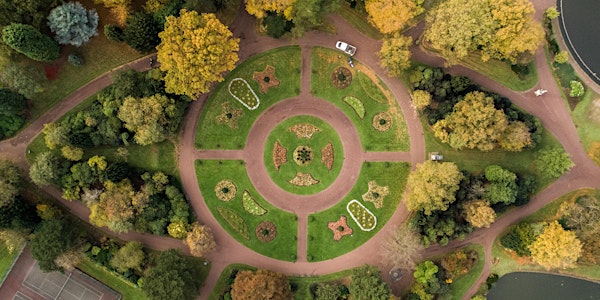 Unlocking Circular Economy
Join us as we welcome Prof. Seeram Ramakrishna to deliver an exclusive sharing and discussion session on Circular Economy!
About this event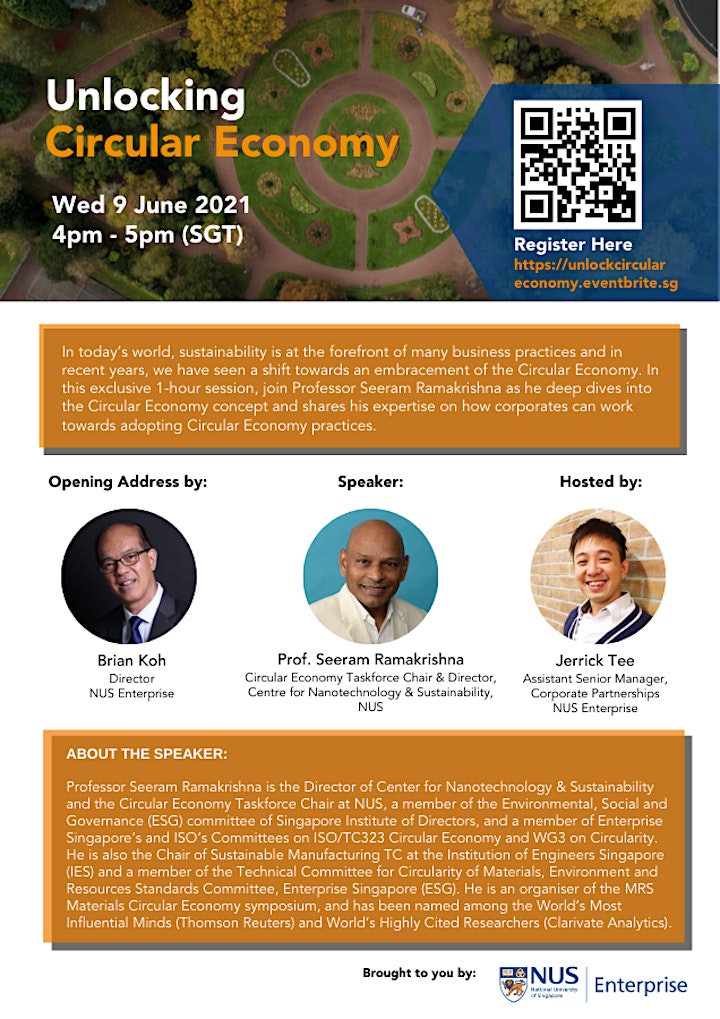 Synopsis:
In today's world, sustainability is at the forefront of many business practices and in recent years we have seen a shift towards an embracement of the Circular Economy. In this exclusive 1-hour session, join Professor Seeram Ramakrishna, Circular Economy Taskforce Chair and Director of Center for Nanotechnology & Sustainability at NUS, to deep dive into the Circular Economy concept as he shares his expertise on how corporates can work towards adopting Circular Economy practices.
Programme:
Opening by Brian Koh, NUS Enterprise
Sharing by Prof. Seeram, Circular Economy Taskforce Chair & Director, Centre for Nanotechnology & Sustainability: Introduction to Circular Economy and Unlocking Circular Economy for Organisations
About the Speaker:
Professor Seeram Ramakrishna is among the top five impactful authors at the National University of Singapore. Prof. Seeram brings with him a wealth of experience and impressive list of accolades. He is the Director of Center for Nanotechnology & Sustainability and the Circular Economy Taskforce Chair at NUS, a member of the Environmental, Social and Governance (ESG) committee of Singapore Institute of Directors, and a member of Enterprise Singapore's and ISO's Committees on ISO/TC323 Circular Economy and WG3 on Circularity. He is also the Chair of Sustainable Manufacturing TC at the Institution of Engineers Singapore (IES), a member of the standards committee of Singapore Manufacturing Federation and a member of the Technical Committee for Circularity of Materials, Environment and Resources Standards Committee, Enterprise Singapore (ESG). He is an organiser of the MRS Materials Circular Economy symposium, and has been named among the World's Most Influential Minds (Thomson Reuters) and World's Highly Cited Researchers (Clarivate Analytics).