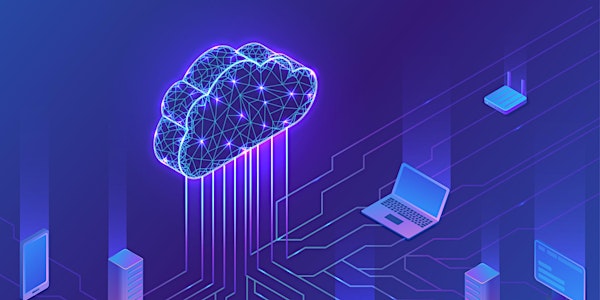 Unlocking Optimal Cloud Resources Amid Its Prevalence
Singapore Standard Time 8:55 AM-11:10 AM (GMT+08:00)
When and where
Location
InterContinental Singapore 80 Middle Rd, Singapore 188966 Singapore, 188966 Singapore
About this event
Realising the Promise of Cloud in Singapore's Government, Education, and Healthcare
Over the last several years, organisations have expanded their investments in the cloud to improve citizen services and accessibility to various citizen utilities. This investment is a direct result of recognising that the cloud, with its ability to facilitate the needs of a digitally enabled organisation, is a powerful and cost-effective IT solution, giving entities the flexibility to scale their environments easily and efficiently to meet their goals.
As the local government, education, and healthcare sector embark on this digital transformation, they are seeing benefits, but also encountering the challenges that come with any change. Do the barriers outweigh the benefits? What are the organisations, each with their unique needs, learning as they implement their cloud solutions?
Cloud and Legacy Modernisation
Government IT services must upgrade and optimise expensive, ineffective legacy infrastructure with technology that is simple to operate, scalable, and combines the advantages of cloud architecture with the necessity for on-site management.
The cloud conversation has evolved away from some of the fundamental issues, such agility and scalability, and toward more complex applications of the cloud, like containers and edge, which are influencing the future. Companies are also more likely to take on more risk than they did in the past, in addition to the shutdown of data centres.
Organisations have profited from better customer experiences thanks to the use of cloud technology, and they have realised the value that cloud, and application modernisation provides when it comes to innovation and keeping ahead of the competition.
Businesses may overcome the difficulty of locating and maintaining the critical IT expertise in the area by collaborating with outside cloud solutions providers in order to continue to effectively leverage the advantages of cloud technology. Security is the most important factor to consider when choosing a cloud environment, ahead of scalability, compliance and flexibility/agility.
The Path to Higher Ed's IT Transformation
Continuing demand for increased IT capacity arises when educational institutions adopt innovations like data analytics and new instructional technology. Additionally, as colleges and universities enrol more students—both on campus and online—that development increases the demand for capacity.
Universities and colleges have shifted part of their infrastructure to the cloud to increase infrastructure efficiency. Supporting data quantities that are unpredictable, rapidly expanding, or change over time is a good idea. An institution may scale its consumption up or down as necessary over time by using cloud-based processing, storage, and storage, and only paying for the capacity it really utilises via stack.
However, an on-premises solution is more affordable since capacity demand becomes steadier and more predictable. Additionally, it has benefits in terms of compliance, data governance, security, and privacy.
On-demand Patient Care
The best strategies to utilise public cloud resources for healthcare businesses are sought in order to save costs and improve agility. Using the cloud for disaster recovery, backup, or both infrastructure choices need to take the cloud into consideration, whether they include migrating applications there. Complex infrastructure might hinder your efforts and have an impact on the outcomes. One way is to accelerate your transformation by allowing a hybrid cloud to seamlessly combine cloud services that are built on a unique scale-out architecture and offer predictable pricing and scalability.
To become a fully digital organisation, the main idea is to utilise agile, effective, multicloud-capable IT with hyperconvergence to change the way you conduct business. Delivering new features at the point of care significantly raises the standard of care provided by your company. Lastly, improving patient experience and allowing healthcare professionals more time to concentrate on patient care provides the ability to reinvent your business.
The cloud is no longer a cutting-edge innovation; it is now a largely recognised technology, and practically no organisation is not in the process of using the cloud to transform itself. At the same time, several obstacles, most notably a shortage of IT personnel, stand in the way of that shift. As organisations continue to get rid of legacy infrastructure and expect the cloud to do more tasks, they will more than ever need to rely on outside expertise to fulfil their cloud goals.
OpenGov Asia is pleased to invite you to an exclusive OpenGov Breakfast Insight that aims to provide the latest information on the benefits of a seamless cloud experience for citizens to enjoy and become empowered by. This is a closed-door, invitation-only, interactive session with top public sector, education, and healthcare leaders from Singapore.
OpenGov Breakfast Insights are concise, to-the-point, strategic-level discussions designed to bring learning to the highest level! The unique proposition of an OpenGov Asia Breakfast Insight is the integration of cutting-edge insights from our expert speakers and interactive discussion among the participants.
This unique session will present how optimal cloud resources can:
Modernise applications and data centres
Shift the path towards optimal digital transformation
Utilise best strategies that save costs and improve agility
Realise the progress of a true technological innovation
Who should attend:
Chief Information Officers
Chief Technology Officers
Chief Innovation Officers
Chief Transformation Officers
Directors/ Heads of Applications
Directors/ Heads of IT Infrastructure
Heads of Network
Heads of Cloud
Heads of Data