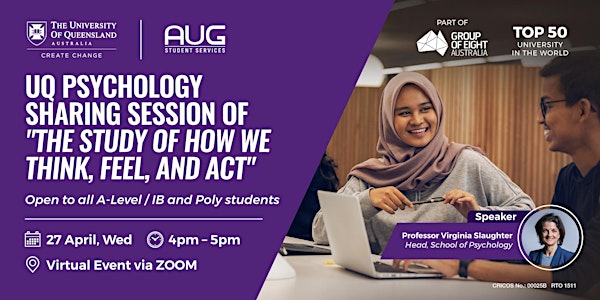 UQ Psychology sharing session of "The Study of How We Think, Feel and Act".
This event is for students based in Singapore ONLY.
About this event
Want to study Psychology?
Well, look no further! Learn more about The University of Queensland's #1 ranking Psychology course firsthand from the Head of Psychology, Professor Virginia Slaughter.
You'll have the opportunity to;
Learn more about the course
Have a Question and Answer session with the Head of Psychology
Be involved in an exclusive one-on-one discussion with University representatives and/or our consultants!
Students have the opportunity to receive a Scholarship* of up to 25% and Credit Exemptions**
Why The University of Queensland?
The University of Queensland enjoys a long tradition of success. Having won the most national teaching awards in the country, you will be given the tools to have outstanding career prospects.
Join the 26th ranked Psychology course in the world
Have the opportunity to join the Australian Psychological Society
Be given the tools to succeed in a professional industry
So what're you waiting for? Register now to learn more!
*Terms and Conditions Apply
**Must meet minimum entry requirements, only applicable to Poly Students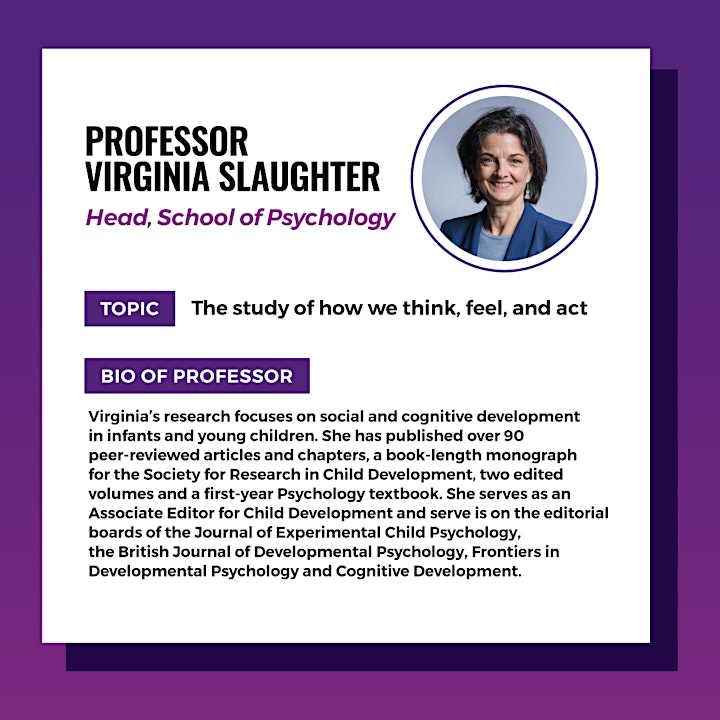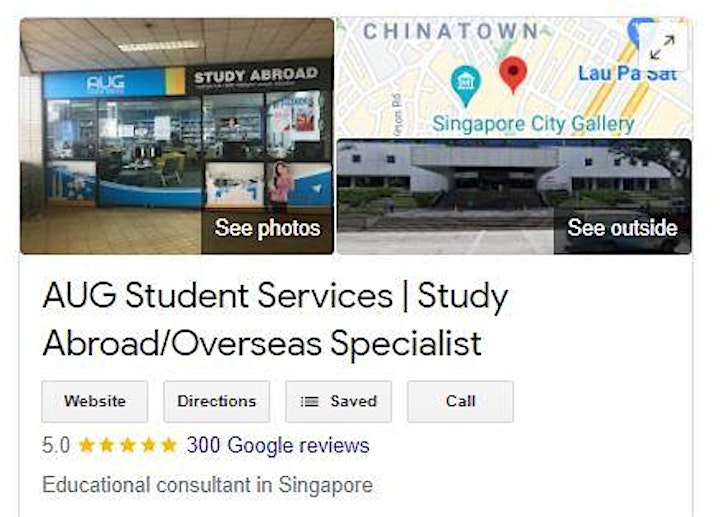 Need more information about studying overseas?
Simply contact AUG Singapore at singapore@augstudy.com.sg or WhatsApp at +65 9679 7267, our friendly consultants are happy to help you.