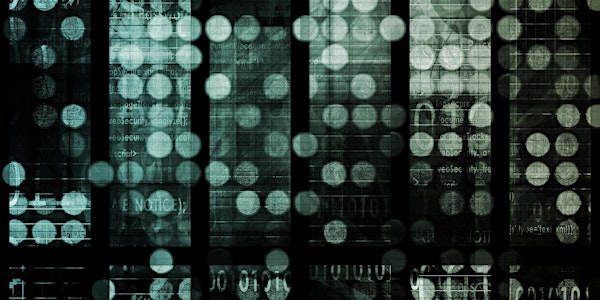 Ushering Next Generation Financial Services Through Data Innovation
Friday, 18th September 2020, 8:45 am - 10:00 am Philippine Standard Time
Refund Policy
Contact the organiser to request a refund.
About this event
Financial Services in Post COVID-19 Era: Ushering Next Generation Financial Services Through Data Intelligence & Governance
Successful digital transformation relies on how data is stored, protected and optimised for compliance, risk management and improved customer experience
The financial sector has proven as an early adopter of technology intelligence in comparison to other industries. But the current pandemic has created disruptions and upheavals in which nobody is in a position to anticipate and foresee such changes.
Companies that make up the Asia Pacific banking and financial services sector also face similar set of challenges. Everyone from the largest foreign-owned commercial bank to the smallest local thrift bank is saddled by repetitive, costly and ever-changing compliance policies.
Data intelligence and governance are one of the key issues for the financial industries in the post COVID-19 era. While data processing was already a major focus of this industry, the COVID-19 crisis has further reinforced the importance of data in the projects of companies and laboratories working in the sector.
Powerful Metadata, Automated Enrichment, and Simplified Compliance as Part of Essential Digital Transformation (DX)
Digital Transformation (DX) levels the playing field in the highly-diversified financial spaces during the pandemic. It allows early movers to benefit from the cultural and mindset shift necessary to support ongoing transformation, while enabling late adopters to transform rapidly, outpace competition and even disrupt the industry.
In this massive world's transition, we need to shine a light on dark data assets, enriching them with valuable metadata to help simplify compliance and secure companies' data, no matter where it resides.
Intelligent data governance solutions for DX are included as a platform that extends across private and public cloud, reducing the cost and complexity of data governance and compliance reporting in critical situations.
Asia Pacific economies are at various stages of DX maturity. In some countries, the disparity of data intelligence and governance among companies are more evident. In the Philippines, for instance, digital-only neobanks are at the frontline of DX adoption competing head-to-head with digital-savvy local and foreign universal and commercial banks in reinventing the banking experience. Constrained by limited resources, thrift banks and most rural banks have been slow to catch up on the trend but competitive pressures may force them to act on their digital transformation vision sooner than later.
Efficient data storage, protection and analytics are crucial to Digital Transformation. Data is extraordinarily powerful it can bridge the gap between technology and line of business if harnessed into actional insights and delivered securely to the right people at the right time.
Accelerating Data Innovation for the Unstructured Data Workloads While the World is Changing
Financial institutions often struggle to search through their massive stores of digital documents and find the information they are looking for natural language processing could be helped by the data intelligence. Document search and data mining are broad functions that could help to secure and protect companies in a variety of ways.
Moreover, machine learning models are necessarily trained on digital data, and so financial enterprises need to make sure they digitise their old documents before they hire data scientists to build AI solutions during the post pandemic situation.
Having faster access to more data for new workloads under the post COVID-19 situation means having access to more value, timely and accurate to decision making, which leads to improved productivity and the ability to innovate faster.
DX is just the beginning of the journey and it does not end with the launching of digital infrastructure and platforms. Bigger challenges lie ahead and data is a powerful agent of change that financial institutions can use to their advantage.
OpenGov is pleased to invite you to our exclusive OpenGovLive! Virtual Breakfast Insight aimed at imparting knowledge on exploring new ways to govern data, grow revenue, drive innovation for smart outcomes and empower decision-makers.
This session serves as a great peer-to-peer learning platform to gain insights and practical solutions to derive great value out of understanding of Data Intelligence & Governance.
We will be discussing:
How to achieve complete control over your data while empowering and protecting your business with data governance solutions
How you can optimise data to generate 360° view of your organisations and customers
How to support new workloads with performance optimised configurations and supports the need for cloud storage, workload optimisation, next generation file services and backup
How do you make compliance to local regulatory mandates less cumbersome
What challenges should you anticipate during and post-DX implementation (i.e: When do you kickstart AI adoption; What kind of data management systems should you invest in to optimise AI for business?)
How to enable organisations to span from clouds and data centers to the edge and across end user devices
Optimising costs, reduce risk of data loss and compliance failures, and provide users and applications with the right level of access and performance for any workload from archives to analytics
Who Should Attend:  
Chief Technology Officers
Chief Information Officers
Chief Data Officers
Chief Security Officers
Chiefs of IT Infrastructure
Chiefs Innovation Officer
Managing Directors, Digital Technology
Heads of Information Technology
Heads of Digital Transformation