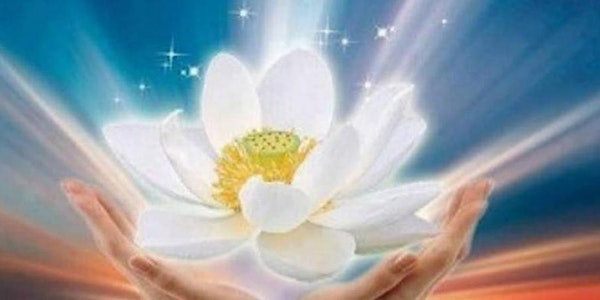 Usui Reiki Level 3
Usui Reiki Level 3 is an ideal workshop for those wishing to advance their Reiki learning but who are not planning to teach Reiki yet
When and where
Location
ReDefine Wellness 333B Beach Road Singapore, 199563 Singapore
Refund Policy
Contact the organiser to request a refund.
Eventbrite's fee is nonrefundable.
About this event
https://redefinewellness.asia/courses/usui-reiki-workshops/#Reiki%203-3
Usui Reiki Level 3 is one of the most transformational class you can take. It is designed specifically for those who may not want to teach Reiki, but who are interested enough to take Reiki to its final level, i.e learning how to do an attunement, and to receive the Master's symbol.
The Master's symbol is also known as the symbol for transformation and is a very powerful tool for personal growth. Most people experience huge shifts of consciousness after the class. It allows you to truly step into the mysteries of Reiki, and although it may not necessarily explain the attunement to you, it will certainly give you an incredible experience of it. Essentially it is about letting go, trusting, and most importantly, self-belief.
As well as preparing you for the rest of the Master training, this module works on raising your energy vibration, understanding your own power through developing your intuition, as well as becoming familiar with the attunement process and how to best utilize the Master's symbol. This is an ideal workshop for those wishing to advance their Reiki learning but who are not planning to teach Reiki at this point.
The workshop will cover :
• Master's symbol and uses
• Heart attunement
• Minor chakra attunement
• Using the Master's symbol in sending and healing
• Professional Healing and moving into Master energy
Prerequisites:
1. You must have done Reiki level 2 with a Reiki Centre trained Reiki Master.
2. You must have completed Level 2 at least six months previously.
3. You must have completed the Homework.
Please note Reiki Level 3 is about transformation – it can be extremely challenging for those who have not mastered the Reiki Level 2 techniques. The homework is specifically designed to help you get ready, please do not underestimate the energy shift at this level.
Students from other teachers (Lineage Usui/Hayashi/Takata)
For the Level 3/Masters training you need to have a strong alignment and foundation with the lineage of Reiki we teach at ReDefine Wellness. You will need to retake level 1 & 2 before you can be eligible for Level 3. If you have your Level 1 and 2 Certificates, you are entitled to a 25% discount for the classes.
Students from other Lineages (USUI) or other Reiki Traditions
If you are switching from a different system of Reiki, or have been trained in a lineage that is not Usui/Hayashi/Takata, please note that you will need to begin at Level 1.
Any student from a different Reiki teacher is welcome to contact Pooja @ +65 97276181 if they would like to be considered for Reiki 3 Workshop.
Workshop Schedule (Singapore Time) : 30th January to 1st February 2023 @9am - 5pm
Workshop Fees : S$850
Workshop Venue : ReDefine Wellness @ 333B Beach Road, Level 3, Singapore 199563
For any additional questions or information, please contact Pooja at +65-97276181 or pooja.arora@redefinewellness.asia
For more details and information on workshops and classes schedule, please visit our website : https://redefinewellness.asia/view-schedule/
By registering for this event you agree with our Terms of Service (https://redefinewellness.asia/terms-or-service/) and Privacy Policy (https://redefinewellness.asia/privacy-policy-3/). You also give us permission to reach out to you for this or similar events. You can always change these permissions by letting us know at info@redefinewellness.asia.