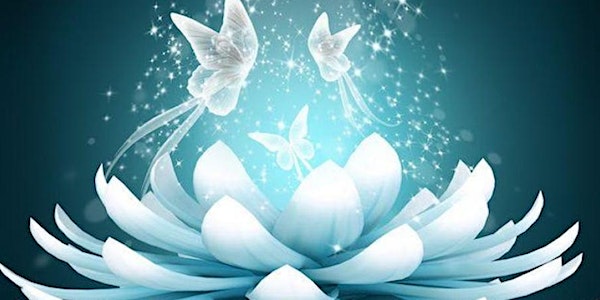 Usui Reiki Master Teacher Training
Usui Reiki Master Teacher Training
Date and time
Mon, 26 Jun 2023 09:00 - 13:00 +08
Location
ReDefine Wellness 333B Beach Road Singapore, 199563 Singapore
Refund Policy
Contact the organiser to request a refund.
Eventbrite's fee is nonrefundable.
About this event
https://redefinewellness.asia/courses/usui-reiki-workshops/#Teacher%20Training-4
Reiki Master's Teacher training is an enormous personal commitment, both in terms of the actual deepening of your knowledge of Reiki, but also as a pathway to personal growth. Most people find Master's training immensely rewarding but few complete the training without facing some challenges. You need to be prepared to be open minded, committed, and willing to spend the time required for your growth.
Reiki Master training is open to students who have done Reiki Level 3 with Redefine Wellness or any Reiki Center Teacher.
Please note that Master's training is not automatic on completion of all previous levels and we reserve the right to decline training you if we feel you are not ready.
The training is comprised of three workshops at the beginning, middle and the end of the process with regular assignments and homework due in between. The entire process is designed to take 6 months but can take longer depending on your individual journey.
There are three gatherings you need to attend to learn the attunements and discuss the assignments. The gatherings are also important transmissions of Reiki energy as well as helping you to bond as a peer group of Teachers.
The Level 1 Workshop: We gather at the beginning to learn the Level 1 attunements as well as to align our energies for the Master process. This workshop also allows us to discuss in more detail the homework and assignments as well as answer any teaching questions.
The Level 2 Workshop: We gather to check-in during the middle of the process and to learn the Level 2 attunements. We also discuss the art of offering Reiki professionally and how we can build our energy and momentum to attract more study.
The Level 3 & Ceremony Workshop: This is the closing ceremony. The Master's attunement is taught and the Master Ceremony is carried out signifying your completion to Reiki Master Teacher. You need to have completed all the homework and assignments to attend.
Self-study(in-between): In between our gatherings there are assignments to be done over 5-6 months of self-study and discovery. This includes a range of personal journalism, audio talks, case studies and practicals. This is a very intense period of personal growth and stepping into your power as a Reiki Master.
Any student from a different Reiki teacher is welcome to contact Pooja @ +65 97276181 if they would like to be considered for Reiki Master Training.
Workshop Schedule (Singapore Time) :
Module 1 : 22nd to 24th March 2023 @9am - 1pm
Module 2 : 26th to 28 June 2023 @9am - 1pm
Module 3 : 9th to 11th October 2023 @9am - 1pm
Workshop Venue : ReDefine Wellness @ 333B Beach Road, Level 3, Singapore 199563
Workshop Fees (Module 1, 2 & 3) : S$2550
For any additional questions or information, please contact Pooja at +65-97276181 or pooja.arora@redefinewellness.asia
For more details and information on workshops and classes schedule, please visit our website : https://redefinewellness.asia/view-schedule/
By registering for this event you agree with our Terms of Service (https://redefinewellness.asia/terms-or-service/) and Privacy Policy (https://redefinewellness.asia/privacy-policy-3/). You also give us permission to reach out to you for this or similar events. You can always change these permissions by letting us know at info@redefinewellness.asia.
About the organiser
Pooja Arora, co-founder of ReDefine Wellness, and is also a Reiki master teacher, Yoga Instructor, Silva Method Instructor (dynamic meditation), Ayurvedic Diet and Lifestyle Counsellor, Hypnotherapist, Inner Child Integration Therapits, Past Life Regression Therapist, Wellness Coach and a Meditation Guide.
She stumbled upon the path of alternate therapies like Meditation, Yoga, Silva Method and Reiki, after a debilitating illness in her early 20s and it had an life-changing impact on her. She passionately believes they can be of benefit to countless individuals in need of physical, emotional and spiritual healing. Her journey has led to the creation of ReDefine Wellness and she is continuing this journey to learn about alternate therapies, absorb and share with others.
She is also an engineer & an MBA and Marketing specialist with 12+ years of international marketing experience, working with companies like P&G and Unilever.