Utopia(s) at The Art Passage by Knakorn Kachacheewa and Vani Hidayatur Rahman
About this event
Utopia(s) brings together the vision of two distinctive artists, and this fusion within the exhibition creates a platform that allows us to look at our society from a different perspective. Dreaming of other possible worlds, the artists offer glimpses into imaginary alternative universes, a welcome sight for eyes made sore by our urban pandemic society.
Thai artist, Knakorn's works creates surreal scenes of graceful subjects that are reminiscent of nude Classicism and unique juxtapositions from Surrealism. They depict aspirations for a better life, forcing the viewer to confront and rethink their existing notions of love, happiness, and success. The artist dreams of a better world using palettes of pinks and blues, allowing the viewer to rediscover what it means to be living in our current society.
Indonesian artist, Vani's complex and symbolic work reminds us that we reach new heights as a society when we are able to balance progress and modernisation with the preservation of our environment. Silver-award winner of the UOB painting of the year in 2017, the artist makes use of his intricate technique to detail the inner workings of society, and to illustrate how the contribution of each common worker matters to create something we can all be proud of.
From June 1st to July 31st, catch the art showcase titled Utopia(s) along The Art Passage, in Raffles City Singapore Level 3 walkways, by crowd favourite restaurants Mikuni and Szechuan Court.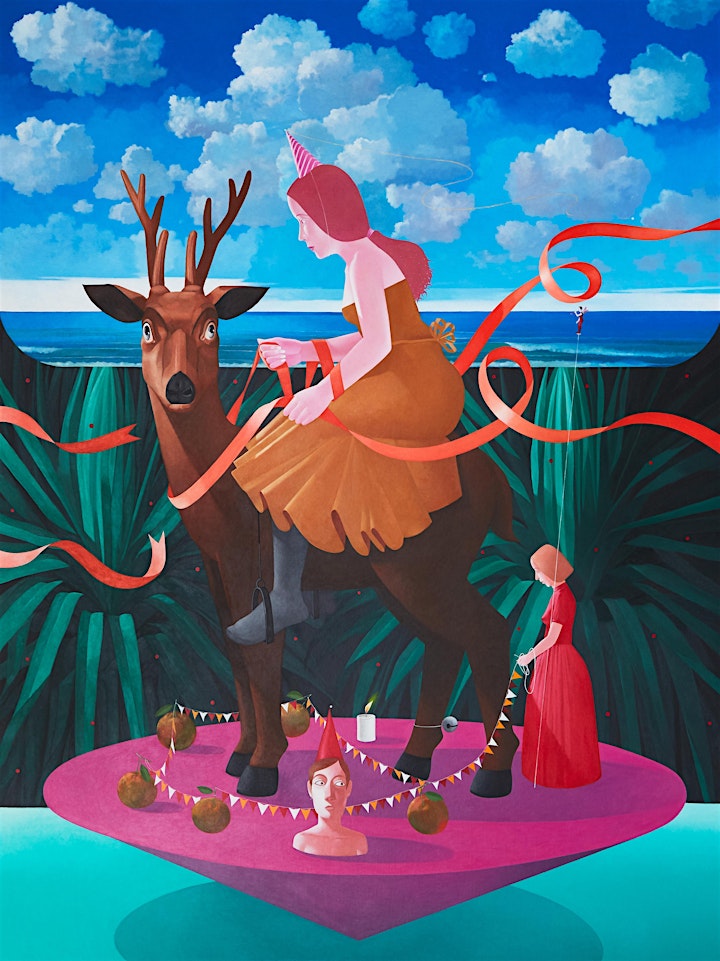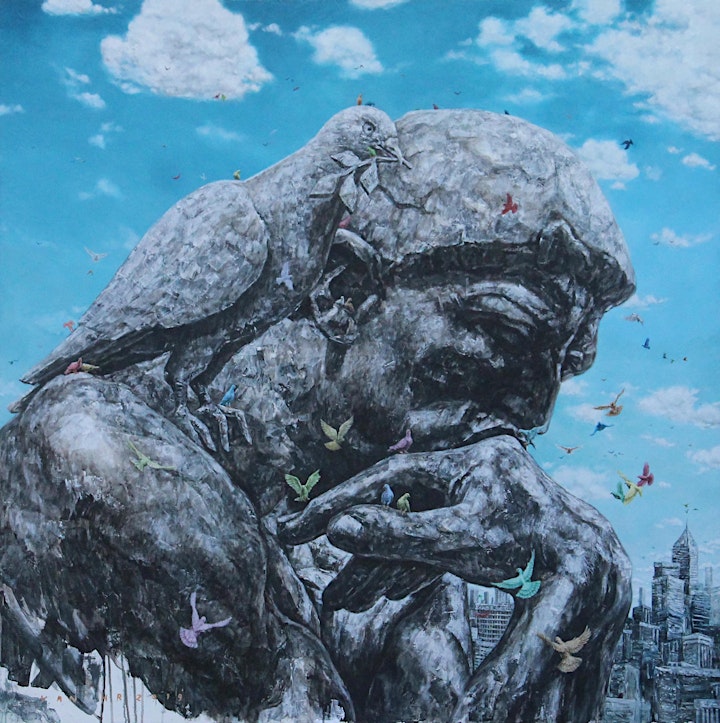 Organiser of Utopia(s) at The Art Passage by Knakorn and Vani
Ode To Art is a leading Singapore contemporary art gallery, representing an international and local spectrum of artists with diverse collections of sculptures, photography, paintings, and art installations. The gallery houses some of the most distinguished names in contemporary art in the likes of  Fernando Botero, Lee Jung Woong, Lim Tze Peng, Chen Wenling, Gao Xiao Wu, Mauro Perucchetti, and Qin Feng. 

Ode To Art is also active in the development of emerging artists from various genres of visual arts. The versatility and depth of Ode To Art's collection has created a dynamic environment for collectors and visitors alike. Through its art consultancy services, insights on the art market, regular art talks and exhibitions, Ode To Art invites you to join in its love for contemporary art.