Come and get into the month of love by spending 2 hrs with me in learning how to macrame heart coasters.
About this Event
What you will learn:
- Basic knowledge of macrame knots
- Lark's head knots
- Square knots
- Double half hitch knots
- Basic macrame skills in tying of knots
- How to form the heart shape
- Macrame tips
Suitable for ages starting from 16 year olds and above.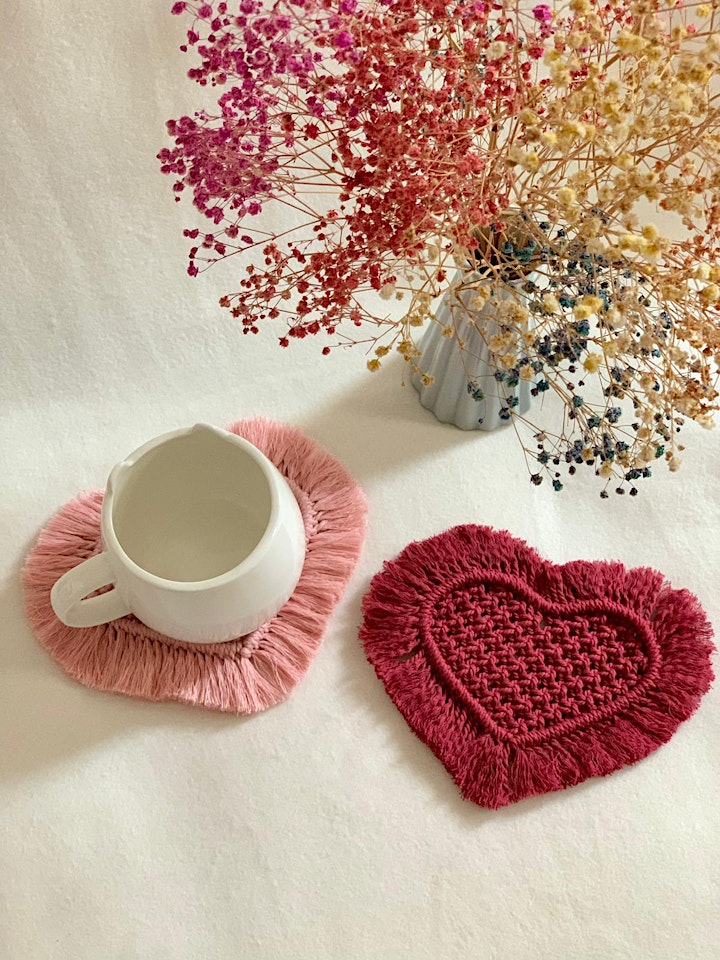 What to expect from the class:
Guidance from Melissa with knot by knot process and basic knowledge and skills of tying knots
techniques. Spread the love! - Learn to make and give handmade gifts for this Valentine from this
workshop to your loved ones or girlfriends! At the end of the workshop, you will get to take home
the item with you.
All Materials will be provided:
1. Macrame ropes
2. Wooden stick
3. Cork board
4. Pins
5. Scissors
6. Bush/ Comb
7. Brown paper bag (to keep your item to bring home)