Valentine's Day with Sound Immersion
About this event
Come celebrate this Valentine's Day with heart warming Sound Immersion
A Sound Immersion relaxes the body & promotes deep meditative and rejuvenating states. While reclining and breathing slowly your body is immersed in a bath of SOUND.
The healing vibrations pass through our bodies, opening blockages, allowing our minds to quiet down.
This sound experience functions as a tune-up for the body, where soundscape created by healing instruments will be used to attune your body. Sound has the profound ability to restore and harmonize the body on a cellular level. The resonant tones of the singing bowls calm the overactive mind into alpha and theta brainwave states. These frequencies access the subconscious, bring about deep insight, creativity and spiritual awareness.
Sound healing works on the principle that everything in our universe is energy which has a vibration. Everything in existence with the universe is in a vibrational state.
6 main ways that sound healing works:
Triggers Relaxation Response
Releases Suppressed Emotions
Balances Bio-Sound Field
Entrains Body / Emotions
Transforms Beliefs
Engages the healee
Sets Intentions
Wear comfortable clothes to stretch and lay down. Yoga Mat and blocks are provided, but you're welcome to bring your own or towel to lay over. Bring an open heart.
Location: 34 Upper Weld Road, #02-01.
Nearest MRT: Jalan Besar (DT22) OR Rochor (DT13) (Downtown Line)
Exit B from Jalan Besar
Exit B from Rochor
Few minutes walk from both MRT
The door at the ground floor is unlocked 10 minutes before the session. Push the door and walk up to level 2.
Payments and registration
We also accept payment via Paynow and/or bank transfer. If you prefer to pay via Paynow and/or bank transfer, please write to harmonicspacesg@gmail.com to complete your registration and reserve your spot.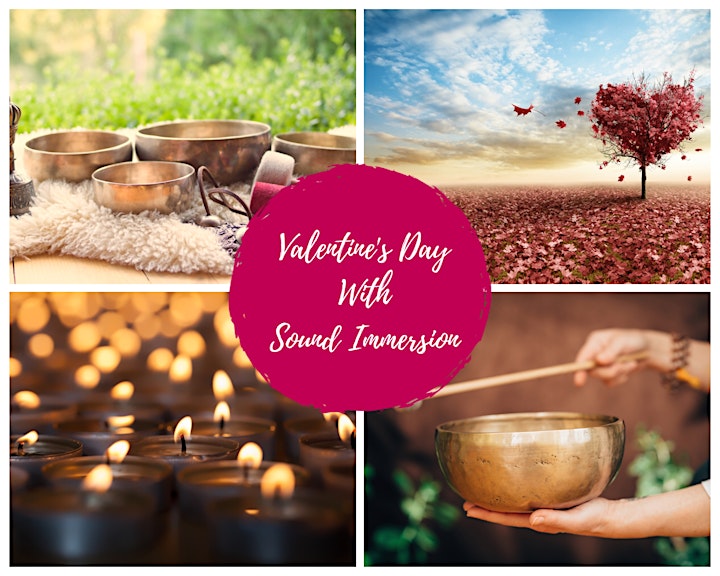 Organiser of Valentine's Day with Sound Immersion
MY PERSONAL AWAKENING…
I experienced my first taste of yoga while working for a high stress corporate trading company where I began my training as a yoga therapist.
Through years of continuous training in the same field, it set me onto a path of questioning the nature of existence and realms of reality beyond our understanding of life.
Since then my path has evolved beyond yoga study toward more holistic healing work.
I have spent the last few years engrossed in the disciplines of Reiki Healing, Sound Healing, Yin Yoga, Yoga Therapy, Meditation and Tantra.
It is through this research that I began to identify a connective commonality between these modalities and their energetic footprint on our bodies.
The goal is to grow so strong in the inside that nothing on the outside can affect your inner wellness without your conscious permission.
I inspire to share the tools and practices I have gathered to help you find balance grounding and provide a safe space for your well being.