Sales Have Ended
Ticket sales have ended
Hi love, Congratulations! Welcome, you are in! A receipt for payment will be sent separately. You just made a decision that could be potentially life-changing! You now have access to an event packed with the information you need to find your Passion and Purpose and make a Profit in your Mompreneurship Journey. All of our past attendees are in our WOMEN CHANGEMAKERS NETWORK and you would love to join them to too! Head on over now, join and introduce yourself to everyone. JOIN WOMEN CHANGEMAKERS NETWORK NOW! https://bit.ly/WCNtelegram We can't wait to meet you and learn about your goals to change your future! Welcome to Virtual Mompreneurship 4.0 Workshop 2021! With Love, Kenneth Choo
Sales Have Ended
Ticket sales have ended
Hi love, Congratulations! Welcome, you are in! A receipt for payment will be sent separately. You just made a decision that could be potentially life-changing! You now have access to an event packed with the information you need to find your Passion and Purpose and make a Profit in your Mompreneurship Journey. All of our past attendees are in our WOMEN CHANGEMAKERS NETWORK and you would love to join them to too! Head on over now, join and introduce yourself to everyone. JOIN WOMEN CHANGEMAKERS NETWORK NOW! https://bit.ly/WCNtelegram We can't wait to meet you and learn about your goals to change your future! Welcome to Virtual Mompreneurship 4.0 Workshop 2021! With Love, Kenneth Choo
VIRTUAL MOMPRENEURSHIP 4.0 WORKSHOP - SEPT 2021
About this event
If you're a mom, you love your kids and you want to give them the best future possible. But how can you do that when you're stuck in an unfulfilling job?
Many mothers are turning to entrepreneurship as a way of staying at home with their children and also earning money. With the rise in technology, it's easier than ever for moms to start an online business that can help them maintain work-life balance while still making enough income if they want or need to stay home full time.
The good news is, there's a way out! Mompreneurship 4.0 workshop will show you exactly how to turn your passion into profit by creating a business around it. And we'll even help with getting started!
We're hosting an upcoming workshop and we'd love for you to attend. Here's why:
1) Business is booming - there are more opportunities than ever before!
2) You can do it from anywhere - no need to relocate or quit your job!
3) It's never been easier - with ecommerce marketplaces like Amazon, Shopify and Shopee opening up new opportunities every day, anyone can be successful online!
WHO SHOULD ATTEND THIS WORKSHOP?
Startups by home-based mothers

Mompreneurs at the growth stage

Mompreneurs working and running businesses with teams and infrastructure

Mothers with babies or school going kids who want to pursue their passion and monetize from it.

Mothers who are the sandwich generation between kids and elderly who want to build a legacy for their children 

Mothers who want to balance both their business and motherhood

Working mums/Single mums who are struggling in their day job and parenting their children

Women Entrepreneurs who are looking to start a business or to grow your business to the next level
[Virtual Mompreneurship 4.0 workshop - Sept 2021]
Date: 25th Sept 2021 (Sat)
Time: 8.30am to 6pm
In this workshop, you'll learn the fundamentals of business and how to apply them to your life as a mompreneur. You'll also get an opportunity to network with other like-minded moms who are eager to grow their businesses and create a better future for their children's children.
This 1 day workshop is designed specifically for women who want to build their own business from home - even if you have no experience with digital marketing, let our speakers show you how easy it is to get started and have a business that grows for you!
Click here to learn more about this Virtual workshop and reserve your spot today!
https://www.mompreneurshipworkshop.com/
[GENERAL ADMISSION TICKET - Benefits]
- Full Day Access to 25th Sept 2021 (Sat) LIVE Broadcast only
- Q&A Session with the speakers
[GENERAL ADMISSION TICKET - Highlights]
- Bonus 1: "FB Live Tips For Business" Masterclass worth $397
- Bonus 2: "How To Run An Effective & Engaging Online Virtual Event using Zoom" Masterclass worth $397
- Access to Mompreneurship 4.0 Workshop Networking Platform
- The event will be held in English.
Note: 1st 20 Early Bird General Admission Tickets registered participants will receive a special gift worth USD97 each.
[VIP ADMISSION TICKET - Benefits]
- Full Day VIP Access to 25th Sept 2021 (Sat) LIVE Broadcast & Replays (ready in 2 weeks after event)
- Q&A Session with the speakers
[VIP ADMISSION TICKET - Highlights]
- Bonus 1: "FB Live Tips For Business" Masterclass worth $397
- Bonus 2: "How To Run An Effective & Engaging Online Virtual Event using Zoom" Masterclass worth $397
- Access to Virtual Mompreneurship 4.0 Workshop 2021 Network & Mingle Session
- Access to Mompreneurship 4.0 Workshop Networking Platform
- 6 months Mastermind Session worth $1,200
- 1 session of 1-to-1 Deep Dive Discovery Call with Kenneth worth $3,000
- 1 Physical Autographed Copy of Mother Industrialist book with personalised message worth $45 including FREE postage
- 1 Digital Downloadable Copy of Mother Industrialist worth $20
- Unlimited Email Support for 6 months worth $198
- The event will be held in English.
Note: 1st 3 Early Bird VIP Admission ticket registered attendee will received a FREE gift worth USD1997.
Note: This is a ticketed event so please sign up for a ticket to reserve a spot now!
*Early Bird Tickets will be valid till 11th Sept 2021, 2359hrs
** 1st 20 registered attendees will receive a special gift worth USD97!
SPEAKERS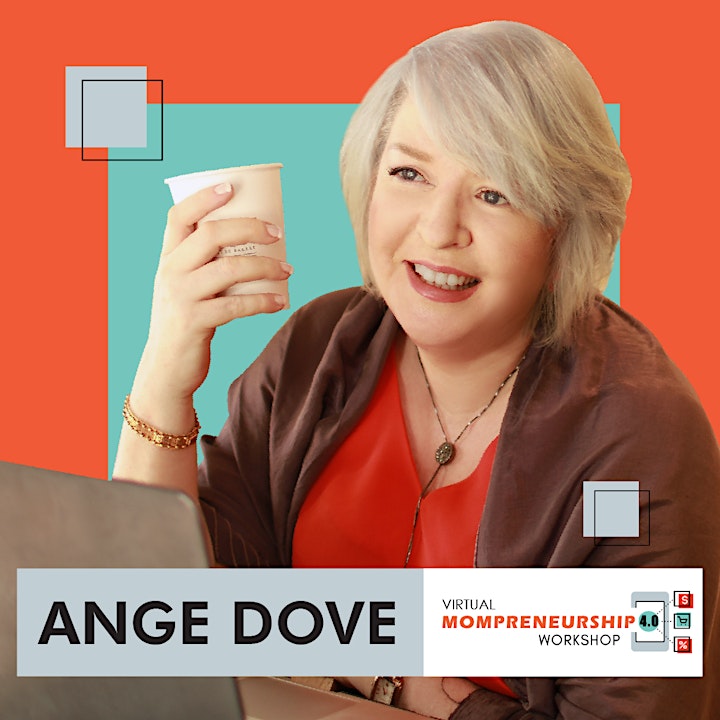 Ange Dove
The Work From Anywhere Mentor | Business Owner 20 Years | Author | Podcaster | Coach
Ange Dove helps working professionals leave the 9 to 5 and run their own business around their lifestyle, charge their worth and manage it all with easy tech so they can work from anywhere.
Ange is an author, professional copywriter and founder of Singapore first and longest-standing copywriting agency Proof Perfect. From the UK, Ange moved to Singapore nearly 30 years ago to teach English for 18 months and never left. Today her agency provides content writing services to MNCs, SMEs and government agencies for the purpose of improving their presence online and contributing thought leadership and trust pieces to their target audiences.
Having served business owners for nearly 30 years, Ange started to recognise common branding and marketing problems that they were all facing and is now dedicated to helping business owners to take control of marketing their business through her online training portal MarketSMART Learning Hub and her proprietary 3-step system Get Ready, Set Seen, Get Business.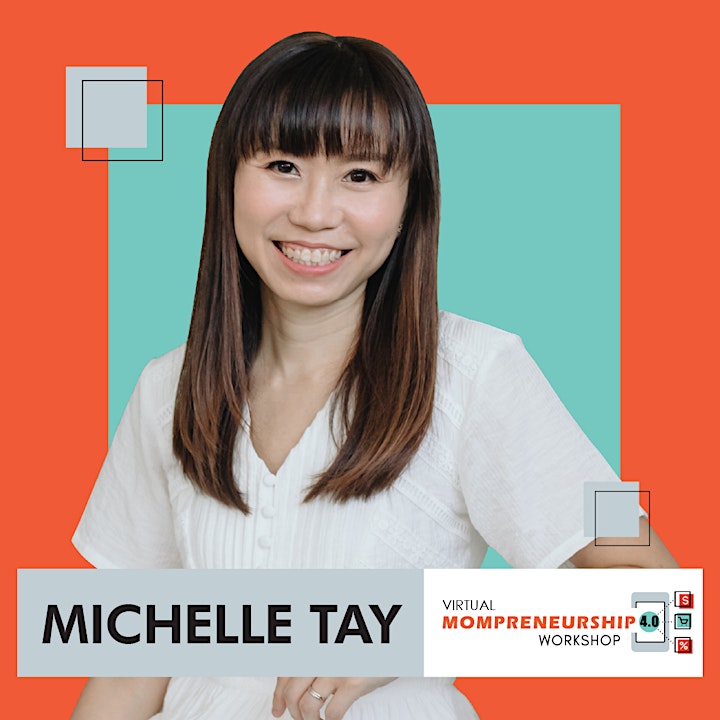 Michelle Tay
Entrepreneur | Co-founder of @LoveBondsSg
Michelle is a co-founder of @LoveBondsSg. Together with Serene (co-founder), they empower parents to have meaningful conversations with their children to strengthen bonds in the family.
They curate quality children's storybooks and magazines that teach about values, and produce conversation guides to encourage parents to have meaningful conversations with their children.
Love Bonds also conducts brush calligraphy and painting workshops that encourage parent-and-child bonding. Through these specially designed workshops that are infused with doses of parenting inspiration, they seek to empower parents to impart essential soft skills to their children so that they can see a generation with a strong moral character compass.
Michelle is a creative director, wedding photographer and an entrepreneur who loves all things beautiful. She finds joy in capturing precious moments of couples and families because these memories allow them to connect with their future generations.
She is a creative mum to 2 girls (aged 5 and 3 years old) who loves painting and art and craft. She has an amazing eye for detail and she always strives for excellence in her final products. Armed with her training in Visual Communication Design at Lasalle College of the Arts, she marries her understanding of design to existing works of art that truly touch the heart.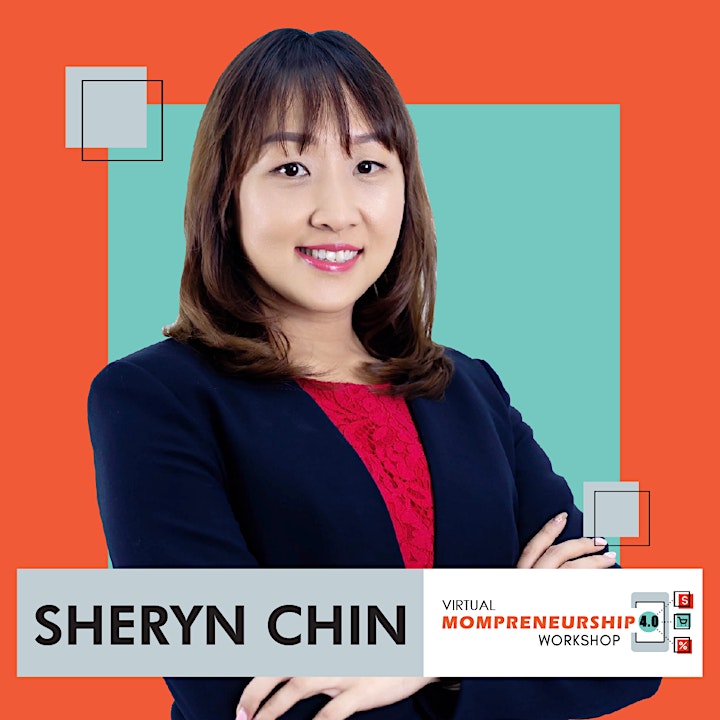 Sheryn Chin
Founder of Kait Lifestyle Store | Shopee Xperts & Shopee Certified Trainer
Sheryn has 10 years of experience in Brand Management & Marketing in the retail industry, in addition to her 6 years of experience in E-commerce. She is the Founder of Kait Lifestyle Store, a baby food specialty store, retailing more than 100 brands and 2000 products. Also importer and distributor of multiple baby food brands. Kait Lifestyle Store expanded from online to offline, she understand the importance and balance of O2O commerce. She is the Founder of Omnify Brand, an E-commerce agency which does E-commerce consultancy and assist Brand owners to setup & manage their E-commerce stores. She is also a Shopee Xperts, Shopee Certified Trainer. On top of all the above, she is also a single mother to a 7 year old daughter, Kait.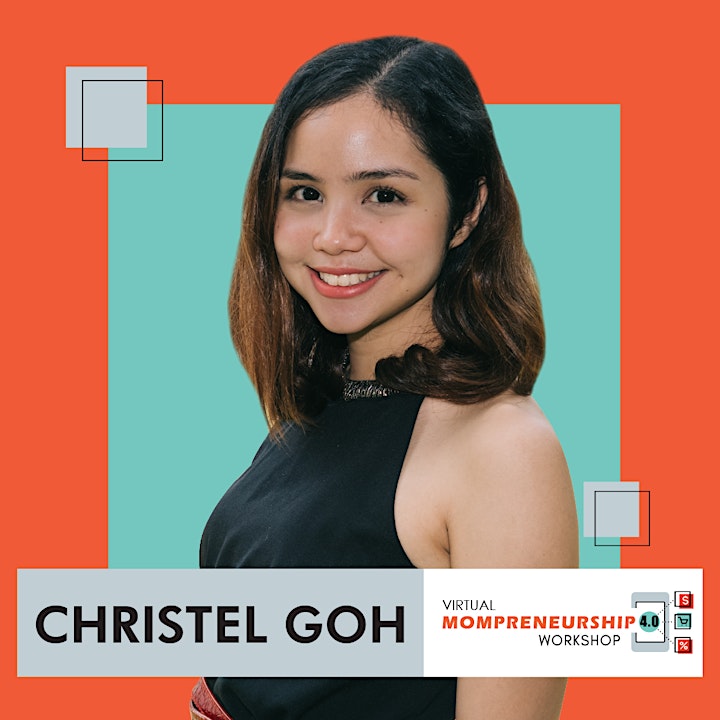 Christel Goh
Founder of Grow Public Relations
Christel Goh is the founder of Grow Public Relations. Christel brings a decade of agency and in-house communications experience to her clients. She leads a team to raise the reputations of venture-backed start-ups and SMEs through media publicity and awareness among key opinion leaders.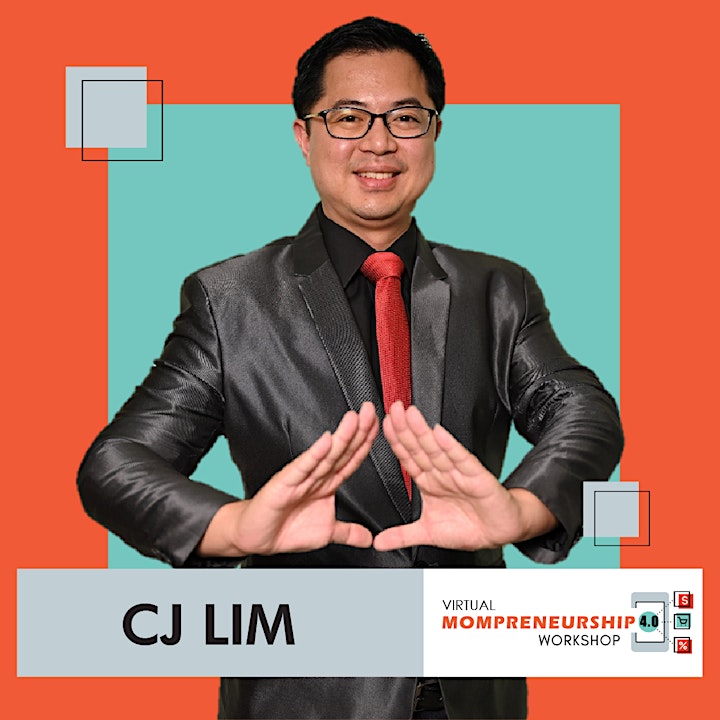 CJ LIM
Co-Founder of Powerpreneur | Managing Director of Ace Edupreneurs Sdn Bhd
Certified Financial Literacy Trainer , OTP Fáy András Foundation, Budapest
Speaker at Education Summit 2020
Speaker at Global Entrepreneurship Week Malaysia 2020
Certified NLP Practitioner, American Board of Neurolinguistic-Programming (ABNLP)
Managing Director of Ace Edupreneurs Sdn Bhd
CJ is very passionate about educating the young to discover their success paths. Throughout his 11 years of experience in the education industry, engaging with over thousands of students, one of his discoveries is that there is an important subject that schools do not teach – Financial Education.
With this discovery, he co-founded the Powerpreneur Program and for the past 9 years, he has been on a journey of empowering the young with relevant entrepreneurial skills and financial knowledge with the hope that as they grow up, these skills and knowledge will serve them and their families well.
He wishes to create over 1,000,000 young future leaders around the world through the Powerpreneur Program.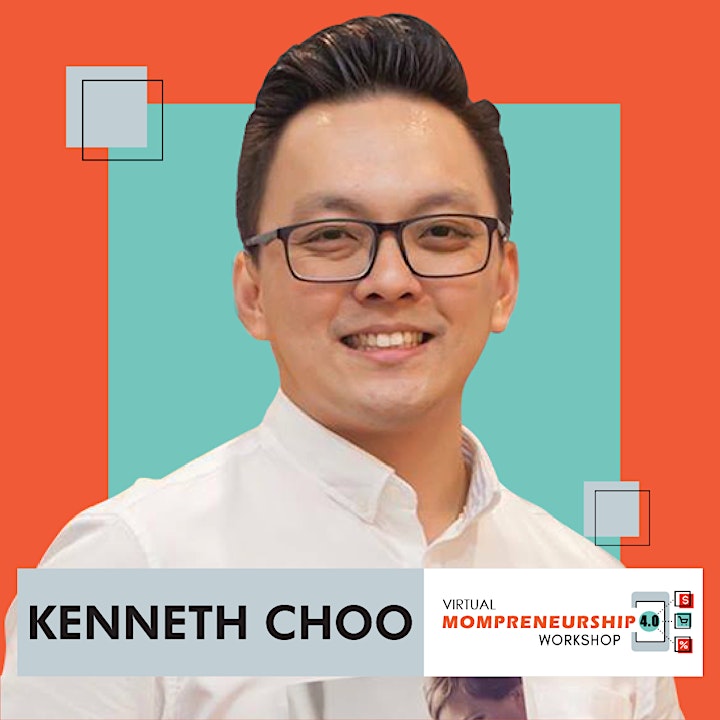 Kenneth Choo
Author of Mother Industrialist | Podcast host of Mompreneur Space Pod | Founder of Mompreneur Space | Entrepreneur
Kenneth Choo is the author of Mother Industrialist - Perfecting the Balance between Motherhood and Business Success. He has been working with mompreneurs for 14 years in areas such as advertising, media, sales & marketing; he's also an entrepreneur himself.
He hosts and speaks on Mompreneur Space Live Show: a podcast about entrepreneurship just for moms! Kenneth believes that Women are Changemakers of the New Economy because they're towering strengths at home and work--and needs more support to become greater changemakers themselves (using their skills).
His vision is to empower every woman in the world with the skills, mindset, knowledge, resources and community to thrive, profit and sustain herself and her family--and build a greater world with love, compassion & empathy.
Organiser of VIRTUAL MOMPRENEURSHIP 4.0 WORKSHOP - SEPT 2021
KC Creative Marketing Pte. Ltd. provides affordable and professional creative marketing solutions for businesses of all shapes and sizes.
We offer and specialize in Branding, Marketing, and Content Creation.
We also offer affordable photography & videography services for both your corporate and personal events.

Using creative concepts, fresh ideas and innovative solutions we will provide your business with a professional service that is second to none.
We believe in empowering Startups & SME companies with the skills & knowledge through our workshops and networking events to help them in their business.
P.S. KC Creative Marketing Pte. Ltd. is the official organiser & marketing agency for Mother Industrialist's events & workshops.