Learn and experience how to build your pitch deck and pitch the right way
About this Event
Pitching Workshop
It is important to understand what investors are looking for in a pitch, how to ensure all key elements are presented, the flow of a good pitch presentation and basic presentation skills that allow presenters to be confident, clear and concise. Good ideas are only as good as its creator's ability to communicate them.
A startup founder has the crucial responsibility of not only kickstarting their enterprise but delivering strong, persuasive and visionary communication. This is especially important when looking to fundraise, as part of a persuasive pitch is compelling visuals that deliver clear messaging. Hence, the proposal of the program of 'The Art of Pitching'.
Come and join this 1.5 days Pitching workshop and able to pitch in real experience pitching stage!
Learning Objectives
Be exposed to good pitches that have raised
Understand the 12 key elements of a good pitch deck and how to build it
Developing a pitch-ready Fundraising Deck
Be able to complete a 5 minute pitch
Handle Q&A like a pro
Practice pitching to real-life investors and get feedback
Key Competencies
Throughout the sessions, participants will gain overall knowledge on:
Story Telling presentation skills
Business Communication skills
Creativity and Innovation wording skills
Pitching in a short period of time of 5 minutes 
Brief Outline
Pre-Class: Watch the video & Build Lean Canvas
Day 1: Focus on Pitch Deck
Day 2: Focus on Pitch
AGENDA
9.00am - 10.00am : Presentation at 0 Hour
10.00am - 11.00am : Introducing the 5 Minute Pitch
11.00am - 12.00pm : Creating Your Pitch Online with Lean Canvas
12.00pm - 1.00pm : Lunch Break
1.00pm - 3.00pm : The Anatomy of a Pitch Deck
3.00pm - 4.00pm : Build Your Deck
4.00pm - 5.00pm : Build Your Deck & Pitch v.1
DAY 2
9.00am - 1.00pm
The Elements of a Pitch
The Presentation Formula
Deck Building Tips
Be Q&A Ready
Virtual Pitching Elements
Wrapping it Up
Checklist of What Investors Look For
Building the deck
Now, Pitch!
3.00pm - 5.00pm : Grill or Chill #October *Final Pitching Session*
WHO SHOULD JOIN
Early-stage Startups
Product & development stage startups
Aspiring Entrepreneurs
Innovative Entrepreneurs
TRAINER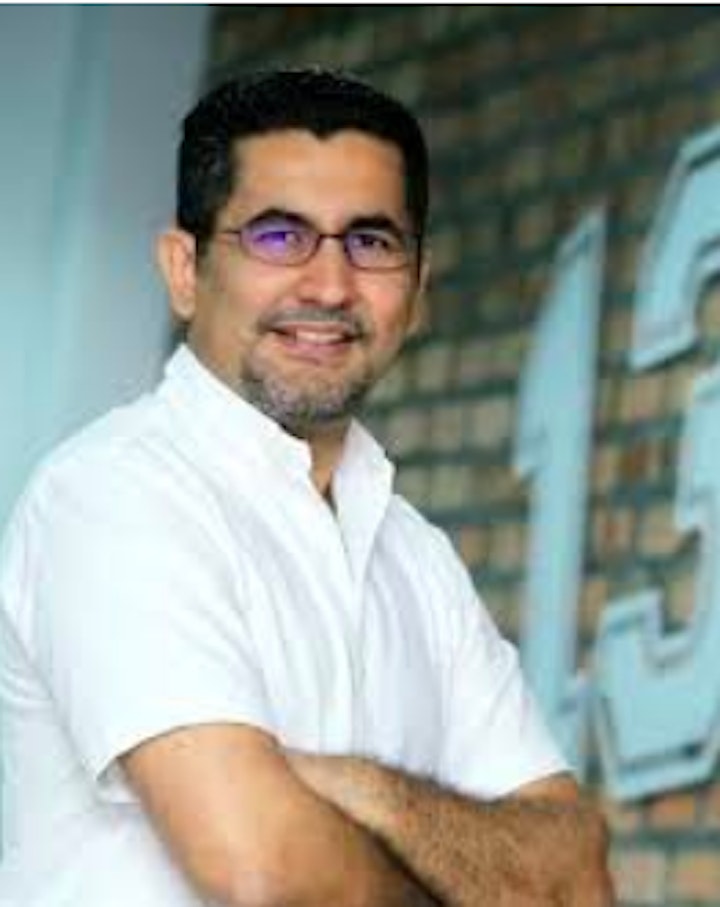 Bikesh Lakhmichand, CEO of 1337 Ventures
Bikesh Lakhmichand holds a Bachelor of Science (Hons.), Computer Science from the notable Universiti Sains Malaysia in the year 2000. Being an HRDF Certified Trainer backed with 15 years of training experience, Bikesh's area of expertise surrounds investing, startups, strategy, digital transformation and design thinking.
Parts of his accomplishments are known through the creation of ideas, people and money slide deck using teachable technology, why design thinking video, lean canvas tool demo video, Astro Awani talk on meaning of scalability, Digital News Asia article on corporate-startup collaborations.
Currently, Bikesh is the CEO of 1337 Ventures which is an early stage investor in new and existing start-ups. All 1337 venture portfolio companies benefit from a rigorous 12-week program that provides startups with access to venture and business networks, mentors and initial capital to jump-start their young ventures - known as 1337 Accelerator.
Concurrently, he is the CEO of iTrain (M) Sdn. Bhd., the country's pioneer implementer of sought-after professional education that meets industry demands. As technologies, tools, and trends evolve, the company strives to persistently update their training content to adapt to ever-changing needs and standards.
 He can be contacted at bikesh@1337ventures.net.