Event Information
Refund policy
Contact the organiser to request a refund.
Eventbrite's fee is nonrefundable.
Join us for this exciting online LIVE Visual adventure. Support your clients to re-imagine the future by drawing it out alongside them.
About this event
Visual tools create engagement and connect, invite curiosity and story, and make your learning, client facilitation, or meeting more memorable and meaningful..
Virtual Visual Facilitation Lab
3 x 120-minute Sessions
Session 1: October 27 - 10.00-12:00
Session 2: October 28 - 10.00-12:00
Session 3: October 29 - 10.00-12:00
Why visuals are important?
85% of your audience are visual thinkers. Learn to use the powerful tools of visual communication to more effectively engage your learners, team, and clients.
Benefits
People feel heard and acknowledged when they see their voices and comments reflected in the context of the overall group objectives
Visuals create a lasting and enduring tangible takeaway from the agreements and commitments from the meeting
Makes you stand out as a meeting facilitator or presenter
Invites deeper discussion and dialogue on the issues presented
Encourages big picture thinking, reducing conflict, leading to greater alignment on objectives.
Helps to create clarity and focus in multiple language environments
Visuals help to focus attention and invite participation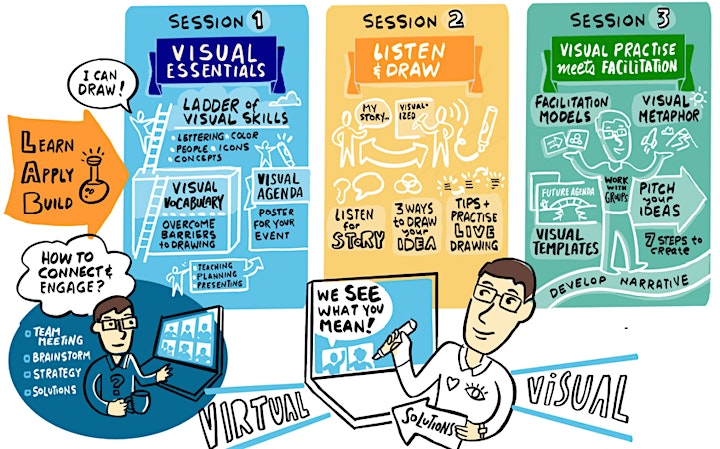 Our Approach
In this specially designed and considered series of blended trainings, we will equip you and your team with the vital skills to work, think and deliver your programs like a visual facilitator. We will teach you the essentials of how to visualise ideas, concepts and stories, to create interactive tools for your participants to harvest insights and learning, and how to listen and draw live for interactive storytelling and meaning making. These skills and tools can then be applied to the work you do before, during, and after client events.
Using the approach of LEARN, APPLY, and BUILD (LAB), in each session participants will:
(1) LEARN essential visual skills.
(2) practise and APPLY these skills, and then with interactive group work and dialogue.
(3) BUILD these tools to work in your specific client environments.
Participants will be given pre-work and specific homework to extend the learning and application and practise of tools between sessions to maximise our Zoom time together.
Session 1 objective:
Overcome your barriers to drawing and working with visual tools. learn the essential building blocks and tools for working visually, and apply these into a compelling visual poster that you can use in your upcoming client event or meeting.
In 2hrs Session 1 (Visual Essential) we will cover:
LEARN
Intro foundational elements of visual practice.
Overcome fear of drawing
How to work with groups to manage experience and expectations to working visually.
Intro to foundational elements of visual tools; lettering, color, icons, concepts.
APPLY
Increase your visual vocabulary, apply what you learn to work application
BUILD
Create your own visual curriculum poster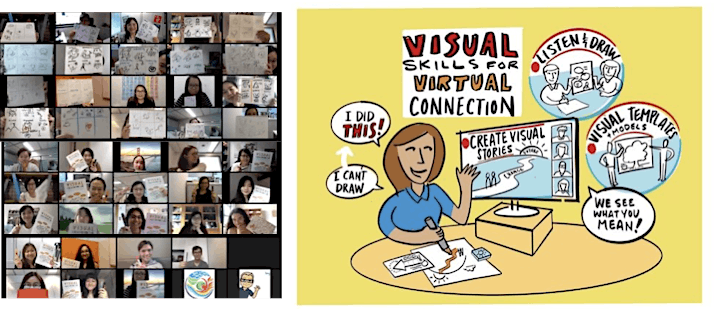 Session 2 objective:
Develop your facilitator superpower of listening & drawing. We will introduce a series of frameworks and models for listening, for representing your ideas, and for visual recording. Applying these models, you will work with a partner to visualize and map their story. we will discuss applications to your specific client work including coaching, consulting, facilitation. We will showcase a range of both analog and digital visual tools
In 2hrs Session 2 (Listen & Draw) we will cover:
LEARN:
Story listening framework
3 ways to draw your idea
Sketchnote formats
APPLY
Tips for live capture of ideas, apply what you learn into Listen and draw - role play
BUILD
Digital and analogue Tools
Session 3 objective:
When visual practice meets facilitation, we will learn about some of the frameworks for visual facilitation, and will deep dive into the tool of visual templates. We will learn how to create and use metaphors for influencing, and you will present your idea using a visual metaphor.
In 2hrs Session 3 (Visual Practise meets Facilitation) we will cover:
LEARN
Intro to Visual Facilitation frameworks
7 steps to design a visual template
How to design and create metaphors
APPLY
Visual templates to support ideation
BUILD
Use metaphor to build and present your idea
Our Facilitators
Chief Facilitator
Tim Hamons, is a visual strategist, facilitator and creativity consultant with over 20 years of experience in the corporate world, largely developing and delivering visual communication programs, creativity trainings, and facilitating events using a combination of visual storytelling, process tools, and live sketching.
Tim's passion is bringing people to a higher level of performance and purpose through innovative thinking and tools, engaged teams, and collaborative work environments. As a speaker, he uses live sketching in his presentations to frame the key messages for the audience.
Co-Facilitator
James Bishop, is the founder of Koru Consulting. He is also a facilitator, community builder, coach and virtual producer. James will be supporting the online experience with Tim. James is also a Visual Facilitator and incorporates visuals in all his work, such as with design thinking workshops, stategic planinng sessions and 1:1 and team coaching, so he will have lots of examples to draw upon for you.
James & Tim make a great combination in bringing this workshop to life, keeping the fun and engagement high, while grounding the experience in practical applications for your own work and practice.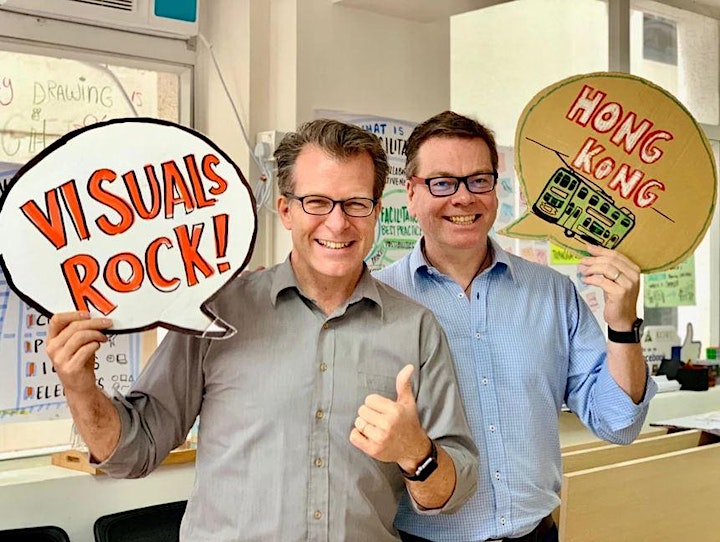 Technology Requirement
Zoom App installed on desktop/ laptop
Headset or earpiece for participants
Access to Dropbox , Youtube
Communication via WhatApp & Email
Continue learning via Facebook VFL community group
Resouce & Tools Recommeded
Starter Kit for Participants (Markers can be ordered* or self-prepared)
Neuland Guide*
Twin ONE marker (Gold)*
No. One Outliner Chisel Marker (black)*
Fine One Estatic (Black)*
BIG ONE Chisel marker (Orange)*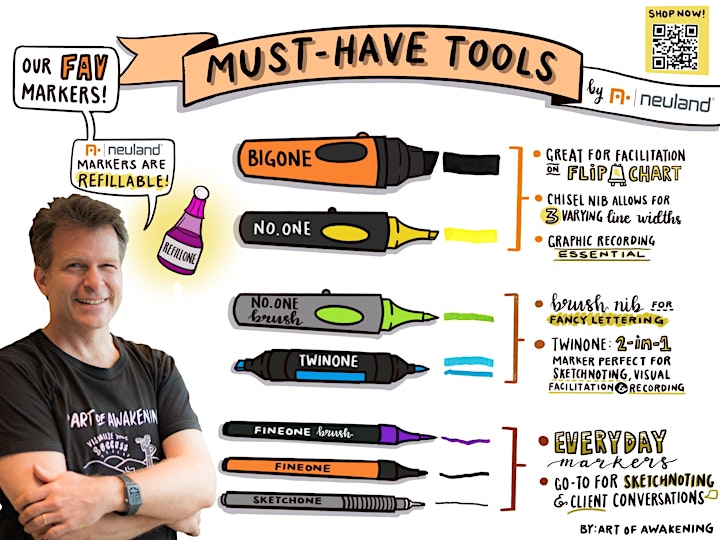 TESTIMONIALS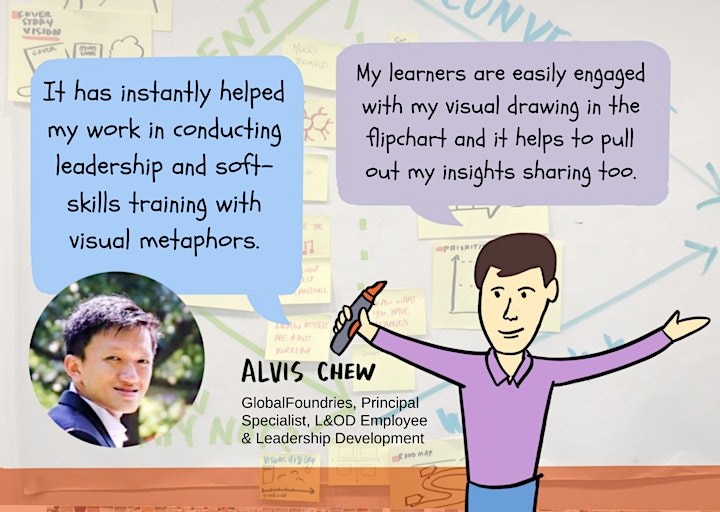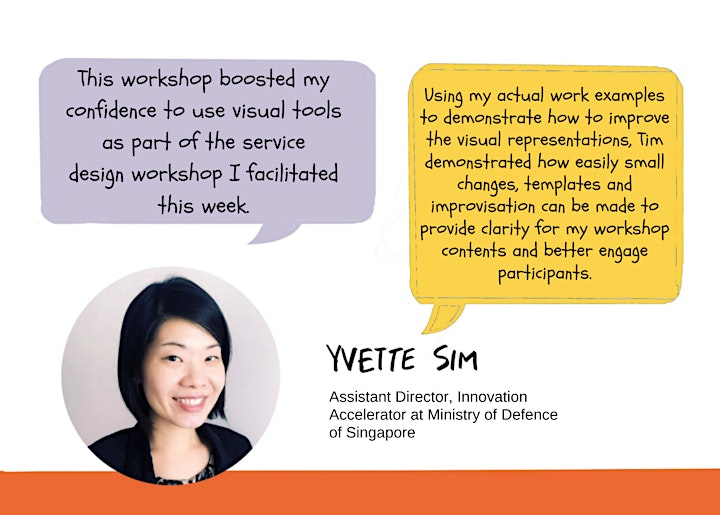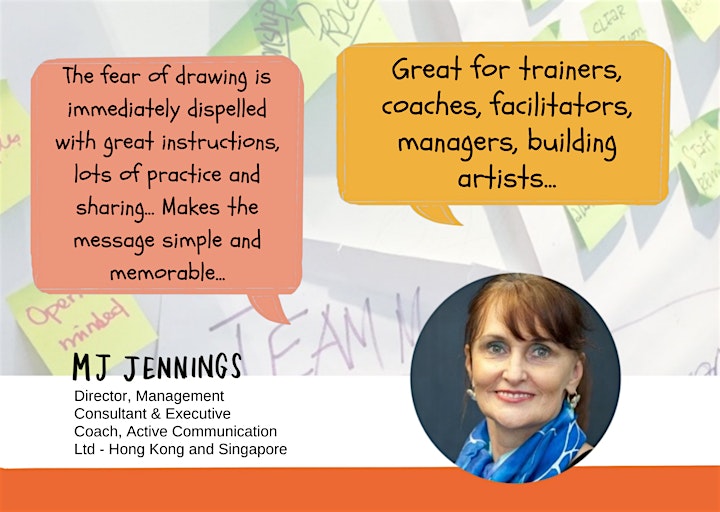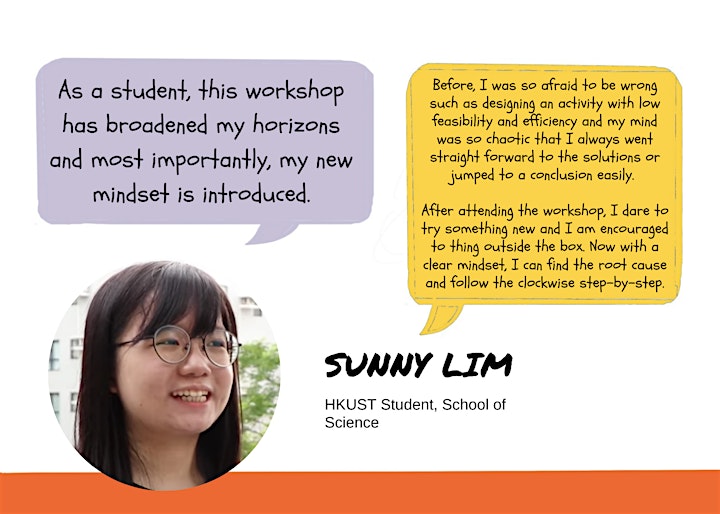 We would love to have you with us and look forward to a fun, meaningful, and powerful learning adventure!
For Enquiries:
Do contact irene@art-of-awakening.com to inquire for future Visual Facilitation Lab and other Visual Programmes.
Visual Facilitation Lab, VFL (Signature Programme)
Virtual Visual Facilitation Lab (VVFL)
Visual Recording 2.0 *NEW*
Visual Sketchnoting (Introduction)
Visual Sketchnoting (Intermediate)
Breathing In, Drawing Out (BIDO)
Previous Sessions were all SOLD OUT! Book your seats NOW to avoid disappointment
Date and time
Location
Refund policy
Contact the organiser to request a refund.
Eventbrite's fee is nonrefundable.
Organiser of Virtual Visual Facilitation Lab (LEARN . APPLY . B
Our visual thinking tools and trainings, support teams to generate more ideas, focus on the shared vision and see the big picture. We create an environment allowing participants to re-ignite and focus creativity in individuals, teams, and organizations!
Some of our Programmes include:
Visual Facilitation Lab, VFL (Signature Programme)
Virtual Visual Facilitation Lab (VVFL)
Visual Recording 2.0 *NEW*
Visual Sketchnoting (Introduction)
Visual Sketchnoting (Intermediate)
Breathing In, Drawing Out (BIDO)