A moderated discussion with some of the key stakeholders in Taiwan's film and TV industry on maximising prospects for Taiwanese content
About this event
Tune in to explore opportunities that lie ahead for Taiwan's content producers and key findings from new research titled The Economic Impact of Video-On-Demand Services in Taiwan.
Jointly hosted by MPA APAC, Taiwan Creative Content Agency (TAICCA) and SPRG Taiwan.
Welcome Remarks
Belinda Lui, President & Managing Director, Asia Pacific, Motion Picture Association
Roundtable discussion
Moderated by: Shawn Tsai / Senior Project Manager / Taiwan Creative Content Agency (TAICCA)
Speakers:
Michelle Chang / Managing Partner / Mocha Chai Laboratories
Shao-yi Chen / Director / ScreenWorks Production
David Chien / Chairman / LiTV
Sabrina Duguet / EVP Asia Pacific / All3Media
Daphne Lee / Vice President / Taiwan Mobile
Mickey Ong / SVP & General Manager / CJ ENM HK (SG Branch)
Phil Tang / General Manager / Greener Grass Production
Dennis Yang / General Manager / Studio 76
Cora Yim / Chief Content Officer / Sixty Percent Productions Ltd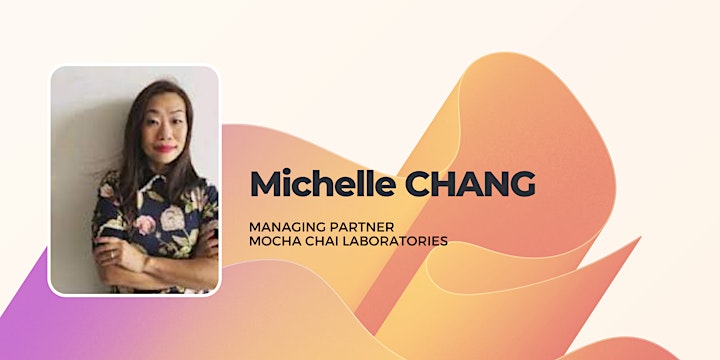 Michelle never stops pushing boundaries. From Content to Business solutions, she lives by an age-old adage, no venture no gain. Her 24-year media experience includes leadership roles in Broadcast Journalism, Marketing, Sales and Sponsorships, Network Programming and Commissioning.
She was responsible for green-lighting and managing Singapore's Free-to-Air English platforms - Radio, Ch 5, okto and MeWATCH; Notable titles include Masterchef Singapore, Singapore Idol, The Noose, Lion Mums, Code of Law, Kin, to name just a few. After two decades of network programming and commissioning, she quit the corporate culture to join Mocha Chai Laboratories (MCL) in May 2019, sensing that the time is ripe for creating original content that pushes boundaries. Within a span of one year, armed with a steely determination, her network and knowledge in Content & Business development, she managed to ink MCL's first international series production with CJ Entertainment.
Venus On Mars will be shot in Taiwan with post done in Singapore at MCL's state-of-the-art Dolby Vision and Atmos certified facility. Besides producing and developing new original IP, she is also involved in growing the company's post business. Her hands-on approach - managing the day-to-day business functions, building strategic partnerships with clients and developing unique stories is fuel for her ambition to take MCL to greater heights internationally.
Shao-Yi Chen, Senior Director of Content Production at Screenworks Asia, is in charge of film, series, and show creation, investment, and production. Shao-Yi has extensive expertise and effective practices in marketing, licensing, acquisition, financing, and OTT platform services. She is a committed professional with over 15 years of experience in the entertainment business and training in numerous disciplines.
She worked on the slate finance for New Regency's 3 Academy Award winning The Revenant (2015) and Assassin's Creed (2016), based on the video game franchise of the same name, on behalf of Catchplay, and she worked out Catchplay's financial backing to Martin Scorsese's Silence.
In terms of Asian productions, Shao-Yi was Co-Executive Producer for 20 Once Again (2015), the Chinese remake of Korean heartfelt comedy hit Miss Granny (2014). Her most recent executive produced projects include The Making of An Ordinary Woman 2 and Twisted Strings.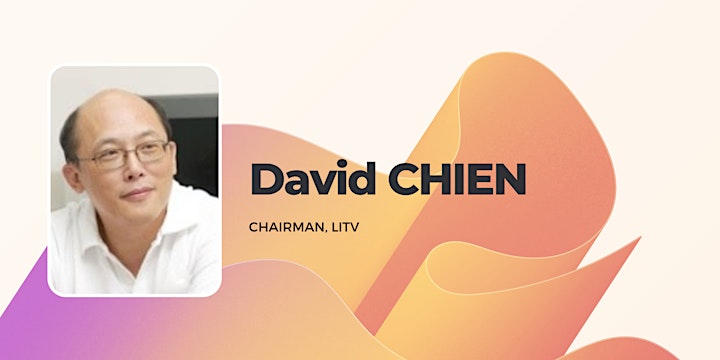 Chien Ta-wei is the CEO and chairman of LiTV, an online video service platform independently developed by LiTV Technology. With six million unique users each month and 2.5 million app downloads, LiTV offers nearly 100 local and international TV channels, as well as over 25,000 hours of VOD content.
With Electrical Engineering degrees from National Taiwan University and UCLA, Chien's technical expertise and unique career have been instrumental in LiTV's success. Originally, he specialized in integrated circuit design. He then joined Silicon Graphics Inc. (SGI), a manufacturer of workstations used to produce computer graphics. His switch was fortuitous, as it allowed him to develop in a field that would soon see unprecedented growth.
Shortly after his move to SGI, technically-advanced action movies like the Terminator franchise would become the basis for the company's big break. In 1998, Chien then joined TiVo's R&D team just as the company's digital video recorders became popular among Americans. In 2005, Chien returned from the United States as chairman of TGC, the company responsible for TiVo's expansion in Asia.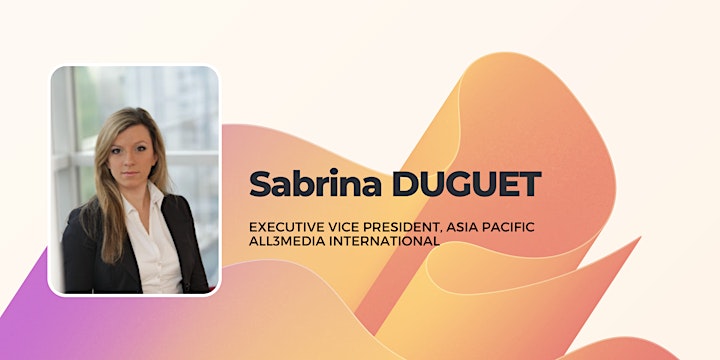 After completing her exams in one of the best Television and Cinema production schools in Paris, Sabrina went on to work in production for entertainment programmes, feature documentaries and films. Sabrina then worked and lived in the UK for nearly 11 years. She began by working within distribution for Indigo Film and Television where she was responsible for the distribution of drama series, kids programming, films and documentaries.
She joined All3Media in 2010 becoming SVP International Format Sales covering formats sales for Asia, Latin America and Central and Eastern Europe. From 2013 Sabrina was leading the format sales team worldwide as well as covering formats sales for several countries including France, Germany and Netherlands. In 2015 Sabrina was appointed EVP for Asia Pacific and in 2016 she relocated to Singapore to launch and head the Asia Pacific office for All3Media International. Sabrina's team in the region oversee the sales of completed programmes and the local adaptations of the formats to the region.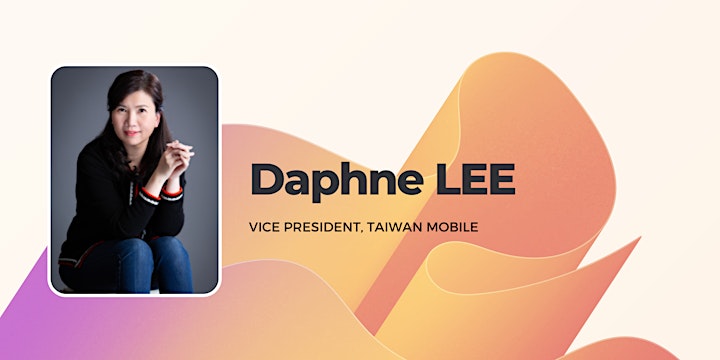 Daphne Lee is the Vice President of Taiwan Mobile and a member of the Taiwan OTT Association and the New Media & Entertainment Association's Board of Directors (NMEA). She is in charge of Taiwan Mobile's New Media Services division, which includes myVideo, MyMusic, MyBook, Gaming, and Smarter Home services, as well as Direct Carrier Billing and Telco heritage services.
She spent the previous five years at Alibaba Group, where she was the head of Taobao International Business and the APAC Regional BD & Marketing Director of Alibaba.com. She has about 20 years of experience working in the Internet industry and is passionate about it. Her prior positions include Director of Yahoo eCommerce Group and Vice President of International Relations.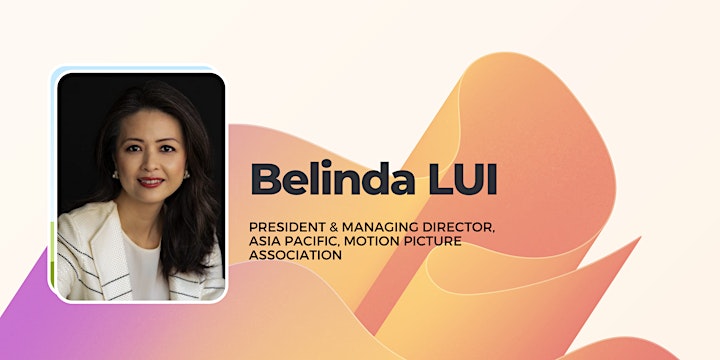 Belinda Lui is President and Managing Director of the Motion Picture Association, Asia Pacific. Ms. Lui leads the association's Asia-Pacific team to promote and protect the commercial and creative interests of the region's screen communities in the digital age. Prior to this role, and following AT&T's acquisition of Time Warner (now Warner Media), Ms. Lui managed the Asia-Pacific government affairs office for all business units of AT&T, including AT&T Communications and Warner Media (and its divisions Warner Bros., HBO, and Turner Broadcasting including CNN).
Ms. Lui was also Deputy Director, Legal and Corporate Affairs at Microsoft Hong Kong where she handled Microsoft's government-relations issues and spoke to the press regularly about IP policy. Ms. Lui is admitted as a barrister and solicitor in New South Wales, Australia. She was a solicitor with international law firm Baker & McKenzie in Sydney and Hong Kong. Over the years, Ms. Lui has served on a number of boards. She was Chairperson of the Business Software Alliance in Hong Kong and Macau. She served on the boards of the US-ASEAN Business Council, National Center for APEC, American Chamber of Commerce Hong Kong, AVIA Asia Video Industry Association, and the Canadian International School of Hong Kong. Currently, she is President of the International Women's Forum-Hong Kong and sits on its board.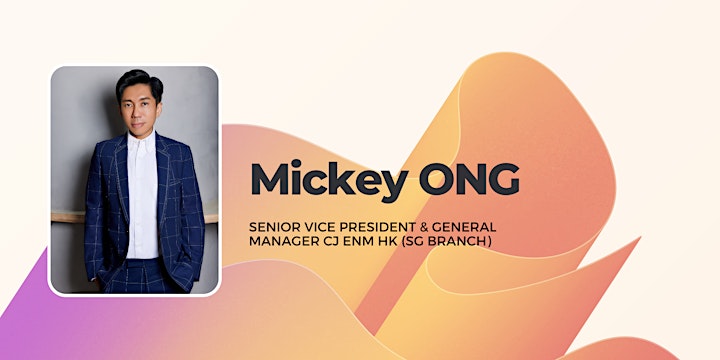 Mickey Ong joined CJ ENM HK (regional office of Korean media conglomerate CJ ENM) in 2016 and is in charge of two premium Subscription Brands – tvN & tvN Movies for TV & OTT platforms in Africa, South East Asia, Hong Kong and Taiwan. He also oversees the commercial development, distribution and marketing for original Asian (non-Korean) language scripted series production.
Prior to CJ, Mickey spent 15 years in various commercial roles across digital, theatrical and television networks such as Celestial Tiger Entertainment, Mediacorp, Sony Pictures Releasing and The Walt Disney Company.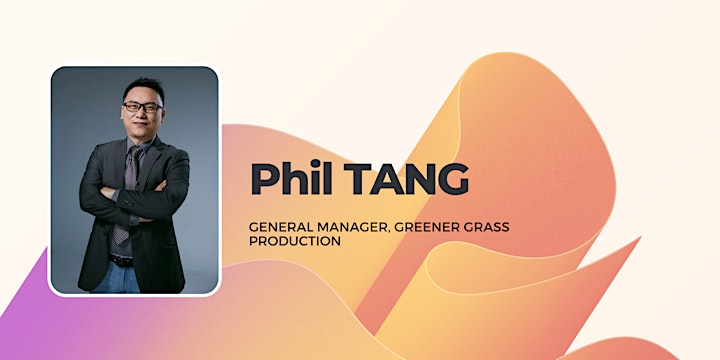 Phil Tang is the general manager of Greener Grass Productions and Monomyth Films. He is also a columnist and a teaching professor at National Chengchi University. He has worked as an executive producer and producer on a number of television dramas.
Phil Tang was formerly the Deputy Director and Programme Manager at Hakka TV, the Manager of the Director's Office, the Assistant Manager of the Drama Department, and the Coordinator for Cultural and Artistic Programs at Da Ai TV, as well as a producer, director, and news reporter.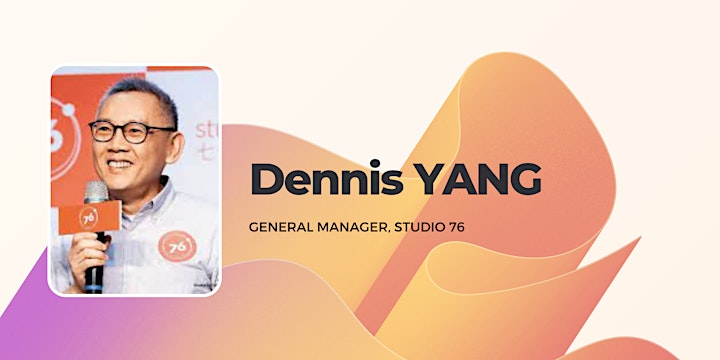 Dennis Yang is the Founder and Managing Partner of Studio76, a new Taiwanese original content production firm. Studio76 presents a new content business model: raise a regional fund to support and develop Chinese original story IP outside of Taiwan, then turn the stories into digital-first, genre-focused Telemovies and mini series for global OTT platforms. Studio76 is a collaboration between Taiwan's KKBOX Group and MegaBank, as well as Japan's Aashi Broadcast Group's Dream Ventures. Dennis was the Chief Content and Business Officer of KKTV, one of the largest Taiwanese SVOD/AVOD services focusing on premium Asian TV content, prior to the launch of Studio76.
Since its inception in August 2016, the service has accumulated over 6 million app downloads and over 4 million users. Aside from amassing a large TV drama library of Korean, Japanese, and Chinese dramas from Taiwan, China, and Hong Kong, KKTV also launched its own original web movie production projects in a highly distinctive short format, which received positive commercial responses in the region. Dennis Yang has over 20 years of expertise in the digital entertainment business and commercial operations in Greater China and Asian markets, having held top management positions at MTV, Yahoo!, Warner Music, and HTC before joining KKBOX Music Group in late 2015 to co-found KKTV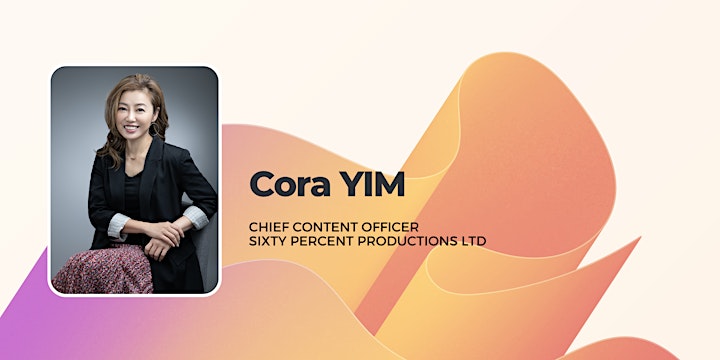 A veteran in TV and Film industry with experience focus in Chinese content creation and distribution, Cora Yim is committed to deliver premium Chinese content and talents to the global audience.
Under her decade of leadership in Asian content portfolio at Fox Networks Group, she led the US media giant's Chinese channels and content business from acquisition & programming, production & development to its operations and strategy across the region.
Cora has pioneered and involved in few local hits including 2018 Taiwanese hit MORE THAN BLUE (比悲傷更悲傷的故事) film, Tencent coproduction THE TRADING FLOOR (東方華爾街), STAINED (心冤), and Taiwanese miniseries MEMORY ECLIPSE (愛的廣義相對論). She also drove the global distribution of mainland China mega TV hits such as RUYI'S ROYAL LOVE IN THE PALACE (如懿傳). In 2018, She launched FOX Creative Lab in Taiwan dedicating to groom local creative talents and incubate good stories (including NETFLIX's original series THE VICTIM'S GAME (誰是被害者), written by Jimmy Jui-Liang Hsu and Shu-Ting Liang).
Prior to joining FOX, Cora worked in major Chinese film studios including Media Asia Group and Golden Harvest Entertainment spearheading industry breakthrough projects such as globally acclaimed INFERNAL AFFAIRS film series (無間道系列) and opening the first multiplex cinema in China.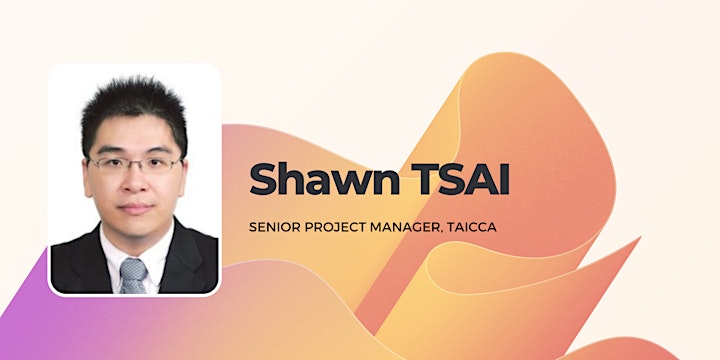 Shawn is Senior Project Manager at the Taiwan Creative Content Agency, focusing on the gaming, audiovisual, animation and music industries. In his previous role as Business Development Manager at the Digital Content Industry Promotion Office of the Ministry of Economic Affairs, he worked on creating a conducive environment for the gaming, video and animation tech industries to flourish in Taiwan.