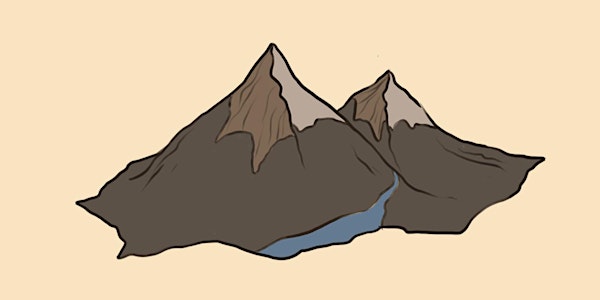 Voyage Festival: Wanderers
Our closing show tells of the serendipitous encounter of two wayfaring strangers whose fates led to, and eventually apart from, each other.
When and where
Location
Yong Siew Toh Conservatory of Music YST Concert Hall Singapore, Singapore 117376 Singapore
Refund Policy
Contact the organiser to request a refund.
Eventbrite's fee is nonrefundable.
About this event
LIN XIANGNING, artistic director and producer
KRYS YUAN, movement director
PROGRAMME
VAUGHAN WILLIAMS
Songs of Travel
1. The vagabond
2. Let Beauty awake
3. The roadside fire
4. Youth and love
5. In dreams
6. The infinite shining heavens
7. Whither must I wander?
8. Bright is the ring of words
9. I have trod the upward and downward slope
MAGGIE LU, mezzo-soprano
KEANE ONG, baritone
KHOO HUI LING, piano
To Daffodils
The Seeds of Love
MAGGIE LU, mezzo-soprano
KHOO HUI LING, piano
MAURICE RAVEL
Ma mère l'Oye (Mother Goose)
1. Pavane de la Belle au bois dormant (Pavane of Sleeping Beauty)
2. Petit Poucet (Little Tom Thumb)
3. Laideronnette, Impératrice des Pagodes (The Ugly Little Girl, Empress of the Pagodas)
4. Les entretiens de la Belle et de la bête (Conversation of Beauty and the Beast)
5. Le jardin féerique (The Fairy Garden)
ADRIANA CHIEW, piano
GABRIEL HOE, piano
RALPH VAUGHAN WILLIAMS
The Lake in the Mountains (abridged)
LIN XIANGNING, piano
* Pieces will not be played in order.
ABOUT THIS EVENT
Wanderers on parallel journeys we all are, through paths on the earth beneath and our souls within. It is time to take a pause to be in touch with our inner selves.
Our closing show is an original staging, and it tells of the serendipitous encounter of two wayfaring strangers whose fates led to, and eventually apart from, each other. Through music and song, they bask in the merriment of living, the zest of young love, the woes of belonging, and many more moments in-between.
TICKETING INFORMATION
Out of respect for other concertgoers, no children under 6 years of age will be allowed admission.
To help keep our community safe, here are the measures that we will be adhering to:
• Only individuals who are fully vaccinated or exempted from Vaccination-Differentiated Safe Management Measures (VDS)* may be admitted to performances with more than 500 audience members.
• *Exempted from VDS: Individuals who have recovered from a COVID-19 infection and are within 180 days of their first positive test result, individuals who are medically ineligible for COVID-19 vaccination, and children aged 12 and below.
• All audience members must warrant that all vaccination and VDS information is correct when requested for disclosure.
• All audience members must consent to the collection, use and disclosure of personal data in relation to the ticket holders' vaccination and VDS data.
• Do bring along your photo identification and proof of vaccination. We regret that patrons who do not have their photo ID or proof of vaccination may be denied entry. Please visit the MOH website for details.
* Please refer to ystmusic.nus.edu.sg for the latest event updates.