Location
Brahm Centre @ Simei
227 Simei Street 4
Singapore, 520227
Singapore
Sales Have Ended
Ticket sales have ended
Brahm Centre will not be liable for your medical condition. Please inform the trainers at any time should you be feeling unwell, confused or uncomfortable during this 4-session course.
Learn watercolour painting of flora and nature. Experience the joy of painting with Sheow Tong.
About this event
In this course, participants will learn basic water colour techniques such as toning, glazing, texturing, wet-on-wet in painting still-life and closed up subjects
WHAT?
You will learn the basic skills of drawing subjects such as plants, flowers, fruits and food items and painting them in water colour.
Drawing/Sketching skills of subjects
Basic handling of art tools/ materials
Various watercolour techniques
WHEN?
Friday, 2nd September - 2pm-4pm
Friday, 9th September - 2pm-4pm
Friday, 16th September - 2pm-4pm
Friday, 23rd September - 2pm-4pm
Friday, 30th September - 2pm-4pm
Friday, 7th October - 2pm-4pm
Friday, 14th October - 2pm-4pm
Friday, 21st October - 2pm-4pm
No of Sessions: 8
WHERE?
Brahm Centre @ Simei
**Minimum 13 students to start class
Art Materials are included in the ticket price.
*Participants can also prepare newspaper and cloth for their own usage. The newspaper helps prevent accidental dirtying of the tables and the cloths will allow you to clean the brushes given to you.
_________________________________________________________________________________________________
Course Fee: $280 |$56 for seniors eligible for National Silver Academy (NSA) subsidy*
*NSA subsidy is for Singaporeans and Permanent Residents aged 50 and above.
In addition to NSA subsidy, course fee may be offset by SkillsFuture Credit (SFC).
First, course participants are to make payment for the course through Brahm Centre Eventbrite page.
They should claim with SFC before the course start date through the SkillsFuture portal.
Brahm Centre will reimburse the amount that is successfully claimed upon receipt of the funds from SFC.
Notes:
Please note that payments for courses are non-refundable.
There are no make-up lessons if you miss any session.
If you miss the first session, you are allowed to proceed with the course. However, the trainer is not obligated to do a recap during the second session.
Trainer Bio:
Lau Sheow Tong is the founder of Composite Art & Design, a company that runs art education programmes for children, adults and seniors. He has an extensive track record in Art education spanning from primary to tertiary levels. As an Art teacher with Ministry of Education from 2000 to 2006 (April), he was teaching at both primary and secondary levels. While managing his company from 2006 (May) to 2015, he was also lecturing at Temasek Polytechnic (Design Integrated Studies), LaSalle College of the Arts (Fine Arts/Arts Management) and First Media Design School on part-time and consultation bases. As a teachers' trainer with World Prime Arts Education (2007), he has conducted various Art workshops specially tailored for teachers from MOE such as Art Interpretation for Study of Visual Arts, Fashion Illustration, Mixed Media Painting etc.
He holds a Master in Fine Arts (2007) from LaSalle College of the Arts (validated by Open University, UK), a Post-graduate Diploma in Education (2000) from National Institute of Education and a Bachelor in Arts from National University of Singapore (1996). He has also acquired certifications in Nature Matters in Conversation; Neighbourhood Nature; Introducing the Environment: Ecology and Ecosystems from Open University (OU) due to his interest in Nature, Horticulture and Landscape Design.
Samples of Trainer's artwork: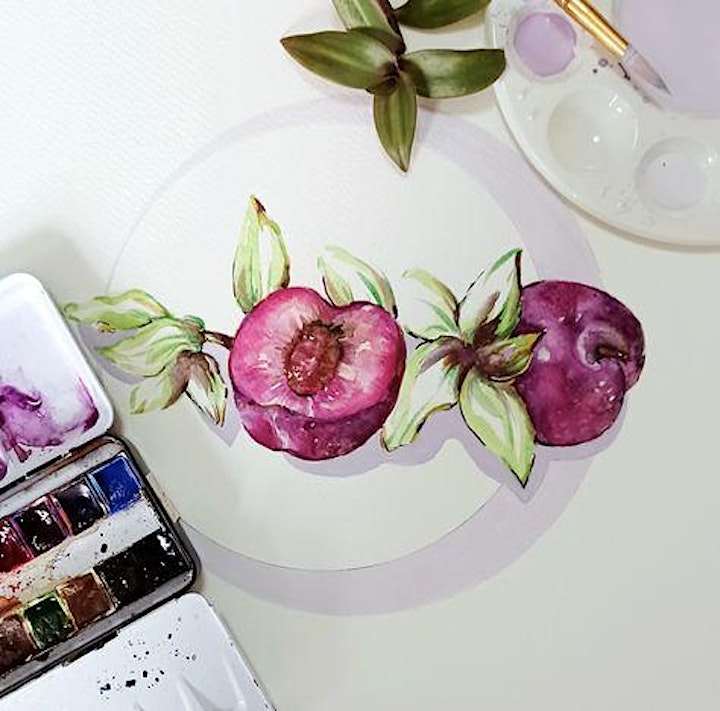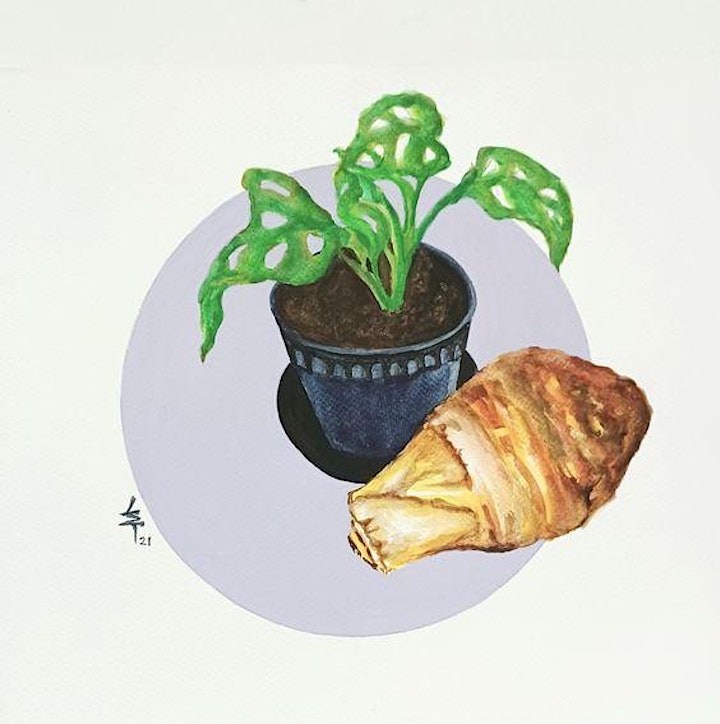 Sample of student's work: