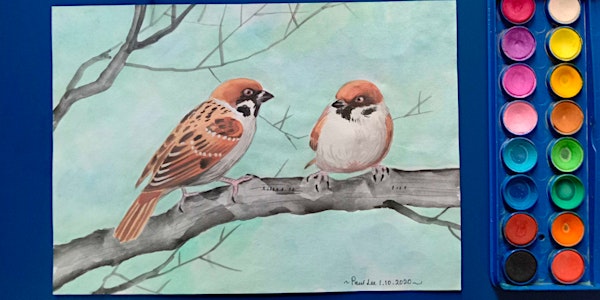 Watercolour Painting Course (Beginner) by Paul Lee - NT20230406WPCB
In this watercolour beginners' course, participants will learn the basic techniques of watercolour painting.
Date and time
Thu, 6 Apr 2023 10:00 - 12:00 +08
Location
Brahm Centre @ Newton 47 Scotts Road Goldbell Towers #04-02A Singapore, 228233 Singapore
About this event
WHAT?
In this watercolour beginners' course, participants will learn the basic techniques of watercolour painting, working on different themes, so that they not only paint with confidence, but also have fun and joy at the same time as they engage in this therapeutic art form.
What are some expected outcomes of the course?
This course will allow learning of the basic techniques of watercolour painting and practice on different subjects such as still life objects, plants, flowers, animals, birds, marine, scenery, etc.
Learn how to apply popular watercolour painting styles such as wet on wet, wet on dry and others.
WHO is this for?
For anyone with or without background in Watercolour and interested to exploring this Wet medium with fun and confidence. Embark on a exploratory art journey with us now, join us.
WHEN?
Thursday, 6 April - 10am-12noon
Thursday, 13 April - 10am-12noon
Thursday, 20 April - 10am-12noon
Thursday, 27 April - 10am-12noon
Thursday, 4 May - 10am-12noon
Thursday, 11 May - 10am-12noon
Thursday, 18 May - 10am-12noon
Thursday, 25 May - 10am-12noon
Total: 8 sessions.
WHERE?
Brahm Centre@Newton 
*Minimum 10 participants to start class 
Materials provided:
1. Watercolour set 16 colours cake/pan
2. A4 Sketch Book
3. Basic Stationery set (pencil, eraser, sharpener)
4. Brush Set (3 brushes with container)
*Participants can also prepare newspaper and cloth for their own usage. The newspaper helps prevent accidental dirtying of the tables and the cloths will allow you to clean the brushes given to you. 
Course Fee:
$280 |$56 for seniors eligible for National Silver Academy (NSA) subsidy*
*NSA subsidy is for Singaporeans and Permanent Residents aged 50 and above.
In addition to NSA subsidy, course fee may be offset by SkillsFuture Credit (SFC).
Payment Procedure:
1) Upon registration, course participants are to make payment for the course through Brahm Centre's Eventbrite page.
2) Participants have to claim with SFC before the course start date through the SkillsFuture portal, https://www.myskillsfuture.gov.sg/content/portal/en/index.html
3) Brahm Centre will reimburse the amount that is successfully claimed upon receipt of the funds from SFC. This procedure can take up to 12 weeks from the course start date.
4) Participants must achieve a minimum of 75% attendance, to be eligible for their SkillsFuture Credit reimbursement.
Notes:
• Please note that payments for courses are non-refundable.
• There are no make-up lessons if you miss any session.
• If you miss the first session, you are allowed to proceed with the course. However, the trainer is not obligated to do a recap during the second session.
• Brahm Centre reserves the right to replace a trainer, should the trainer be unable to conduct the class due to unforeseen circumstances.
Trainer Profile:
Mr Lee Thiam Seng (Paul) is a Singapore-born artist, art therapist, and consultant. He is the founder of UniqArts and Technologies. Mr Lee holds a Master in Arts-Art Therapy with LASALLE College of the Arts, and a Bachelor of Management Degree with Royal Melbourne Institute of Technologies. He is also trained in fine arts at the Nanyang Academy of Fine Arts (NAFA). Mr Lee is the creator of the virtual art classroom www.onlineartclass.com and author of the children's book - Drawing is Easy. Mr Lee has facilitated many creative art projects for therapeutic and developmental purposes, both for children and adults. He has experience running individual and group art therapy treatment for children and adults in schools and hospitals. Mr Lee conducted a research at KKH with Institutional Review Board (IRB) approval for his Master's thesis: "Art Therapy as a Modality of Healing in Stages - For Women with Breast Cancer." Furthermore, Mr. Lee led many UniqArts Creative Therapies and some of the corporate clients include Chevron, Cherie Hearts Kindergarten, Faber Castell, Health Promotion Board, National Library Board, Singapore Police Force, Singapore Prison, Schools, Feiyue, PCF, SBS Transit, NTUC, OAG, Sony, SAP, TOUCH Community, United Square and Unilever.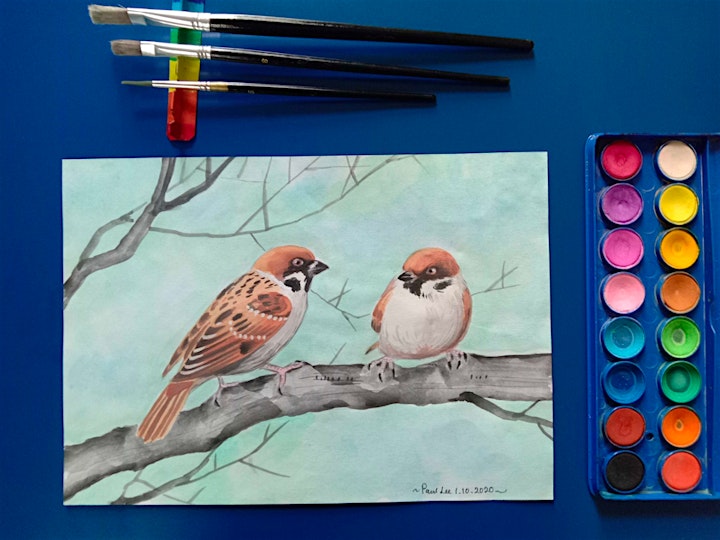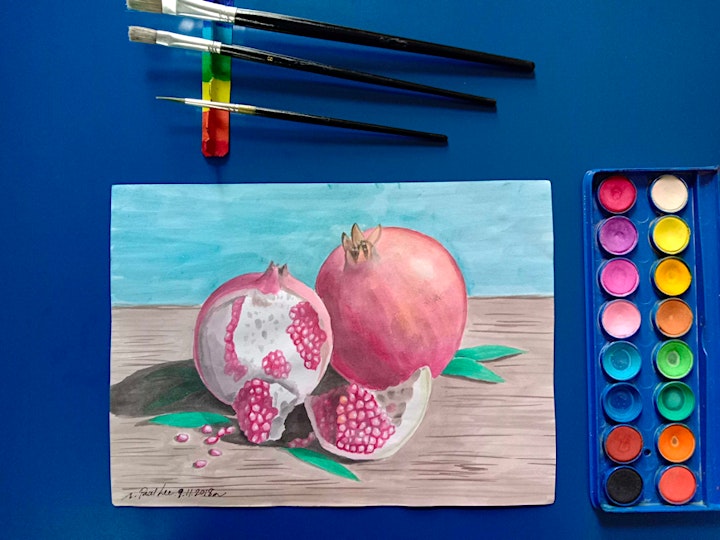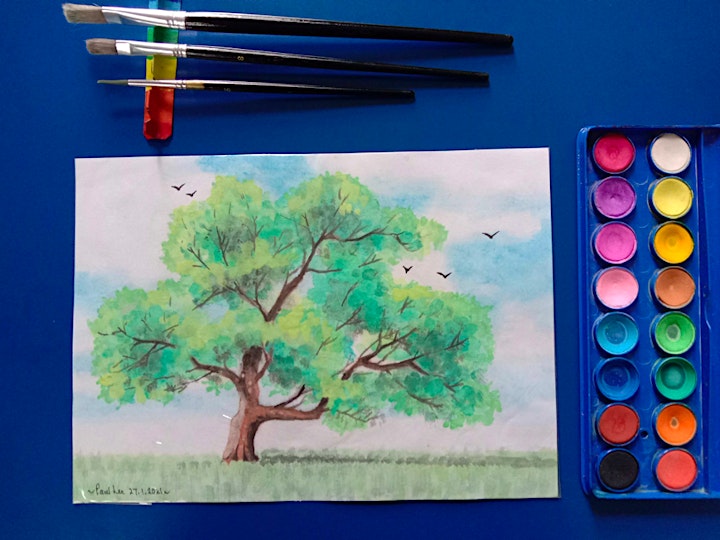 About the organiser
Brahm Centre is a leading course provider of a wide range of science-based mindfulness programs to reduce stress and enhance well-being in today's fast paced world. We have worked with healthcare agencies, schools and corporations to equip employees, parents and students with mindfulness tools to help them stay physically and mentally well. 
Course graduates may enhance their practice by joining our weekly mindfulness clubs. Furthermore there are free regular health talks conducted by healthcare professionals and qualified speakers open to the public.
Launched in 2012 as a charity that aims to promote happier and healthier living, Brahm Centre is a full member of the National Council of Social Services and an Institution of Public Character.
Come begin your mindfulness journey with us. 
Please note that all course registrations are NON-refundable. Transfer of selected mindfulness courses is subject to a $30 transfer fee and a $10 admin fee for a mindfulness make-up class. There are NO transfers or make-up classes available for all other courses.