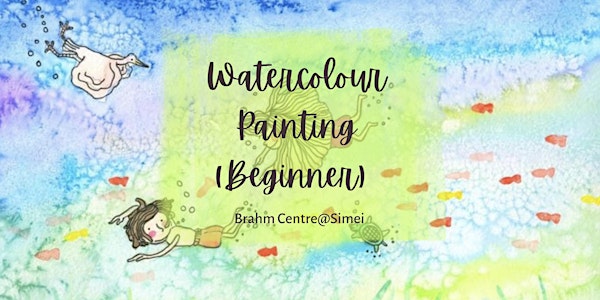 Watercolour Painting Course (Beginner) by Yuanhui Chen - SM20220926WPCB
Learn watercolour painting with Ink-and-Wash. During this course celebrate your Childhood joys through the process of painting.
When and where
Location
Brahm Centre @ Simei 227 Simei Street 4 #01-50 Singapore, 520227 Singapore
About this event
WHAT?
Course Description
In this course, participants will paint children portraits in celebration of their childhood joys!
Beginning each class with moments of silent awareness, participants will be gently guided to make portraits of children in moments of joy, wonderment, awe and peace. As they do so, they may enjoy pleasant memories of the past, those carefree childhood days in the kampongs. Equipped with ink-and-wash illustrative watercolour techniques, participants will then bring these joyful moments to life!
Course Objectives
Participants will learn ink-and-wash watercolour technique together with other watercolour techniques like dry-on-wet, wet-on-wet, flat wash, blooming and bleeding. They would also experience how other art mediums like coloured pencil, poster/acrylic paints may be used to add texture and intricate details to their artworks. At the end of the course, participants would be able to paint with joy and confidence, while reconnecting with their inner child.
WHEN?
Monday, 26 September - 12noon-2pm
Monday, 3 October - 12noon-2pm
Monday, 10 October - 12noon-2pm
Monday, 17 October - 12noon-2pm
Monday, 31 October - 12noon-2pm
Monday, 7 November - 12noon-2pm
Monday, 14 November - 12noon-2pm
Monday, 21 November - 12noon-2pm
(NO CLASS on the 24th of October as it is a Public Holiday)
No of Sessions: 8
**Minimum 12 students to start class
Learning Outcome:
1. Appreciate and understand the ink-and-wash watercolour medium
2. Ability to paint different portraits with watercolour and ink
3. Understand the effects of light and shadow in watercolour
4. Ability to create watercolour painting with texture
*Participants can also prepare newspaper and cloth for their own usage. The newspaper helps prevent accidental dirtying of the tables and the cloths will allow you to clean the brushes given to you.
WHERE?
Brahm Centre @ Simei
_________________________________________________________________________________________________
Course Fee: $280 |$56 for seniors eligible for National Silver Academy (NSA) subsidy*
*NSA subsidy is for Singaporeans and Permanent Residents aged 50 and above.
1. In addition to NSA subsidy, course fee may be offset by SkillsFuture Credit (SFC).
2. First, course participants are to make payment for the course through Brahm Centre Eventbrite page.
3. They should claim with SFC before the course start date through the SkillsFuture portal.
4. Brahm Centre will reimburse the amount that is successfully claimed upon receipt of the funds from SFC.
Notes:
· Please note that payments for courses are non-refundable.
· There are no make-up lessons if you miss any session.
· If you miss the first session, you are allowed to proceed with the course. However, the trainer is not obligated to do a recap during the second session.
Trainer Bio
Yuanhui Chen is a Harvard-educated seasoned arts educator, certified therapeutic art life coach and founder of Stories By Children. Her passion in the therapeutic effects of art has led her to pursue a Diploma in Counselling Psychology, and countless other education experience in visual art, art therapy and human development in the last ten years. As a self-taught artist, she enjoys making portraits of children that brings healing to one's inner child.
Samples of Trainer's artwork: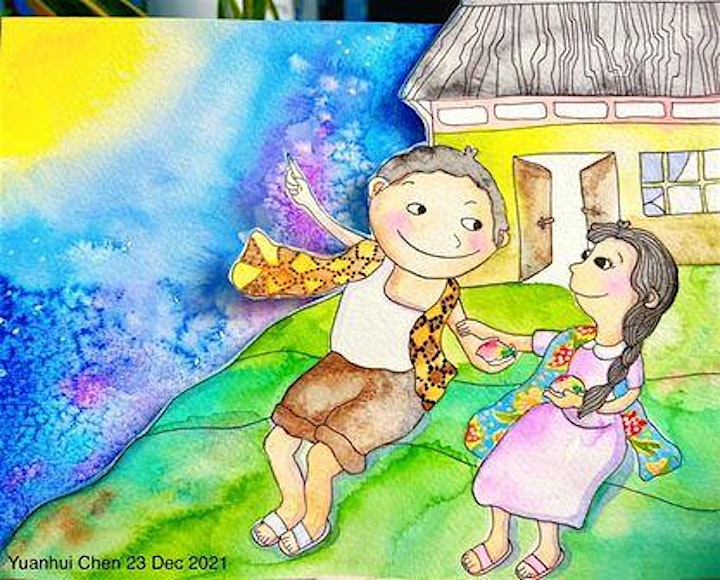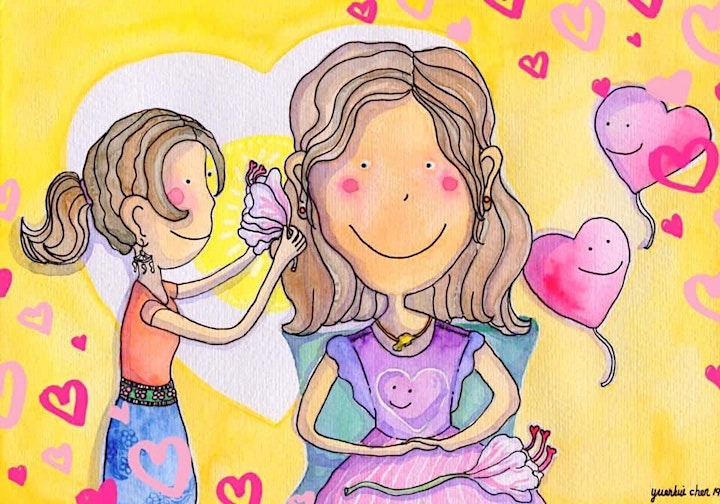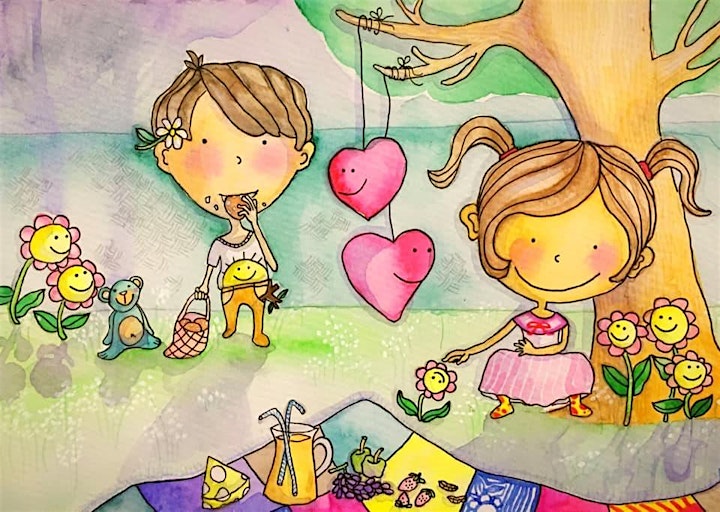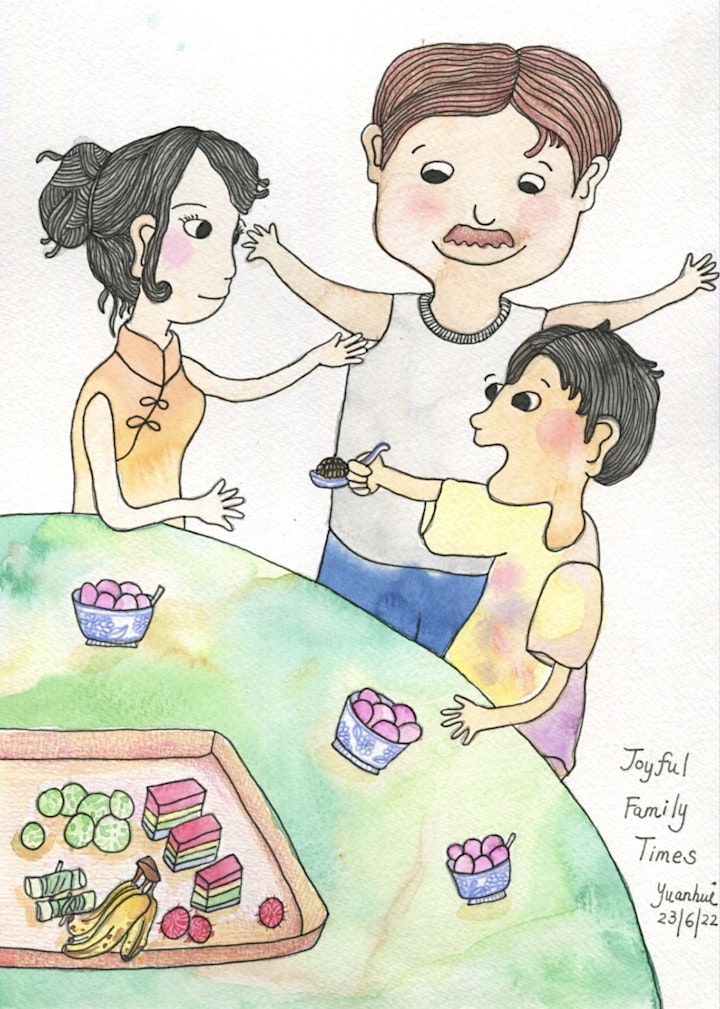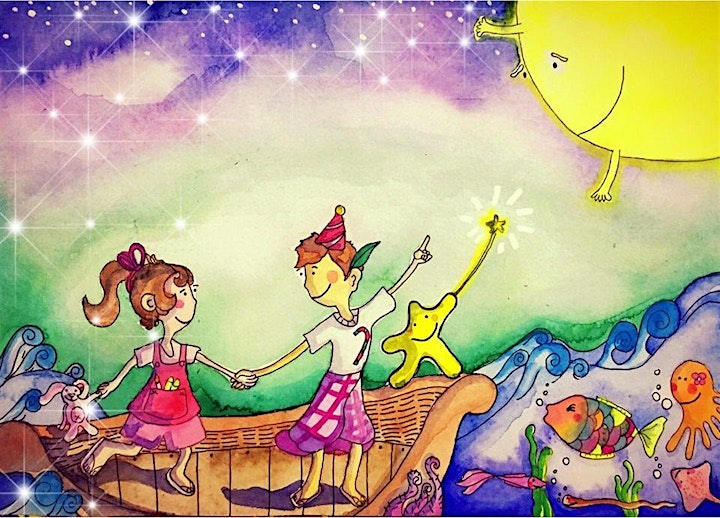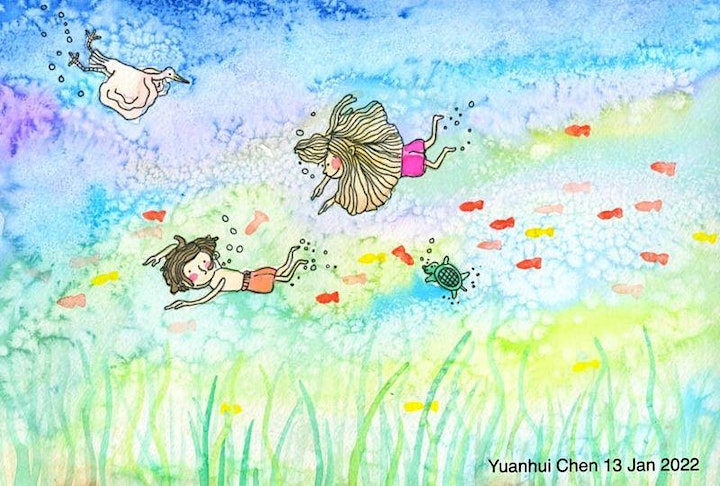 Student's sample artwork: