About this Event
Watercolour Painting Art Course
(Finish one watercolour painting work each session, with new artworks that you can learn and do at home each week!)
Watercolour Painting Art Course is a series of Watercolour Painting classes which takes beginners and even those with prior experience in painting on a fruitful learning journey to learn professional Watercolour Painting techniques and to use these techniques to complete a painting each session. Over 12 weeks, each week will cover a different subjects, with varying methods and applications discussed, explained and demonstrated. Watercolour Painting Art Course continues till 30 June 2020.
Watercolour Painting Art Course conducted by Visual Arts Centre Singapore is suitable for beginners to advanced levels, and suitable for ten years old and above. Watercolour Painting classes are to be attended on Thursday night (7.30pm-9.45pm). Attendees may join at any weeks over the twelve weeks duration and are advised to take up eight sessions for an immersive and complete Watercolour Painting learning experience.
Watercolour Painting Art Course @Visual Arts Centre Singapore (ZOOM LIVE)
+ Choice of two sessions (min)/four sessions/eight sessions, each session at 2Hours 15Minutes
+ Learn a range of professional watercolour painting techniques, brush stroke skills and application in each session, complete one watercolour painting in each session
+ Clear guidance and explanation, same time live art demonstration by professional art instructor (Catered to both English/Chinese instruction at attendees' request)
+ Suitable for beginners to advanced levels to take up this course as a refresher, suitable for teenagers to adult learners
+ Small class size of 5pax-15pax with feedback and direct tips and personalized instruction and correction on techniques
+ Our Classes are conducted with the academy school approach! Get to learn and build a solid foundation in any mediums of your choice with our Zoom Live Art Sessions.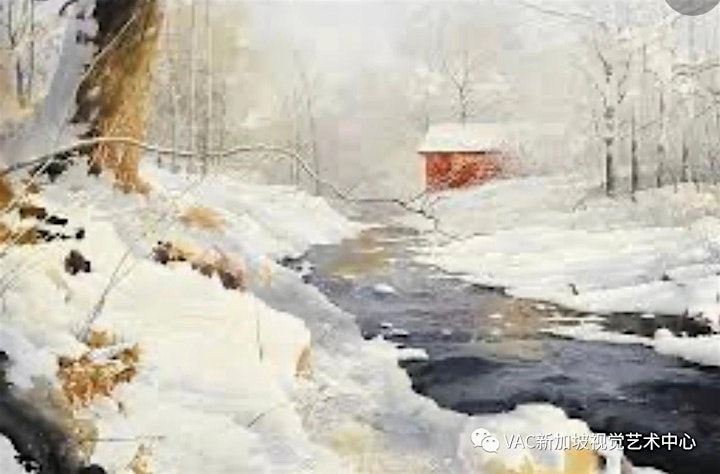 – Min 5pax-15pax per session
– 2 Hours 15 Mins per session
– Able to complete one artwork for Watercolour Painting sessions.
– Students can choose to have art materials pack delivered to your home inclusive of delivery price@$30 Watercolour painting.
Acrylic Landscape Painting - LIVE ZOOM class is taught by an experienced painting professional teachers. Art Sessions will be conducted by English/Mandarin.