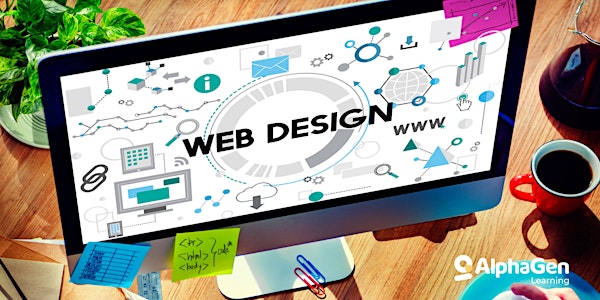 Multiple dates
Web Development Ages 10 - 12
From consumer of content to empowered creator. Best suited for: Talents, to build a website to share achievements with friends and family!
Date and time
Fri, 27 May 2022 19:30 - Mon, 26 Dec 2022 02:00 PDT
About this event
Wordpress
$225/camp
5 days • 90 minutes per day
From businesses, to news, to entertainment - websites are how we interact and transact. WordPress powers over 40% of all websites in the world – ranging from individuals to Fortune 500s. It allows end-users to create and manage websites without needing mastery of a programming language, leaving developers free to create and focus on their audiences.

Wordpress
This camp gives budding communicators the know-how and inspiration to build their online presence, safely and consciously.
Your budding creator can kick off a long-term project that can grow with them as they build their design and development skills.
Students will immerse themselves in learning to choose themes, layouts, and formatting options to create their very own website.
Core Learning
Understand the key elements of web design including layouts, menus and visual elements and more using both HTML and WordPress.
Experience and enjoy planning and designing a personal portfolio or website about a hobby or passion.
Get familiar with one of the world's most popular content management systems and learn about site administration and maintenance for a 360-degree understanding of websites.
Prerequisites: This is a beginner level camp with no experience necessary.

System Requirements
A laptop or tablet with connected keyboard and mouse, webcam, and a good Wi-Fi connection.
About the organiser
Camp Structure
Live 1-on-1 sessions online
Experienced teachers
Flexible timing
Personalized lessons
5 day camps, 90 minutes per session
Receive a certificate upon completion of each camp